UniGAUGE EMeD
UnderGraduate Engineering, Medical and Dental Entrance Exam
Test Level-:

National Level
Eligibility-: 12th

Duration-:

Stream-:

Engineering

Medium-:

English

Examination Mode-:

Select Mode
Uni-GAUGE E 2017 exam will be for candidates seeking admission to Under-Graduate Engineering courses at Participating Member Universities/institutions of ERA Foundation for the academic year 2017-18. Uni-GAUGE score is accepted for admission to BE (Bachelor of Engineering) and B-Tech (Bachelor of Technology)at UniGAUGE participating member Universities/Institutions .
ELIGIBILITY CRITERIA FOR ENGINEERING PROGRAM - BE AND B. TECH COURSES
The Candidates are requested to refer the websites of the participating Universities for complete information on eligibility for admission.
The qualifying examinations prescribed for admission for B.E. / B. Tech is second PUC or 10+2 Higher Secondary or equivalent examination recognized by State / Central Government; the last two years of study shall comprise of Physics, Chemistry and Mathematics as compulsory subject, (Biology or Bio-technology instead of chemistry for BE/B-Tech and Bio Technology) or any other technical vocational courses as one of the optional subject, with English as a compulsory subject.

The General Merit candidates should have passed with a minimum aggregate of 45% marks (40% in respect of SC, ST and OBC candidates) and should have passed these subjects individually. Physics and Mathematics are compulsory subjects along with Chemistry or Bio Technology or Biology or any other technical vocational courses as one of the optional subjects.

The candidates who are appearing for the prescribed qualifying examination and expecting the percentage of marks as at (b) are also eligible to apply
Important Dates
| | | |
| --- | --- | --- |
| DATE | DAY | EVENT |
| 13 TH FEBRUARY 2017 | MONDAY | Start date for registration and issue of online Application for COMEDK UGET /Uni-GAUGE E 2017 |
| 20 TH FEBRUARY 2017 | MONDAY | Mock test made available online. |
| 20 TH APRIL 2017 | THURSDAY | Last date for online payments and Last date for Submission of completed application online |
| 5 TH MAY 2017 | FRIDAY | Start date for download of Test Admission Ticket on the website |
| 13 TH MAY 2017 | SATURDAY | Last date for downloading of Online Test Admission Ticket(TAT) |
| 14 TH MAY 2017 | SUNDAY | COMEDK UGET & Uni-GAUGE E 2017 Engineering Entrance Exam 2017 |
| 18TH MAY 2017 | THURSDAY | Publishing of Provisional Answer Keys and start date for online submission of objections/challenge of Provisional Answer keys |
| 22 ND MAY 2017 | MONDAY | Last date for receiving challenges/objections pertaining to Provisional Answer Keys |
| 26 TH MAY 2017 | FRIDAY | Publishing of Final Answer keys |
| 29 TH MAY 2017 | MONDAY | Test Score cards made available online to the candidates |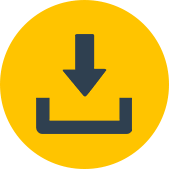 Download
Start date for download of Test Admission Ticket on the website : 5 TH MAY 2017 FRIDAY
Last date for downloading of Online Test Admission Ticket(TAT) : 13 TH MAY 2017 SATURDAY