MAH CET
Maharashtra CET for MBA/MMS/PGDBM/PGDBA
Test Level-:

State Level
Eligibility-: Graduation

Duration-:

2 Hours 30 Minutes

Stream-:

Management

Medium-:

English

Examination Mode-:

Online

Total Questions-:

200
Government of Maharashtra has established a State Common Entrance Test Cell (CET CELL) under Admission Regulating Authority (ARA) as per the provision in Section 10 of Maharashtra Unaided Private Professional Educational Institutions (Regulation of Admissions and Fees) Act, 2015, (Herein after called the Act). The Competent Authority shall conduct the MAH- MBA/MMS CET 2017 for admission to First Year of Full Time Post Graduate Degree Courses in Management (MBA/MMS) in various institutes in Maharashtra, for Academic Year 2017-18. The admissions to the following institutes will be based on the score of CET , provided they are approved & recognized by Government of Maharashtra and are affiliated to any of the Non- Agricultural University in Maharashtra State.
Eligibility for Appearing MAH-MBA/MMS CET
Passed minimum Three-year Duration Bachelor's Degree awarded by any of the Universities recognised by University Grants Commission or Association of Indian Universities in any discipline with at least 50% marks in aggregate or equivalent (at least 45% in case of candidates of backward class categories and Persons with Disability belonging to Maharashtra State only) or its equivalent; OR Appeared for the final year examination of any Bachelor's degree to be awarded by any of the Universities recognised by University Grants Commission or Association of Indian Universities in any discipline.
Exam Pattern
Sr.
Topics
No of Questions
Mark per Question
Maximum Marks

Total Marks

1
Logical Reasoning
75
1
75
200
2
Abstract Reasoning
25
1
25
3
Verbal Ability / Reading Comprehension
50
1
50
4
Quantitative Aptitude
50
1
50
The test will comprise of multiple choice objective type questions (Five Options)
There is no negative marking System for this test.
Test Duration: 150 Minutes
Medium of CET: English
Mode of Examination - Online
IMPORTANT DATES:-
Sr.No

ACTIVITY

SCHEDULE
First Date
Last Date

1.

Online registration for MAH-MBA/MMS CET 2017 on the website www.dtemaharashtra.gov.in/mba2017

21.01.2017

13.02.2017

2.

Issue of Hall Ticket through login of successfully registered candidates

23.02.2017 Onwards

3.

Date of Online MAH-MBA/MMS-CET 2017

04.03.2017 & 05.03.2017

4.

Declaration of result of the MAH-MBA/MMS-CET 2017 on the website.

10.03.2017
FEE:-
| | |
| --- | --- |
| For Open Category Candidates from Maharashtra State, Outside Maharashtra State (OMS), J & K Migrant candidates | Rs. 1000/- |
| For Candidates of Backward Class Categories [SC, ST, VJ/DT- NT(A), NT(B), NT(C), NT(D), OBC, SBC] and Persons with Disability Candidates belonging to Maharashtra State only. | Rs. 800/- |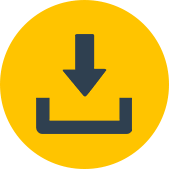 Download
1. Candidates to go to the http://www.dtemaharashtra.gov.in/mba2017/StaticPages/DTEHome.html website and click on the option "APPLY ONLINE" which will open a new screen.
2. To register application, choose the tab "Click here for New Registration" and enter Name, Contact details and Email-id. A Provisional Registration Number and Password will be generated by the system and displayed on the screen. Candidate should note down the Provisional Registration Number and Password. An Email & SMS indicating the Provisional Registration number and Password will also be sent.
3. In case the candidate is unable to complete the application form in one go, he / she can save the data already entered by choosing "SAVE AND NEXT" tab. Prior to submission of the online application candidates are advised to use the "SAVE AND NEXT" facility to verify the details in the online application form and modify the same if required. Visually Impaired candidates should fill the application form carefully and verify/ get the details verified to ensure that the same are correct prior to final submission.
4. Candidates are advised to carefully fill and verify the details filled in the online application themselves as no change will be possible/ entertained after clicking the FINAL SUBMIT BUTTON.
5. The Name of the candidate or his /her Father/ Husband etc. should be spelt correctly in the application as it appears in the Certificates/ Mark sheets/Identity proof. Any change/alteration found may disqualify the candidature for CET & Admission.
6. Validate your details and Save your application by clicking the 'Validate your details' and 'Save & Next' button.
7. Candidates can proceed to upload Photo & Signature as per the specifications given in the Guidelines for Scanning and Upload of Photograph and Signature. 8. Candidates can proceed to fill other details of the Application Form. 9. Click on the Preview Tab to preview and verify the entire application form before FINAL SUBMIT.
10. Modify details, if required, and click on 'FINAL SUBMIT' ONLY after verifying and ensuring that the photograph, signature uploaded and other details filled by you are correct.
11. Click on 'Payment' Tab and proceed for payment.
12. Click on 'Submit' button.
Syllabus:-
A) Logical / Abstract Reasoning.
This shall include the questions to measures how quickly and accurately you can think. This test may have questions based on figures and diagrams and also questions on verbal reasoning.
B) Quantitative Aptitude.
This shall include the questions to know how fast and accurate you can work with numbers, do numerical calculations understand various arithmetic problems involving ratio and proportion, percentage, etc. This test also helps to measure your power of quantitative reasoning, interpretation of tables, common graphs and charts.
C) Verbal Ability and Reading Comprehension
This shall include passages with questions based on their contents to test your comprehension. Your English Language ability would be tested through questions on grammar, vocabulary, sentence completion, synonyms, antonyms, comprehension of passages etc. Your English language ability would be tested through questions on (1) understanding of the contents of the passage and (2) choice of appropriate words, phrases, expressions and similar language skills.