PAET for BAMS/BHMS
Punjab Ayush Entrance Test for BAMS/BHMS
Test Level-:

Select Level
Eligibility-: 12th

Duration-:

3 Hours

Stream-:

Medical

Medium-:

English

Examination Mode-:

Online

Total Questions-:

200
Guru Ravidas Ayurved University Punjab, Hoshiarpur was created with the promulgation of the Guru Ravidas Ayurved University Punjab Act, 2009 (Punjab Act No. 4 of 2010) by the Punjab Legislative Assembly. This University regulates the conduct of both undergraduate and postgraduate Ayurvedic and Homeopathic teaching in 17 affiliated colleges in the State of Punjab. It has about 6,000 registered students presently undergoing undergraduate and postgraduate studies in various disciplines. This University is one of its own kinds in North India. It is presently poised for a quantum leap in development and progress.The foundation stone of university campus was laid on 9. 10. 2011 by Sardar Parkash Singh Ji Badal, Hon'ble Chief Minister of Punjab and the administrative Block of University Campus in village Kharkan, Near Hoshiarpur and just 10 km from Hoshiarpur city was inaugurated by Sh Vijay Sampla, Hon'ble Minister of State, Social Justice and Social Welfare, Government of India on 19.04.2016 . It will bring about major development in AYUSH and all basic, clinical and allied departments to pursue on education and research. It will attract appropriate talent from all over the country to work in its faculties. It will shortly start new AYUSH courses. Admissions to various undergraduate and post graduate courses in the affiliated institutions of this University in the State of Punjab are made on merit basis through the conduct of Entrance Tests.
Exam Pattern
The Test shall have one paper consisting of questions in Physics, Chemistry and Biology (Botany and Zoology).

The duration of test will be three hours from 11.00 a.m. to 2.00 p.m. which includes thetime consumed in signatures, thumb impressions, photography and other securitymeasures

There will be 200 Multiple Choice Questions (50 each of Physics, Chemistry, Botany andZoology).

Each question will carry four marks, thus total marks will be 800.

The questions will be in English. The candidate will be required to find out the correctanswer and mark it on the Optical Mark Reader (OMR) Response Sheet by darkeningthe corresponding oval against the serial number of the question with BLACK FINE TIP BALL PEN ONLY.

There will be no negative marking for wrong answers.
Eligibility
The candidate should have passed 10+2 with Physics, Chemistry, Biology & English or its equivalent examination and the qualifying examination as a candidate from a recognized institution/University before the time of counseling.
Punjab Ayush Entrance Test 2017 counselling schedule
To participate in the online counselling, candidate have to pay Rs. 1500/- as online counselling fee through Payment gateway provided Counselling for admission to BAMS/BHMS course will be online. Schedule of 1st and 2nd round of online counselling will be intimated through University website.
Important Dates
Last date for online submission of PAET 2017 Entrance Test application form- July, 2017

Candidates can download Admit card from University website from- August, 2017

Date of conduct of PAET 2017- August, 2017

Date of PAET 2017 Result declaration- August, 2017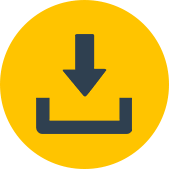 Download
Application Process
Read PAET – 2016 Prospectus and Punjab Government Notification incorporated in the Prospectus for eligibility and other conditions.

Create account for PAET – 2016 at University website i.e. http://www.grauadmission2016.in Candidate will be issued Unique Registration ID.

The information desired to be filled in the online application such as applicant name and date of birth, name of applicants father/mother with correct spellings as per class 10th certificate.

Deposit application fee through Payment Gateway Available.

Upload latest photograph (25 kb Size) of applicant, signature.

The candidates must ensure that all information filled in the application form is correct specifically date of birth, spellings of name, father/mother's name and categories claimed.
For details please check - http://www.grauadmission2016.in/prospectus/PROSPECTUS_PAET_2016.pdf
Application Fee
Application/Registration Fee for PAET-2016 is Rs. 4500 (Rs. 3000 for SC candidates)
Refer to NCERT Books of +1 and +2.
Give yourself the best chance with these top ten study tips.
Give yourself enough time to study. Don't leave it until the last minute.
Organize your study space.
Use flow charts and diagrams.
Practice on old exams.
Explain your answers to others.
Organize study groups with friends.
Take regular breaks.
Snack on 'brain food'.
Total Seats : 257
Institutions & Seats
The institute shall also be put on the official web site of the Guru Ravidas Ayurvedic University, Hoshiarpur before July 30th of the year of exam

Govt. Institutions - State Quota 85%

NRI Quota 15% Private Institution - Govt. Quota 50% - Management Quota 50% (Including 15% NRI Quota)'

The seats are subject to decrease or increase as per CCIM/GOI directions

15% seats shall be open to candidate who have studied 10+1/10+2 exams or equivalent exam