KLUEEE
KL University Ph.D/M.Phil Engineering Entrance Exam
Test Level-:

National Level
Eligibility-: Post-Graduation

Duration-:

Medium-:

Multiple

Examination Mode-:

Select Mode
ADMISSIONS into Ph.D/M.Phil PROGRAM 2017-18 (Even Semester)
KL University is looking for dedicated and enthusiastic scholars to join us as Ph.D. scholars. Applications in the prescribed form are invited from the eligible candidates for admission into Ph.D/M.Phil (Full and Part-time) programs in the following disciplines:
Ph. D in Engineering
Bio-Technology, Computer Science & Engineering, Electronics & Communications Engineering, Electrical & Electronics Engineering, Mechanical Engineering, Civil Engineering, Electronics & Computer Engineering
Ph.D or M.Phil in Sciences, Management & Humanities, Law
Mathematics, Physics, Chemistry, Management, Commerce, Hotel Management, English, Law
Aspirants with First Rank in Post Graduate Degree with proof of RANK CERTIFICATE will be preferred for FULL TIME during selection process
Important Dates
Availability of link for online application : 11th September 2017
Last date for receipt of Applications : 9th December 2017
Scrutiny of applications and intimation to applicants by email : 11th December 2017
Entrance Test : 17th December 2017
Interviews : 17-18 December 2017
Declaration of Final merit / results : 19th December 2017
Registration of Scholars & allotment of supervisor : 3rd January 2018
Course work on Research Methodology : 4th to 6th January 2018
Appointment of Doctoral Committee by departments : 10th January 2018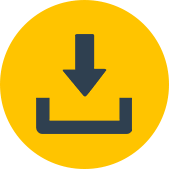 Download
Applications shall be submitted only through online from http://www.kluniversity.in/applyonline.aspx by paying
Rs.1100/-. Printed copy of filled in applications along with two copies of all certificates, should reach "The Registrar, K L University, Green Fields, VADDESWARAM- 522502" on or before 9 th December 2017.