WBJEE
West Bengal Joint Entrance Exam
Test Level-:

State Level
Eligibility-: 12th

Duration-:

2 Hours

Stream-:

Engineering

Medium-:

English

Examination Mode-:

Offline

Total Questions-:

200
The West Bengal Joint Entrance Examinations Board was formed in the year 1962 for the purpose of holding Common Entrance Examinations for admission to the Undergraduate Level Engineering Courses in the State of West Bengal. The endeavour of the Board has always been directed towards enhancement of transparency in conducting Common Entrance Examinations for various professional Undergraduate and Postgraduate level courses in the State through effective state-of-the-art technology.
For the 2017–2018 academic session, the Board will conduct the Common Entrance Examination for admission to Undergraduate Courses in Engineering & Technology, Pharmacy and Architecture in Universities, Govt. Colleges and Self Financed Institutes in the State.
Eligibility criteria for appearing in the WBJEE-2017:
Citizenship:
Applicant must be a citizen of India.
Age Restriction:
The lower age limit is 17 (seventeen) years as on 31.12.2017. There is no upper age limit in appearing in the WBJEE-2017. A candidate born on or after 01.01.2000 is not eligible to appear in the WBJEE-2017.

However, for admission to the degree level Marine Engineering Course The lower age limit is 17 (seventeen) years as on 31.12.2017 and the upper age limit is 25 Years as on 31.12.2017.
For appearing in the WBJEE-2017 both Paper-I and Paper-II
Candidate must have passed the Qualifying Examination i.e. the '10+2' examination with Physics and Mathematics along with any one of Chemistry / Biotechnology / Biology / Computer Science / Computer Application as compulsory subjects with individual pass marks (in both theory and practical wherever applicable) in all the three subjects as stated above in regular class mode.

Must have obtained at least 45% marks (40% in case of candidates belonging to reserved category) in the above three subjects taken together.

Must have passed English in the '10+2' examination with at least 30% marks.

The Board of the said Qualifying Examination must be recognized by the Central Government or State Government concerned.
WBNEE Exam Pattern 2017
There will be three Categories of questions each of the subjects. The number of questions as well as maximum marks foer each are stated as per the following table:
| | Category-I Full Marks-1 | Category-II Full Marks-2 | Category-III Full Marks-3 | Total Number of Qustions | Total Marks |
| --- | --- | --- | --- | --- | --- |
| | No. of Questions | No. of Questions | No. of Questions | | |
| Mathematics | 50 | 15 | 10 | 75 | 100 |
| Physics | 30 | 5 | 5 | 40 | 50 |
| Chemistry | 30 | 5 | 5 | 40 | 50 |
Counselling Info:
A separate notification with details of e-counseling/seat allotment and admission will be published in www.wbjeeb.in and www.wbjeeb.nic.in shortly after publication of result. Only those, eligible for e-counseling, will be able to participate in it.

Course-wise and institute wise availability of seats as provided by the competent authorities will also be published before counseling and allotment.

Credentials of all candidates participating in e-counseling will be verified at Reporting Centers on stipulated dates. Details of the reporting centers will be given in the rank cards of the candidates declared eligible for e-counseling.
Important dates for WBJEE 2017
ACTIVITY DATE (WITH TIME)
Events
Dates (Announced)
Availability of Information Brochure
18th November 2017
Online Application Form Starts
19th December 2017
Last date of online form fill-up including
payment and downloading confirmation page
19th January 2018
Last date of downloading confirmation page
24th January 2018
Correction Window Open
26th January to 28th January 2018
Availability of Admit Card
10th April 2018
Date of Exam
22nd April 2018
Paper-I (Mathematics)
11:00 AM to 1.00 PM
Paper-II (Physics & Chemistry)
2:00 PM to 4:00 PM
Result Publication
5th June 2018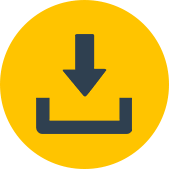 Download
I

MPORTANT INSTRUCTION FOR ON LINE APPLICATION
Candidates are required to go through the Information Bulletin carefully before attempting for online application.
Application for WBJEE-2017 has to be done online only. There is no printed application form.

Ensure that you are filling genuine application form available on line at http://www.wbjeeb.nic.in

It is essential to have a mobile number and a unique email ID. All future communications will be received from and sent through the registered mobile number and email ID. Communications from candidates from any other mobile number or email ID cannot be considered genuine/official and hence are liable to be ignored. WBJEEB will not be responsible for non-receipt of any communication by the candidates if the mobile number and/or the email ID is found wrong/non-existing/changed.

Candidates are advised to study the Guidelines of Online Application thoroughly before attempting online application.

Once the registration details i.e. name, father's name, mother's name and date of birth are entered and submitted, they cannot be changed/modified/edited under normal circumstances. Also the information must match exactly with the school admit cards, mark sheets, certificates, photo identity cards, caste/category certificates etc. which you have to produce to enter the examination hall, during counselling, during admission & during registration with the University.

Do not attempt to make any duplicate application.

Do not share your application number; pass word, security question/answer with anyone.

Upload scanned copy of photograph, signature and left thumb impression only as described in the Information Bulletin.

If any information other than name, father's name, mother's name and date of birth given in the application need to be corrected then do the correction within the given window period of correction since no correction is possible thereafter.

If you receive any SMS/email regarding discrepancy in the photograph/signature/LTI uploaded by you, take corrective action immediately within one day.
WBJEE Best Books:
Mathematics
Calculus by Thomas and Fenny

Higher Algebra by Barnard and Child

Coordinate Geometry by S L Loney
Physics:
Optics by Jenkins and White

University Physics by Sears, Young and Zemansky

Problems in General Physics by I E Irodov

NCERT- Physics Part 1 and Part 2

Higher Secondary books- Part 1 and Part 2(WBHSC)
Chemistry:
Inorganic Chemistry by J D LEE

Physical Chemistry by P W Atkins

Organic Chemistry by Jerry March

NCERT- Chemistry Part 1 and Part 2

Morrision Boyd for Organic Chemistry

Higher Secondary books- Part 1 and Part 2(WBHSC)
Tips to Crack WBJEE:
Keep doing your revision
All the topics you studied in 11th standard are going to be the basics of the new chapters of 12th. It is crucial to know your basics if you want to focus on a course like engineering. Not being familiar with your school curriculum will almost definitely be a major disadvantage for you in college. WBJEE focuses its exam on your knowledge.
Practice papers are your friends
You need speed if you want to score well in WBJEE 2016. Revising your books and notes will not help you build speed. That speed only comes from actual test taking. So as the year goes, practice questions from the chapters you have studied on a regular basis. Once you have done all the chapters, before the WBJEE exams, get all the previous year paper's as well as mock papers, and just attend as many as you can. Time yourself to see how much you score in each WBJEE paper, and keep pushing yourself to do better with each new practice paper.
Learn how to focus better
To crack WBJEE 2016 you need to perform at the best of your capabilities. This means that you need to be clearheaded and focused when you step in the examination hall. Sleep well on the night before, and have a simple breakfast. Moderation is the key to being relaxed, so do not starve yourself, or eat too much.
Have a strategy
Any entrance exam like WBJEE needs a strategy. Will you attempt the questions you know, first? Or will you be going through all of them one by one? Is there a favourite subject that you will lead with? How much time are you setting aside for each question? You'd better have the answers to these questions before you start writing your paper.
Do not guess
Guesswork will get you nowhere in an exam, especially a highly competitive one like the WBJEE 2016. Getting a question wrong will directly impact your rank. With negative marking and direct harm of 33% for every question you get get wrong, you are better off doing what you are confident about, and leaving the guesswork to people who may end up far lower than you in rank thanks to their own folly.
Take care of your health
There are far too many students who fall sick a week before their competitive exams, some times even on the night before. The reason for this is simple, they do not take proper care of their health. Do not make the same mistake. Eat well, avoid junk food, and get proper rest.
Be prepared for the WBJEE 2016 exam day
There are some things that you will need to carry with you on your exam dates. Make sure you prepare a kit in advance so there are no issues on the day of the exam. Keep 2 pencils, 2 black pens, 2 blue pens, an eraser, and an ink remover with you. Do not forget to wear your watch so you do not need to keep asking the invigilator for the time, and carry a water bottle as well, so you do not get distracted in the middle of the exam by thirst.