AEEE
Amrita Engineering Entrance Exam
Test Level-:

National Level
Eligibility-: 12th

Duration-:

2 Hours 30 Minutes

Stream-:

Engineering

Medium-:

English

Examination Mode-:

Both

Total Questions-:

100
Amrita Vishwa Vidyapeetham is conducting its Engineering Entrance Examination (AEEE) every year on an all India basis for admission to the 4 year B.Tech. Degree programmes offered in the Four campuses at Amritapuri (Kollam), Bengaluru, Ettimadai (Coimbatore) and Vengal (Chennai).
COURSES OFFERED
B.Tech Aerospace Engineering

B.Tech Electrical and Electronics Engineering

B.Tech Chemical Engineering

B.Tech Computer Science and Engineering

B.Tech Mechanical Engineering

B.Tech Civil Engineering
ELIGIBILITY
Admission based on AEEE 2017 Rank
Age: Candidate's shall be born on or after 1st july 1996.

Educational Qualification: A pass in 10+2 (Class XII) or its equivalent examination securing an aggregate of 60% marks in Mathematics, Physics and Chemistry with not less than 55% in each of these three subjects.
AEEE 2017 Exam pattern:
Subject

Weightage

Marks

Total number of questions

Total marks

Mathematics

40 questions

120

100

300

(100X3)

Physics

30 questions

90

Chemistry

30 questions

90
The counselling of AEEE 2017 will be held for the merit holders. In it, the seats will be allocated to them. For the counselling, the call letters will be published on the official website after the announcement of the result. In the letter, candidates will be informed about the counselling date, venue and other details. The seat allocation will be done in multiple rounds the counselling.
IMPORTANT DATES :
Call for Admissions 2017 : 20th October 2016 (Thursday)

Commencement of Application Sales (OMR and Online) :1st December 2016 (Thursday)

Last Date for Receiving Application (OMR and Online) : 31st March 2017 (Friday)

Computer Based Test (CBT) : ONLINE​ 20, 21, 22, 23 April 2017 (Thursday, Friday, Saturday, Sunday)

Pen and Paper Based Test (P & P)* : 29th April 2017 (Saturday)

Declaration of AEEE2017 Rank : 5th May 2017 (Friday)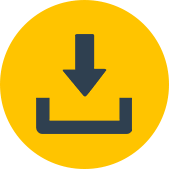 Download
ONLINE APPLICATION :
Step 1: Register by creating your profile in the Amrita Online Admissions Portal.
Step 2: Upload candidate's recent color photograph and Signature
NB: For this, candidates will be required to have a scanned (digital) image of his / her recent passport size color photograph (3.5 cm x 4.5 cm with the file size between 5 KB and 20 KB) and signature on white paper with black ink ball point pen (3.5 cm x 1.5 cm with file size between 5 KB and 20 KB) for uploading.
Step 3: Choose the mode of payment– Online (Net Banking/ debit/credit card) or Offline (by way of demand draft for Rs. 1000/- in the name of "Amrita School of Engineering," payable at "Coimbatore" for completing the submission of the online application).
OFFLINE REGISTRATION USING PRINTED OMR APPLICATION FORMS
Printed OMR Application Forms of AEEE 2017 can be obtained as given below:
From the list of sale outlets (Post Office, Dhanlaxmi Bank and Federal Bank) on payment of Rs. 1000/-. Details of sale outlets are given in the University Website.

From the University counter of Amrita Schools of Engineering at Amritapuri, Bengaluru, Coimbatore and Vengal-Chennai (proposed campus) on producing a demand draft for Rs. 1000/- drawn in favour of Amrita School of Engineering payable at Coimbatore.

By post from the Admission Coordinator, Amrita School of Engineering Coimbatore on a written request indicating their full communication address together with a Demand Draft for Rs. 1000/- as mentioned above.

Note:
When a demand draft is used, candidate should write on the back of the Demand Draft, "B.Tech. Application," his / her Name and mobile number. Candidates are advised to keep a photocopy of the filled in application and Demand Draft for future reference.
Application form (online/offline) is designed in an easy to use format. Read section 4.0 in the Information Handbook 2017 before starting to fill in the printed OMR application form.
Candidate can apply through website https://www.amrita.edu
Syllabus for Mathematics:
Complex Numbers

Linear Inequalities

Permutations and Combinations

Binomial Theorem

Sequences and Series

Matrices and Determinants

Quadratic Equations

Relations and Functions

Probability

Differential Calculus

Integral Calculus

Differential Equations

Trigonometry

Measures of Central Tendency and Dispersion

Two Dimensional Geometry

The straight line and pair of straight lines

Circles and Family of Circles

Conic Sections

Vector Algebra

Three Dimensional Geometry
Syllabus for Physics:
Units and dimensions

Mechanics

Solids and fluids

Heat and thermodynamics

Ray and wave optics

Modern physics

Electrostatics, current electricity and magnetostatics

Electromagnetic induction and electromagnetic waves

Oscillations and waves
Syllabus for Chemistry:
Basic concepts

Atomic structure, chemical bonding and molecular structure

Equilibrium and thermodynamics

Electrochemistry, kinetics and surface chemistry

Solid state and solutions

Hydrogen

S - block elements

P - block elements

D, f - block elements

Co-ordination compounds

Basic organic chemistry and techniques

Hydrocarbons, haloalkanes and haloarenes

Alcohols, phenols and ethers

Aldehydes, ketones, carboxylic acids and amines

Polymers and biomolecules

Environmental chemistry

Chemistry in everyday life
Best Books For Exam Preparation
H.C. Verma Concepts of Physics Vol I and II

I.E. Irodov Problems in General Physics

Halliday, Resnick & Walker Fundamentals of Physics Reference Book

Ebbing General Chemistry Reference Book

J.D. Lee Concise Inorganic Chemistry Reference Book

R.T. Morrison, R.N. Boyd Organic Chemistry Reference Book

I.A. Maron Problems in Calculus of One Variable

Vectors & 3-D Geometry Arihant Prakashan

Vectors Shanti Narayan Reference Book
AEEE 2015 Cutoff
| | |
| --- | --- |
| Branch | Closing Rank |
| Electronics and Communication Engineering | 1500 |
| Mechanical Engineering | 1700 |
| Computer Science Engineering | 2100 |
| Electrical and Electronics Engineering | 2200 |
| Chemical Engineering | 3200 |
| Aerospace Engineering | 3300 |
| Civil Engineering | 4200 |
| Electronics and Instrumentation Engineering | 4200 |
Candidates can Check Closing rank of Amrita School of Engineering, Amritapuri for open category in 2015
| | |
| --- | --- |
| Branch | Closing Rank |
| Computer Science Engineering | 3400 |
| Electronics and Communication Engineering | 5000 |
| Mechanical Engineering | 6500 |
| Electrical and Electronics Engineering | 7000 |
Closing rank of Amrita School of Engineering, Bengaluru for open category in 2015
| | |
| --- | --- |
| Branch | Closing Rank |
| Computer Science Engineering | 4000 |
| Mechanical Engineering | 8300 |
| Electronics and Communication Engineering | 8500 |
| Electrical and Electronics Engineering | 9000 |
| Electronics and Instrumentation Engineering | 13000 |