Assam CEE
Assam Combined Entrance Examination
Test Level-:

State Level
Eligibility-: 12th

Duration-:

2 Hours

Stream-:

Engineering

Medium-:

English

Examination Mode-:

Online

Total Questions-:

100
Assam CEE is a common entrance exam conducted by Dibrugarh University for admission to engineering as well as medical programmes, offered by various colleges in Assam. It is one of the most important exam for students seeking admissions in both government and private college of Assam. Candidates can apply for various courses through this exam like B.Tech, MBBS, BDS, and BAMS. Assam CEE is usually conducted in the month of May every year and the online application process for the same begins between February and March.
Eligibility
Candidates appearing for Assam CEE 2017 needs to fulfill the eligibility criteria as mentioned by the exam conducting authority to appear for the exam. The detailed criteria to apply for the exam is discussed below:
Appearing candidates must have a domicile of Assam.
The age limit of candidates applying for Assam CEE must be between 17 and 24 as on August 1, 2017.
Those who belongs to reserved category have the provision of relaxation up to 3 years in upper age limit.
Appearing candidates must have passed 10+2 or equivalent examination with an aggregate of 50% (45% in case a candidate belongs to reserved category) in subjects including Physics, Chemistry, English, and Biology/Mathematics.
Exam Pattern
The exam pattern for Assam CEE remains same every year with only a few changes in the overall admission process. It is important for each candidate to know the pattern of exam paper before appearing for the same. Mentioned below is the paper pattern for Assam CEE held in 2017:
The total number of question that comes in the exam is 100
Maximum marks out of which candidates score is calculated is 100
Question type is objective in nature
Total duration of the exam is 2 hours
There will be no negative marking scheme in Assam CEE 2017.
Please note that there will be three course option for candidates- Course option 1, Course option 2, and Course option 3. Those appearing for MBBS/BDS are required to select Course option 1, those interested in B.Tech, must choose Course option 2, and for students who wants to do MBBS/BDS and engineering courses with subjects including Physics, Chemistry, Biology and Mathematics, must select Course option 3, at the time of registration.
Important Dates (Tentative):
Start of online Assam CEE 2017 Application : April 20, 2017
Last Date for the Assam CEE Applications 2017 : May 5, 2017
Last date to pay the application fee at SBI : May 5, 2017
Issue of Assam CEE Admit Card 2017 : May 25, 2017
Assam CEE 2017 Examination date : June 4, 2017
Declaration of Assam CEE Result 2017 : June 2017
Assam CEE Counselling 2017 : July 2017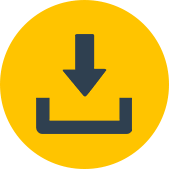 Download
Application Process
The application form for Assam CEE are released on the official website of Dibrugarh University. Candidates needs to fill and submit their application form through the online mode on the official website of the university. Here is the step-by-step application process to apply for Assam CEE 2017 successfully.
Visit www.ceemedu.org or www.dibru.ac.in to register for Assam CEE 2017
Fill in the online application form with personal details such as name, age, date of birth, nationality, email ID, phone number, and course applied for.
Once all the details are filled accurately, candidates needs to pay the application fees through online mode by using debit/credit card or net banking or by depositing SBI challan (offline) to a nearly SBI Branch.
The registration fee for Assam CEE was as follows in the year 2017:
Engineering Degree Courses - Rs.1240
Students need to deposit the registration fees along with a bank charge of Rs.60/-in cash at any of the SBI branch using bank challan, which will be automatically generated once the application form is submitted.
After filling the online application form carefully, candidates have to upload scanned photograph and signature (the maximum size of the photograph should not be more than 35 kb and less than 20 kb). On the other hand, size of signature should not be more than 30 kb and less than 15 kb. Both photograph and signature should be in '.jpeg' or '.jpg' format.
Syllabus for Assam CEE
Assam CEE is conducted as per the latest syllabus of Assam Higher Secondary Education Council/NCERT). Detailed syllabus for the same is mentioned below:
PHYSIC
Units and Measurement
Description of Motion in One Dimension
Description of Motion in Two or Three Dimension
Laws of Motion
Work, Energy and Power
Rotational Motion and Moment of Inertia
Gravitation
Solids and Fluids
Oscillations
Waves
Heat and Thermodynamics
Transference of Heat
Electrostatics
Current Electricity
Thermal and Chemical Effects of Currents
Magnetic Effects of Currents
Magneto statics
Electromagnetic Induction and Alternating Currents
Ray Optics
Wave Optics
Electromagnetic Waves
Electron and Photons
Atoms, Molecules and Nuclei
Solids and Semiconductors Devices
CHEMISTRY
Some Basic Concepts
States of Matters
Atomic Structure
Solutions
Chemical energetic and Thermodynamics
Chemical Equilibrium
Redox Reactions and Electro Chemistry
Rates of Chemical Reactions and Chemical Kinetics
Surface Chemistry
Chemical Families – Periodic Properties
Chemistry of Non-Metals – I
Chemistry of Non-Metals – II
Heavy Metals
Chemistry of Representative Elements
Alkali Metals
Alkaline Earth Metals
Boron Family
Carbon Family
Nitrogen Family
Oxygen Family
Halogen Family
Noble Gases and Hydrogen
Transition Metal including Lanthanides
Nuclear Chemistry
Some Basic Principles
Classification of Organic Compounds
Hydrocarbons
Organic Compounds containing Halogens
Organic Compounds containing Oxygen
Organic Compounds containing Nitrogen
Synthetic and Natural Polymers
Bio Molecules and Biological Processes
Chemistry in Action
Environmental Chemistry
MATHEMATICS
Sets
Arithmetico-Geometric Series
Complex Number
Lagrange's Mean Value Theorems
Heights and Distances
Applications for approximation
Arithmetic Geometric and Harmonic Progression
Binomial theorems and its Applications
Integration using trigonometric identities
Calculation of mean median and mode of grouped and ungrouped data
Family of Circles
Combination
Conic Section
Differential Calculus
Differential Equation
Binomial and Poisson distribution
Integral as limit of a sum
Law of motion projectile
Fundamental Integrals
Sphere
Motion under Gravity
Relation between roots and coefficient numbers
Integral Calculus
Polynomials
Matrices and determinants
Quadratic equation
BIOLOGY
Reproduction in Organisms
Sexual Reproduction in Flowering Plants
Human Reproduction
Reproductive Health
Principle of Inheritance and Variation
Molecular basis of Inhertance
Evolution
Biology in Human Warfare
Strategies for Enhancement in Food Production
Microbes in Human Welfare
Principles and Processes in Biotechnology
Biotechnology and its Applications
Organisms and Populations
Ecosystems
Biodiversity and Conservation
Environmental Issues
Reservation
Seats are reserved for the following categories of the candidates of Assam:
Schedule Castes: 7% of the college intake capacity.

Schedule Tribes (Plains): 10% of the college intake capacity.

Schedule Tribes (Hills): 5% of the college intake capacity.

Other Backward Classes (includes MOBC): 15% of the college intake capacity.

Sons and daughters of Ex-servicemen: 1 seat in each the college.

Children, and grandchildren (both paternal, and maternal) of freedom fighters: 1 seat in the college

Physically handicapped: 1 seat in the college.

Tea garden labour community: 1 seat in the college.

Best cadet of the NCC: 1 seat in the college.

Sportsman/Sportswoman representing the State: 1 seat in the college.

In addition, some seats are reserved for candidates nominated by the states of Sikkim, Nagaland, Meghalaya, Manipur, Arunachal Pradesh, Mizoram as per allocation of the Government of India, Ministry of Human Resource Development Department, New Delhi.

Seven seats are reserved for sons and daughters of employees of the Central Government and Central Public Sector Undertakings, posted in Assam, and having served in the state for at least one year, preceding the last date fixed for submitting applications for admission. Such candidates must fulfill the following two criteria:
Their parents must not be permanent residents of Assam, and they must have passed the qualifying examination from an institute located outside the state of Assam.
Note: If any of the seats mentioned in the above categories remain vacant, for want of eligible candidates, they shall be filled up by from the general merit list of the Admission Test, in order of merit.
Dowanload Assam CEE Admit Card 2017 : May 25, 2017