Amity JEE
Amity Joint Entrance Exam
Test Level-:

National Level
Eligibility-: 12th

Duration-:

2 Hours

Stream-:

Engineering

Medium-:

English

Examination Mode-:

Offline

Total Questions-:

90
Amity JEE (Amity Joint Entrance Examination) is an entrance exam conducted by Amity University for admissions to B.Tech programmes offered by Amity University. This OMR based exam is usually held across various cities in the country. And the questions are based on CBSE XII syllabus including Physics, Chemistry, Mathematics (PCM) and English or Physics, Chemistry, Biology (PCB) and English.
Eligibility:-
Programme

Eligibility

B.Tech (Aerospace Engg.)

Min. 60% in class X & XII with min. 70% in PCM for Non-sponsored & 65 % for Sponsored Category

B.Tech (Aerospace Engg.)+M.Tech. (Avionics) Dual Degree

B.Tech (Computer Science & Engg

Min. 60% in class X & XII with min. 70% in PCM for Non-sponsored & 65 % for Sponsored Category

B.Tech (Electronics & Communication Engg.)

B.Tech (Information Technology)

B.Tech (Mechanical & Automation Engg.)

B.Tech (Civil Engg.)

B.Tech (Electrical & Electronics Engineering)

Min. 60% in class X & XII with min. 70% in PCM for Non-sponsored & 65 % for Sponsored Category

B.Tech (Automobile Engg.)

B.Tech (Electronics & Instrumentation)

B.Tech (Aerospace Engg.)

B.Tech (Aerospace Engg.)+M.Tech. (Avionics) Dual Degree

B.Tech (Mechanical & Automation Engg.) + M.Tech (Automobile Engineering) Dual Degree

B.Tech (Computer Science & Engg.) + MBA

B.Tech (Electronics & Communication Engg.) + MBA

B.Tech (Civil Engg.) + MBA 10251 5 years

B.Tech (Mechanical & Automation Engg.) + MBA

B.Tech (Electronics & Telecommunication)

Min. 60% in class X & XII with min. 60% in PCM for Non-sponsored & 55 % for Sponsored Category
The pattern or Amity JEE 2017 is as follows:
The test contains four sections with objective type Multiple Choice Questions. All sections are compulsory

Section 1 : General English (15 questions)

Section 2 : Physics (25 questions)

Section 3 : Chemistry (25 questions)

Section 4 : Mathematics/ Biology (25 questions)

Note : In Section 4 students will have to attempt either Mathematics/ Biology as per the eligibility of the program applied.

Total no. of questions in one set are 90 with maximum time limit 120 minutes.

Four marks would be awarded for each correct entry and one mark will be deducted for every wrong entry.

No marks would be awarded if more than one choice has been selected for any question.

Approximately 1.25 minute per question on an average is reserved for solution of each question.
Important Dates:
Application date : 27 Jan 2017 to April 2017
Exam Dates : 18th April 2017 to 30th April 2017
Booking of Test Centre From : 25th March 2017
Results : 1st week of May 2017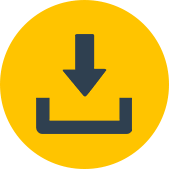 Download
The application process for AMITY JEE 2017 comprises of 4 simple steps mentioned below.
Obtaining the Admissions Pack
The Cost of the Admission Form is Rs. 1,100 /-. The Admission Form will be available online at www.amity.edu:
Candidates have to obtain the admission pack by paying online with credit / debit card
By downloading free and submitting with DD of Rs. 1,100/- in favour of 'Amity Form' payable at New Delhi. Do not forget to mention your Name & Amity Application Form Number at the back of the Demand Draft
Candidates have to buy Admission pack from any of the Amity campuses in Noida, Greater Noida, Lucknow, Jaipur, Gurgaon (Manesar), Gwalior, Mumbai & Raipur (For addresses please refer point no. 4) Or Amity Information centers (for list please visit www.amity.edu).
Selecting the Program
Amity offers a wide range of career degrees and programs to suit your aptitude and interests. Please visit the official website for the same.
Completing the application form
Have to be filled only if you meet the eligibility for admission to the program.
If a candidates has appeared in a qualifying examination and the result thereof is awaited, he/she has to apply provisionally and go through admission process at own risk.
Candidates who use downloaded / ICR Application Form have to fill up the same in their own handwriting in black ink and undertaking have to be signed by them only.
The instructions in the Application Form are self-explanatory.
It is mandatory to provide email address as it has to be used by the Admission Office for any communication related to your admission.
Candidates have to enclose / upload class 10th mark sheet only with the Application Form. No other Mark sheets / Testimonials are to be attached with the Application Form at this stage (Only foreign students / Foreign University Degree holders should have attached photocopies of academic transcripts & AIU Equivalence Certificate). University / Board / Marks filled in the Application Form will be considered for all procedures related to admission. Any discrepancy found during verification of original documents will result in the cancellation of Admission.
It may be noted that no request for change in the particulars filled in the Application Form by candidates, will be entertained under any circumstances.
A sample copy of a complete Application Form will be enclosed for reference.
Submitting the Application Form
Duly filled in Application Form together with photograph is to be submitted / sent to the respective campus, candidate need to apply to:
Noida Campus: Amity Admission Office Amity University Campus, Gate No. - 3, Block-J2, Ground Floor, Sector - 125, Noida (U.P.) - 201313
Dubai & London Campus: Amity University International Marketing Head Office E-2 Block, G-05, Ground Floor, Sector-125 Noida (U.P.) - 201313
Greater Noida Campus: Amity University Uttar Pradesh, Plot no.48 A, Knowledge Park III, Greater Noida (U.P.) - 201308
Lucknow Campus: Amity University Campus Malhaur (Near Railway Station), Gomti Nagar Extension, Lucknow (U.P.) - 226028
Gurgaon (Manesar) Campus: Amity University Admission Office, Amity International School Campus, Sector-46, Gurgaon (Haryana) - 122001
Gwalior Campus: Amity University Madhya Pradesh, Maharajpura (Opposite Airport), Gwalior (Madhya Pradesh) - 474005
Jaipur Campus: Amity House, 14, Gopal Bari, Nr. Ajmer Pulia Ajmer Road, Jaipur (Rajasthan) - 302006
Kolkata Campus: Amity University Admission Office RDB, Boulevard, 6th Floor, Sector-V Salt Lake City, Kolkata (West Bengal) - 700091
Mumbai Campus: Amity University, Mumbai - Pune Expressway, Bhatan, Post Somathne, Panvel, (Maharasthra) - 410206
Raipur Campus: Amity University Chhattisgarh Manth /Kharora (Opp. ITBP) SH-9, Raipur (Chhattisgarh) – 493225
Other information provide http://www.amity.edu
Books for Amity JEE 2017
Physics:
H.C. Verma Physics

Resnick, Halliday and Walker

Concepts of Physics By G.C. Agarwal

Problems in General Physics by I.E. Irodov.

Problems in Physics by S.S. Krotov
Chemistry:
Numerical Chemistry by P. Bahadur

Arihant Organic Chemistry (Arihant Publications)

Organic Chemistry by O.P. Tandon

Inorganic Chemistry by O.P. Tandon

Modern approach to chemical calculations by R.C. Mukherjee
Maths:
Objective Mathematics by A. Das Gupta

Trigonometry and Coordinate Geometry by S.L. Loney

Calculus by G.N. Berman

Differential Calculus by A Das Gupta

Higher Algebra by Hall and Knight
General English:
The best Book for Objective General English asked in Amity Jee for the new aspirants is the one by S.P Bakshi (Arihant publication). For Comprehension, you may take the help from KDe Sarkar. It is the best book on comprehension one can ever get for Amity Jee and other Competitive exams. You can also take help from basic grammar Books Like Oxford Grammar and Wren & Martin.
Important topics from Physics, Chemistry and Mathematics for JEE preparation
Aspiring candidates of JEE must thoroughly prepare the following topics from all the 3 subjects, as these are quite important from the exam point of view.
Physics Important Topics
Dimensional Analysis, Gravitation & Electrostatics, Current Electricity & Heat Transfer, Electromagnetic Induction, Waves & Sound, Geometrical Optics, Thermodynamics, Kinetic Theory of Gases and Rotational Dynamics.
Mathematics Important Topics
Inverse Trigonometric Functions, Circles and Family of Circles, Sequence and Series, Probability, vectors, Quadratic equations and expressions, Complex numbers, Matrices, Parabola, Hyperbola in coordinate geometry; Functions, Limits, Continuity and Differentiability, Application of derivatives and Definite integral in calculus.
Chemistry Important Topics
Mole concept & the concept of equivalents, Redox reactions, Electrochemistry, Thermodynamics and Chemical equilibrium in physical chemistry. Carbonyl Compounds & their derivatives in organic chemistry and Coordination chemistry, Chemical bonding and Qualitative analysis in inorganic chemistry complete as a topic.