AU MBA
Allahabad University MBA Entrance Exam
Test Level-:

State Level
Eligibility-: Graduation

Duration-:

3 Hours

Stream-:

Management

Medium-:

English

Examination Mode-:

Offline

Total Questions-:

100
The minimum qualification for admission to the MBA programme is graduation from a recognized institution (degree courses of at least three years duration with separate annual/semester examination system).

The advertisement for admission is given in leading newspapers of the country. The applicants to the post graduate management programme are selected by way of a screening process. In the first phase, a written examination is conducted at various centres all over the country. Students shortlisted after the first phase, go through a second phase of group discussion and personal interview for final selection.

Admission is made without any distinction on the basis of caste, creed, colour, gender or age. There is no provision for outright admission to any one and reservations are made as per the rules of the university.

Admissions for foreign nationals are made strictly as per recommendations of the government through the Foreign Student's Advisor of the University to supernumerary seats.
Eligibility
Minimum 12th passed/appearing with 45% marks (40% SC/ST category).
Age limit: 20 years (GEN/OBC) & 22 years (SC/ST) is 22 years as on 1 July, 2017.
IMPORTANT DATES
SI
PROCESS/STAGE
DATE / DATES

1.

LAST DATE FOR SUBMISSION OF ONLINE
APPLICATION FORM ON THE MONIRBA WEBSITE

MIDNIGHT FRIDAY, DECEMBER, 25, 2015

2.

LAST DATE FOR DEPOSITING FEE
31st DECEMBER, 2015

3.

AVAILABILITY OF ONLINE ADMIT CARD

6 JANUARY, 2016

4.

DATE OF WRITTEN TEST

SUNDAY, JANUARY, 24, 2016

5.

DATE OF GD/PI

TO BE ANNOUNCED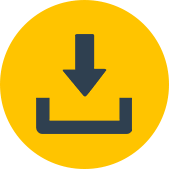 Download
APPLICATION PROCEDURE
Application has to be madeon the prescribed from download from our official website listed below:
www.monirba.com
The MBA students are required to pay the following fee:
A professional fee of Rs.19,000/- per annum, to be paid by crossed Demand Draft drawn in favour of The Director, Motilal Nehru Institute of Research and Business Administration, payable at Allahabad.

University dues in cash as follows:

Rs. 1,010/- per annum for Graduates from Allahabad University.

Rs. 1,110/- per annum for Graduates from other Universities.

Rs. 80/- per annum for SC/ST Graduates from Allahabad University

Rs. 180/- per annum for SC/ST Graduates from other Universities.

One time YEC membership fee of Rs. 30,000/- (including refundable security deposit of Rs. 5,000/-) by crossed Demand Draft in favour of The Treasurer, Young Executives Club, payable at Allahabad. The YEC membership Fee is likely to be revised.

Hostel fee for those availing hostel facilities @ Rs. 9,000/- per annum. Mess charges shall be extra.
Syllabus are;-
Communication Ability in English
Aptitude and Reasoning
General Awareness
Quantitative Aptitude
For English S.P. Bakshi and Martin
For Maths R.S Aggarwal and Rajesh Verma
For Reasonong R.S Aggarwal and M.K. Pandey

For G.K The Hindu Newspaper and Economic Times and The Lucent
Give yourself the best chance with these top ten study tips.
1. Give yourself enough time to study. Don't leave it until the last minute.
2. Organize your study space.
3. Use flow charts and diagrams.
4. Practice on old exams.
5. Explain your answers to others.
6. Organize study groups with friends.
7. Take regular breaks.
8. Snack on 'brain food'
Reservation :
| | |
| --- | --- |
| Category | Reservation |
| Scheduled Castes (SC) | 15% |
| Scheduled Tribes (ST) | 7.5% |
| OBC-NCL | 27% |
| Persons with Disabilities | 3% |