CAT
Common Admission Test
Test Level-:

National Level
Eligibility-: Graduation

Duration-:

3 Hours

Stream-:

Management

Medium-:

English

Examination Mode-:

Offline

Total Questions-:

100
IIMs are considered India's premier national institutes providing quality education in management and research. IIMs primarily offer post graduate, doctoral and executive education programmes. The flagship programme of IIM, is the two year post graduate diploma (PGDM) popularly known as Master of Business Administration (MBA). These two year programmes are residential in nature. The Fellow Programme in Management (FPM) is a fulltime doctoral level programme in management and research equivalent to Ph.D. degree. The Executive Post Graduate programmes are targeted for working professionals.
Admission to the two year PGDM programmes in IIMs are on merit, based on a rigorous selection process comprising of Personal Interview, Written Ability Test / Group Discussions, and scores in the Common Admission Test which is commonly known as CAT. CAT is a management aptitude test conducted by the IIMs primarily to evaluate and shortlist candidates for the post graduate programme. It is a computer based exam available for eager and eligible candidates to register and take once a year.
ELIGIBILITY
The candidate must hold a Bachelor's Degree, with at least 50% marks or equivalent CGPA [45% in case of the candidates belonging to Scheduled Caste (SC), Scheduled Tribe (ST) and Persons With Disability (PWD) categories], awarded by any University or educational institution as incorporated by an Act of the Parliament or State legislature in India or declared to be deemed as a University under Section 3 of the UGC Act, 1956, or possess an equivalent qualification recognized by the Ministry of HRD, Government of India.

Candidates appearing for the final year of Bachelor's degree/equivalent qualification examination and those who have completed degree requirements and are awaiting results can also apply. However, it may be noted that such candidates, if selected, will be allowed to join the programme provisionally, only if they submit a certificate from the Principal / Registrar of their University/institution (issued on or before the date as stipulated by the respective IIM) stating that they have completed all the requirements for obtaining the Bachelor's degree/equivalent qualification on the date of the issue of the certificate.

Candidates applying for CAT 2017 should fulfill any one of the following conditions:
Completed Bachelor's degree with the required percentage of marks*
Completed professional degree (CA/CS/ICWA) with required percentage*.
Should be in the final year of Bachelor's degree with required percentage*.
SC / ST / PWD candidates should have minimum 45%. For General and NC-OBC candidates, minimum is 50%.

The percentage of marks obtained by the candidate would be calculated based on the practice as followed by the respective University/Institution. In case of grades / CGPA, the conversion to percentage of marks would be based on the procedure as certified by the respective University/ institution. If any University/institution confirms that there is no scheme for converting CGPA into equivalent marks, the equivalence would be established by dividing the candidate's CGPA by the maximum possible CGPA, and multiplying the result with 100.

IIMs may verify eligibility at various stages of the selection process, the details of which are provided at the website www.iimcat.ac. in. Applicants should note that the mere fulfilment of minimum eligibility criteria will not ensure consideration for short listing by IIMs. Candidates must declare and maintain a valid and unique email account and a phone number throughout the selection process.
Reservations
As per the legal requirements, 15% of the seats are reserved for Scheduled Caste (SC) and 7.5% for Scheduled Tribe (ST) candidates. 27% of seats are reserved for Other Backward Classes candidates belonging to the "non-creamy" layer (NC-OBC).

For the purpose of being considered for reservations, the applicable Central Government list as on the last date of CAT registration shall be binding.

No subsequent changes will be effective for CAT 2017 and any subsequent selection process of the IIMs.

For an updated central list of state - wise OBCs eligible for availing the benefit of reservation and information in respect of the creamy layer, visit the website http://www.ncbc.nic.in

As per the provisions of The Rights of Persons with Disabilities Act, 2016 (RPwD Act 2016), 5% seats are reserved for Persons with Benchmark Disabilities (PwD). "Person with benchmark disability" means a person with not less than forty percent (40%) of a specified disability where specified disability has not been defined in measurable terms and includes a person with disability where specified disability has been defined in measurable terms, as certified by the certifying authority. "Specified disability" means the disabilities as specified in the Schedule of the RPwD Act 2016. The categories of disability are:
a) blindness and low vision
b) deaf and hard of hearing
c) locomotor disability including cerebral palsy, leprosy cured, dwarfism, acid attack victims and muscular dystrophy.
d) autism, intellectual disability, specific learning disability and mental illness
e) multiple disabilities from amongst persons under clauses (a) to (d).
f) Other 'specified disabilities' mentioned in 'The Schedule' of the RPwD Act 2016

The candidates belonging to the reserved categories need to note the eligibility requirements carefully before applying. It should be noted that while it is the endeavor of IIMs that the candidates belonging to SC/ST/PWD/NC-OBC categories join the Programme in proportions mandated by the law, they have to meet the minimum eligibility criteria and a certain minimum level of performance to be considered for the admission process.

The candidates should read the updated description of selection process followed by each IIM on their respective websites. No change in the category will be entertained after CAT registration; hence, the applicants are advised to give attention while registering.
Note for SC, ST, NC-OBC, and PWD Candidates
If you belong to SC or ST categories, your caste / tribe must be listed in the Government of India schedule. The caste certificate that you submit to IIM should be in the Government approved format and should clearly state: (a) Name of your caste/tribe; (b) Whether you belong to Scheduled Caste or Scheduled Tribe; (c) District and the State or Union Territory of your ordinary residence; and (d) the appropriate Government of India schedule under which your caste/tribe is approved by it as Scheduled Caste or Scheduled Tribe.

A copy of the SC / ST / NC-OB C / PWD certificate(s) must be uploaded at the time of CAT Application registration. Failure to upload a copy of the caste/class certificate will result in the rejection of your CAT registration.

The SC / ST / NC-OBC / PWD certificate(s) must be shown and a photocopy should be submitted at the time of interviews. Moreover, the certificate(s) must be submitted at the time of joining the programmes of any of the IIMs. Failure to do so during the post CAT selection process will result in you not being considered under the reserved category
CAT Exam Pattern
Common Admission Test is one of the distinguished entrance tests of the nation and almost every MBA aspirant craves to crack it. CAT is the stairway to the 20 IIMs and top-notch B-Schools of India. This stairway is steep, so buckle up, be familiar with the CAT exam pattern, prepare, practice and give the shot. The exam pattern will help the candidates devise a strategy for attempting the test.
Some aspects of the CAT Exam Pattern
It was a computer based test.

Total number of questions were 100, comprising of both MCQs and Non-MCQs.

The questions were asked from 3 sections, which are – Quantitative Aptitude, Verbal & Reading Comprehension and Data Interpretation & Logical Reasoning.

Duration of the exam was 180 minutes. However, it was 240 minutes for PwD candidates.

60 minutes each were given to attempt a section. PwD candidates got 20 minutes extra for attempting each section.
The table given below will provide more clarity on the CAT Exam Pattern. The candidates must note that the sections in the table have been placed in the same order as they will be there in the actual test. The number of questions in the table below is as per the last years exam and this years . These may vary in the actual exam but the experts are of the view that same number of questions will be asked in CAT 2017.
| | | | | | | |
| --- | --- | --- | --- | --- | --- | --- |
| S. No. | Name of the sections | No. of MCQs | No. of Non-MCQs | Marks | Total questions which were asked each section | Time that was allotted to attempt each section |
| 1 | Verbal Ability and Reading Comprehension (VARC) | 24 | 10 | 102 | 34 | 60 minutes |
| 2 | Data Interpretation & Logical Reasoning (DILR) | 24 | 8 | 96 | 32 | 60 minutes |
| 3 | Quantitative Ability (QA) | 27 | 7 | 102 | 34 | 60 minutes |
| 4. | Total | 75 | 25 | 300 Marks | 100 questions | 180 minutes |
Important Dates
Registration opens : 9th August 2017
Registration Closes : 20th September 2017(5:00pm)
Admit Card : 25th October to 26th November 2017
Exam Date : 26th November 2017
Reslut declaration : Second week of January 2018(Tentative)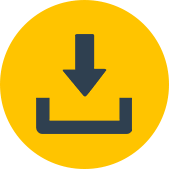 Download
You can register for CAT 2017 from the official CAT 2017 website, www.iimcat.ac.in between 9th August 2017 and 5:00 p.m. on 20th September 2017.
Registration steps are as follows:
Register to get user Id and Password.

Log in with system generated User ID and Password

Submit Application after entering details and making online payment
For registering, you will need to verify your mobile number through OTP which will be sent to your mobile number. Your User ID will be sent to email and the Password shall be sent to the registered mobile number only when you have verified the OTP (it is not applicable for overseas candidates). Overseas candidates receive both User ID & Password on the registered email address. Using these credentials, you can log in as an Existing User to fill out the Application form. You need not complete the application in a single session. You can login multiple times to complete. You cannot edit any details on the Application form after you have made the online payment. However, after you submit the application, there will be a limited time window during which you can modify very limited details like Percentage of Marks scored, Work Experience, Programmes Selected etc. You will not be able to modify any of the following: any details entered in the Personal Details section, any details entered in the Academics section except the percentage marks scored, Exam Centre City Preferences. You can only view and print after this. Details are available on the application submission page.
To understand the registration procedure for CAT 2017, see the Registration Video on the CAT website.
Syllabus:-
English/Verbal Ability: Reading comprehension, verbal reasoning, syllogisms, analogies, antonyms and synonyms, fill in the blanks, sentence correction, idioms, etc.
Maths/Quant Ability: Number systems, geometry, trogonometry, probability, permutation combination, algebra, mensuration, time and work, averages, percentages, profit and loss, quadratic and linear equations, etc.
Data Interpretation: Interpretation and analysis of data based on text, tables, graphs (line, area), charts (column, bar, pie), venn diagram, etc.
Logical Reasoning: Clocks, calendars, binary logic, seating arrangement, blood relations, logical sequence, assumption, premise, conclusion, linear and matrix arrangement, etc.
For Maths rs Aggarwal and Ranjesh Verma

For Reasoning rs Aggarwal and M.K. Pandey

For English S.P. Bakshi and Wren and Martin
Reservations
As per the legal requirements, 15% of the seats are reserved for Scheduled Caste (SC) and 7.5% for Scheduled Tribe (ST) candidates. 27% of seats are reserved for Other Backward Classes candidates belonging to the "non-creamy" layer (NC-OBC).
Download Admit Card : 25th October 2017 to 26th November 2017