CMAT
Common Management Admission Test
Test Level-:

National Level
Eligibility-: Graduation

Duration-:

3 Hours

Stream-:

Management

Medium-:

English

Examination Mode-:

Online

Total Questions-:

100
Common Management Admission Test (CMAT) is a national level entrance examination conducted by All India Council for Technical Education (AICTE) every year as per the directions of Ministry of Human Resource Development (MHRD), Government of India.
The CMAT is a three hour computer based online test which is conducted in a single session to evaluate the candidate's ability across various segments like Quantitative Technique, Logical Reasoning, Language Comprehension and General Awareness.
This test facilitates Institutions to select suitable graduate candidates for admission in all Management programs.
The CMAT score is accepted by all AICTE-Approved Institutions/University Departments/Constituent Colleges/Affiliated Colleges. The CMAT 2018 will be conducted on 20 January 2018.
Eligibility Criteria for CMAT 2018 Exam
Applicant must be a citizen of India.

Graduates in any discipline can apply for CMAT exam.

Final year students of Graduate Courses (10+2+3) whose result will be declared before commencement of admission for academic year 2018-19 can also apply for CMAT online exam.
Test Pattern
Test Pattern for CMAT
| | | |
| --- | --- | --- |
| Type of Questions | No. of Questions | Maximum Marks |
| Quantitative Techniques & Data Interpretation | 25 | 100 |
| | 25 | 100 |
| | 25 | 100 |
| | 25 | 100 |
Duration of test is 180 minutes (3 hours) .
There shall be negative marking for wrong answers, for each wrong answer 1 mark shall be deducted .
A Trial test will be available from 20th-Oct-2017. onwards for the candidates to have a feel of the online test and navigation functionality. Candidates are advised to go through them carefully to familiarize themselves with the screens, layout, and navigation
At the test venue, each candidate will be seated at a desk with a computer terminal and he/she will be provided with a scratch paper for calculations. After the test, candidate must leave the scratch paper at the desk. Rough work cannot be done on any other paper/sheet, as nothing will be allowed inside the testing room. No breaks will be given during the test.
Important Dates
Exam Date: 20 January, 2018
Start of Registrations : 20 October, 2017
Last Date to Apply : 25th December, 2017

Declaration of Results :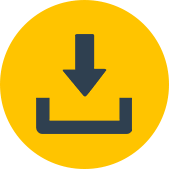 Download
Eligible candidates can apply through website : http://www.aicte-cmat.in/college/test-pattern.aspx
Enter few basic details like your name, parent's name, your date of birth, category, gender, religion, and other as mentioned.
You will receive a 6 digit password.
Click on proceed button to pay the application fee.
Create an account at the AICTE website by registering through email ID and uploading scanned photograph and signature in requisite dimension.
The size of photo should be 140 x 160 (≤ 60Kb). The size of signature file should be 60 x 90 (≤ 30Kb).
Syllabus:-
(A) Quantitative Techniques & Data Interpretation
This section of the question paper will comprise of the questions that will require good Mathematical Skills and sharp mind that can manage to do quick and oral calculations. Questions in this section will be based on direct applications of concepts and formulae and will have questions from Business Maths, Arithmetic, and Geometry. Candidates must practice as many questions as is possible from the aforementioned topics and must revise the basic formulae and concepts of Maths.
Questions based on Data Interpretation will be asked on the basis of Pie chart, Tables, Data Sufficiency & Bar / Line graphs. Knowledge of multiplication tables, fractions to percentage conversions, square and cube roots and other calculation short-cuts and approximation techniques would be of immense help to the students in reducing the time taken to solve the questions. Questions here would again be calculation intensive but easy enough to find the answers to.
(B) Logical Reasoning
Solving questions in this section is comparatively easy then the above-mentioned section. Herein, the questions are asked from topics like Data Arrangement, Coding and Decoding, Blood Relations, Direction Sense, Input/Output analysis, Series and Sequences and Critical Reasoning. Questions carry a logic in them and the key to solving such questions is to quickly analyze and unveil the hidden logic. These topics require plenty of rigorous practice.
(C) Verbal Ability
It is the section included for examining the knowledge and skills of the appearing candidates regarding "English". It is essentially a Vocabulary heavy section, and to do well, a student is advised to develop a good command over words. Questions here in this section comprise of questions on Sentence Correction, Reading Comprehension, Antonyms, Analogies, Fill in the blanks, Sentence Completion, Synonyms & Para Jumbles, etc. In fact, starting with these questions makes a lot of sense as a sizeable chunk of marks can be scored here in double-quick time.
(D) General Awareness
Usually majority of the candidates do find studying for this section a bit boring and tedious but studying for this section not only prepares the candidates for the exam purpose but generally also it acquaints the candidates with General Knowledge. This section of the question paper will contain questions from General and Current Awareness. Business, politics, sports, awards and distinctions, books – anything could be a part of this section. To prepare for this section, candidates are advised to read newspapers on daily basis and refer to good books on General Knowledge. Topics and events about a year old would be most expected to be faced in this area. Candidates who would have developed a decent reading habit in the past one year or so of their MBA entrance examination preparations, will not face too much of difficulty in attempting questions from this section.
Give yourself the best chance with these top ten study tips.
1. Give yourself enough time to study. Don't leave it until the last minute.
2. Organize your study space.
3. Use flow charts and diagrams.
4. Practice on old exams.
5. Explain your answers to others.
6. Organize study groups with friends.
7. Take regular breaks.
8. Snack on 'brain food'