IIFT
Indian Institute of Foreign Trade Entrance Exam
Test Level-:

National Level
Eligibility-: Graduation

Duration-:

2 Hours

Stream-:

Management

Medium-:

English

Examination Mode-:

Offline
Indian Institute of Foreign Trade has been a front runner in providing excellent guidance in the field of international trade and investment. Starting in a modest setting in 1963, IIFT has positioned itself as a pioneering institute in the Asia-Pacific region. Apart from being a leading B-school in India, this institute also acts as a think tank organization for foreign trade as well as policy matters, launching itself as a hub for research and knowledge procurement.
The five year Ph.D. programme offered at IIFT is one of the best and most trusted research driven programmes available in India and abroad. It is expected that after completing this Phd. Programme , the students will gain the knowledge and capability to original contributions in their fields of choice, helping humanity in stretching the knowledge frontiers. It is reassuring to know that doctoral research of numerous IIFT Ph.D. scholars appear regularly in reputed national and international journals. Till now, IIFT has awarded 20 Ph.D. doctoral degrees to its successful research students.
This Phd. Programme is designed for research scholars, teaching faculty members of higher institutes and professionals from the private and public sector. Students who have been successfully awarded doctorate degree from IIFT occupy high positions in research and academic institutes, government offices and corporate houses, reinstating itself from time to time as a center for excellence in the field of foreign trade.
IMPORTANT DATES
Event

Date

Last date to submit applications and Statement of purpose

26 may 2017

Notification of eligible candidates for written examination

9 June 2017

Written Entrance Examination & Descriptive Test

(Exam to be held in IIFT Delhi and Kolkata)

25 June 2017

Result Declaration (written examination)

7 July 2017

Personal Interview (at IIFT campus in New Delhi)

Last week of July 2017

Final Results declaration

First week of August

Commencement of Programme

Third week of August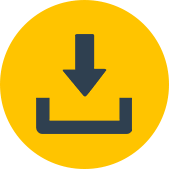 Download
HOW TO APPLY
The Application form and the brochure for the Ph.D. programme, all can be downloaded from the website namely, www.iift.edu. Candidates have the option to apply for both Full Time and Part Time Phd. programmes. They need to fill in the Application form and submit it to the institute along with a Demand Draft of Rs. 2500/- (Rs. 1250/- for SC/ST candidates and US$120 for foreign nationals) in favor of Indian Institute of Foreign Trade payable at new Delhi so that it reaches the concerned office by 26th may 2017 at the latest. The form needs to be sent to the following address:
Ms. Lalita Gupta
Section Officer
(Research Division)
INDIAN INSTITUTE OF FOREIGN TRADE
B-21, Qutab Institutional Area,
New Delhi 110016
Tel: 91-11- 26859582 (Direct) 26966563,
26965124, 26965051 (Ext. 426)
Fax: 91-11-26867851
E-mail: research@iift.edu
IMPORTANT ENCLOSURESTO SEND ALONGWITH APPLICATION:
"Statement of purpose" copy for proposed Ph.D. Programme (4-5 pages)

Attested copies of the certificates and mark-sheets of the qualifying degrees. (starting from SSC level)

Two passport size color photographs

Two letters of recommendation (follow the format in the Application form)

One or more example of scholarly research or professional writing .(Preferable)

Bank draft of Rs. 2500/- (Rs. 1250/- for SC/ST/PH candidates and US$120/- for foreign nationals) in favor of INDIAN INSTITUTE OF FOREIGN TRADE payable at NEW DELHI

Students belonging to SC/ST/OBC (NCL)/PH category need to attach the necessary certificates.
Syllabus
IIFT exam primarily asks questions on five key areas: Quantitative Aptitude, Data Interpretation, Analytical/Logical Reasoning, Verbal Ability and General Knowledge. Here's a detailed look at IIFT Syllabus:
Quantitative Aptitude
Pursue the following core topics in Statistical Data:
AM

GM

HM

Mean

Median

Mode

Standard Deviation
Data Interpretation
Syllabus for DI is as follows:
Line

Bar

Pie graphs

Tables

number problems.
Standard questions on Tables with heavy calculations can be expected.
Analytical/Logical Reasoning
The core study syllabus areas are:
Decision Making

Data Structures

Series

Coding-Decoding

Blood relations

Alphabetical Series

Verbal Logic

Syllogisms
Verbal Ability
This section is similar to the syllabus of other MBA exams:
Grammar

Para-Jumbles

Vocabulary-based Questions

Reading Comprehension, etc
General Knowledge/Current Awareness:
There's no specific preparation plan for GK. One needs to regularly follow top news stories, General Awareness questions and editorials.
For Maths R.S. Aggarwal and Rajesh Verma

For English Bakshi and Wren and Martin

For G.K. Rthe Lucent and Arihant

For Current The Hindu

For Reasining rs Aggarwal and M.K. Pandey

Newspapers

Economics Time

The Statesman

The Hindu

Magazines

Business Today

Business World

Competition Success Review

Business Line by Hindu Group