IGTC
Indo German Training Centre Entrance Exam
Test Level-:

State Level
Eligibility-: Graduation

Duration-:

2 Hours

Medium-:

English

Examination Mode-:

Offline

Total Questions-:

200
Eligibility
B.E./B.Tech./B.Com./B.M.S./B.M.M./B.Sc./B.A.Graduates with 0-3 years of work experience and over 50% aggregate marks are eligible to apply to the IGTC Programme. Students appearing for their final year examination may also apply. They will need to produce documentary evidence of having passed the examination with a minimum of 50% before commencement of the programme, failing which their admission will be cancelled and no refund of fees will be given.
The cost of the application form and prospectus is Rs. 1250/- plus 15% Service Tax. Payments are accepted online/ cash/ cheque only drawn in favor of Indo-German Training Centre.
Scholarships supported by Siemens are available for deserving, meritorious students (preferably engineers) from less privileged backgrounds with family income not more than 4 lacs.
Exam Pattern
Written Test (100 marks)
Verbal Ability

Quantitative Ability

Logical / Analytical Reasoning

General Awareness

Written Communication
Group Discussion Evaluation (50 marks)
Subject Knowledge / Awareness

Leadership / Initiative

Communication Skills

Listening and respect for others in the group
Past Academic Performance and Work Experience (50 marks)
Applicants are evaluated on the basis of the above parameters and shortlisted for the Personal Interview Round (Stage II)
Stage II: Personal Interview
Companies review the profiles of shortlisted applicants (after Stage I) and indicate their preference to interview those applicants, who match their organizational requirements. Hence, every shortlisted applicant may have the opportunity to interview with one or more collaborating training companies and to prove his/her merit to be selected for a training place in the company. On completion of the interview process, the companies give their decision to IGTC regarding their selected trainees. Based on this, the applicant is allotted to his/her respective training company and offered admission to IGTC. This distinctive and unique admission process ensures that every selected applicant is connected to a collaborating training company right from the time of admission to the IGTC programme.
Personal Interview Evaluation (100 marks)
Personal Presentation and Communication Skills

Conceptual Clarity

Leadership and Initiative

Creativity and Lateral Thinking

Suitability for Training
Important Dates(Tentative):
Tentative admissions for PGPBA Batch 2018-2020 : January 2018
Last Date for PGPBA Application : March 2018
Written Test / GD : April 2018
Personal Interviews : June 2018
Programme Commences : August 2018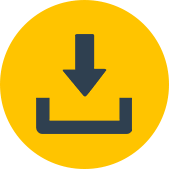 Download
Aspiring candidate can fill in the online application form on http://mumbai.igtcindia.com/in/apply The application form fees are Rs.1000/- which have to be paid by cash/cheque in favour of 'Indo-German Traning Centre'.
Syllabus:-
Verbal Ability
Quantitative Ability
Logical / Analytical Reasoning
General Awareness
Written Communication