JEMAT
Joint Entrance Management Aptitude Test
Test Level-:

State Level
Eligibility-: Graduation

Duration-:

2 Hours

Stream-:

Management

Medium-:

English

Examination Mode-:

Offline

Total Questions-:

100
JEMAT - 2017
Rapid development in global business and its impact on India's domestic market call for a professional approach and sensitivity to business environment at both national and international levels. MBA/MHA/AICTE approved PG Diploma programmes help to develop a pool of human resource to cater for trained personnel in the field of business management in general and satisfy both the national and international demand. The Joint Entrance Management Aptitude Test (JEMAT) is a state level eligibility of the Govt. of W.B. conducted by the MAKAUTWB. Test held every year for admission to the MBA/MHA/AICTE approved PG Diploma programmes offered by the Management Institutions of the State (both government and private). This test is conducted by West Bengal University of Technology on behalf of the State Government as per the guidelines framed by AICTE, in pursuance of the Supreme Court judgments on August 14, 2003 and October 31, 2002 and in terms of the policy framework laid down by the Ministry of Human Resource Development, Government of India, vide no f-17-18/2002- T.S.I. dt. October 10, 2003. Colleges/Institutes can admit students from one national level test (CAT/MAT/XAT/CMAT) and the state level test (JEMAT) OR only from one national level test OR only from state level test. This is as per the Ministry of HRD guidelines.
Eligibility for JEMAT - 2017
The minimum qualification for admission to MBA/MHA/AICTE approved PG Diploma programmes is a Bachelors degree in Arts/ Science/ Commerce/ Engineering/ Technology/Medical/Dental/Agriculture or other professional courses from recognized universities. The candidates who will appear in final examination (Graduation) to be held in 2017 may apply.
Scheme of Examination
Duration : 2 hours.
No. of Questions : 100
Question Type : Multiple Choice Questions (MCQ)
Negative Marking : 0.25 marks

Question paper pattern to be asked:
| | | |
| --- | --- | --- |
| General English | 40 Questions | 40 Marks |
| Mathematics | 40 Questions | 40 Marks |
| Logical Reasoning | 20 Questions | 20 Marks |
Important Dates
Online Application Process starts from : 19/06/2017
Last Date for Submission of Online Application Form : 03/07/2017
Last Date for Receipt of Hard Copy of Completed Application form at Office : 07/07/ 2017
Admit Cards may be downloaded from the website on and from : 10/07/2017
Date of JEMAT Written Test : 16/07/2017
Publication of Result around : 21 July 2017
GD/PI and Counseling Dates : Will be announced later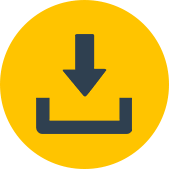 Download
The Candidates are required to pay the requiste fee by drawing a demand draft, from any nationalised bank, once the fee demand draft is prepared then candidates will be required to apply online through website : http://jemat.eadmissions.net
NOTE :
Application form will be rejected, if the form along with demand draft and other testimonals, are not received within the stipulated time.
The applicant has to access the website http://jemat.eadmissions.net for seeing the detailed notice issued by the university Before starting applying of his/her application on the website, the applicant should read the notice carefully. He / she has to evaluate his / her eligibility for the catagory.

Before starting applying of his/her application on-line, the applicant should be ready with the soft copies of passport size photo (max 100 kb, min 20 kb, .jpg format) and signature (max 100 kb, min 20 kb, .jpg format) which are required to be uploaded after filling up of the inputs and uploading the application on-line.

The Applicants should note that the particulars mentioned in the on-line application will be considered as final and no change / alteration / modification will be allowed / entertained after submission of the on-line application under any circumstances.

After SUBMISSION of Application, an application number will be generated by the system and displayed on the screen. The application number along with the password shall be sent to the applicant to the given email id and SMS to given mobile number in the application. Applicant has to retain this number and password for future references.
Payment of Fee
600/- for General

300/- for SC / ST / OBC Category
Mode of Payment
The application fee are already prescribed under the payment of fee link. The applicant has to draw a demand draft in favor of "WBUT-JEMAT" payable at kolkata

The Applicants after successful submission of the on-line application is advised to keep print out of his application, copy of demand draft, receipt issued by the bank for any future reference.

The Applicant has to furnish a declaration to the effect that the inputs furnished by him/her are true, complete and correct to the best of his / her knowledge and they will be supported by the original documents / testimonials as and when required/demanded. any false/incorrect information found / detected at any stage, his/her candidature/appointment will be summarily rejected / terminated. therefore it is mandatory for the applicant to tick the check box about this declaration at end of the application form, before saving and uploading the application.

The Candidate must mention on the envelope or supberscibe : "Application for the JEMAT 2017"

Address where the application form, demand draft and all other requisite documents are to be sent
MAULANA ABUL KALAM AZAD UNIVERSITY OF TECHNOLOGY, WEST BENGAL
FORMERLY KNOWN AS WEST BENGAL UNIVERSITY OF TECHNOLOGY
BF- 142, SECTOR- I, SALT LAKE KOLKATA-700064
Syllabus
English

Mathematics

Logical Reasoning
Books
Verbal Reasoning by R. S. Agarwal
Verbal Ability by Arun Sharma
English Grammar by Wren and Martin
Pearson Guide to MBA Entrance Examination by Edgar Thorpe
Quantitative Aptitude for MBA Entrance Exams by Abhijit Guha
Business and English Communication by Clark
Quantitative Aptitude by Arub Sharma
A Complete Kit for MBA Entrance Examinations by S.Chand
40+ Solved Papers MBA Entrances by Arihant
Ramesh Logical and Analytical Reasoning by A.K.Gupta
Newspapers
Economics Time
The Statesman
The Hindu
Magazines
Business Today
Business World
Competition Success Review
Business Line by Hindu Group
Give yourself the best chance with these top ten study tips.
Give yourself enough time to study. Don't leave it until the last minute

Organize your study space.

Use flow charts and diagrams.

Practice on old exams.

Explain your answers to others.

Organize study groups with friends.

Take regular breaks.

Snack on 'brain food'