KMAT
Karnataka Management Aptitude Test
Test Level-:

State Level
Eligibility-: Graduation

Duration-:

3 Hours

Stream-:

Management

Medium-:

English

Examination Mode-:

Online

Total Questions-:

120
Conducted by Karnataka Private Post Graduate Colleges Association (KPPGCA), KMAT is the gateway to more than 169 + well known AICTE-approved University-affiliated B-schools in Bangalore and Karnataka. KMAT 2017 is an All India exam that will be held in more than 10 cities all across the country and is open to candidates from all parts of India and Abroad.
KMAT is Gateway to MBA in Karnataka and Bangalore, Silicon Valley of India and No 1 Destination for MBA/PGDM with very vibrant Job market.
Eligibility
MBA/PGDM
Bachelors degree with minimum 3 years duration/ Masters degree examination of any recognised education body in Commerce, Management, Arts, Social Sciences, Engineering/ Technology or equivalent, and have secured at least 50% of marks in the aggregate (45% for SC/ST candidate). Candidates in their final year of bachelor's degree are also eligible
Exam Pattern
| | | |
| --- | --- | --- |
| Sl No | Test | Questions |
| 1 | Verbal Ability and Reading Comprehension | 40 |
| 2 | Quantitative Ability | 40 |
| 3 | Logical Reasoning | 40 |
| | Total | 120 |
Important Dates
Date of commencement of online Application : 20th May 2017
Last date to enter online Application : 16th July 2017
Downloading of Admission tickets : 28th July 2017
Test Date : 30th July 2017
Result Date : 07th August 2017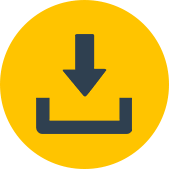 Download
Registration Process
Step 1 Take a DD of Rs. 1000/- favoring "KMAT 2017"
DD should be payable at Banglore
DD can be taken at any Nationalized Bank.
Step 2 Register online
After taking Demand Draft (DD) go to http://www.kmatindia.com website and click on apply now and fill all the details and click apply.
Step 3 After applying take a print out of filled application. Paste a recent Passport Size Photo and Sign where Signature space is provided.
Step 4 Make a photocopy of the Application Form and DD as a proof of acknowledgement.
Step 5 Make a Note of your "Application Number " before you post
Step 6 Post / Courier the application along with the Original DD to the below mentioned Address.
The Secretary - KMAT 2017
Seshadripuram First Grade College
C A Site no 26 Yelahanka New Town Bangalore:560064
Test Structure
Paper Pen based test with 120 Multiple Choice Questions divided in three sections
No restriction to move to and fro among the sections
KMAT 2017 Syllabus
KMAT 2017 is proposed to be conducted with moderate level of difficulty without creating confusion in paper-pencil mode. The exam will have MCQs only. Section wise syllabus for KMAT 2017 is as follows-
Verbal Ability & Reading Comprehension
English language ability would be tested through questions on Grammar, vocabulary, sentence completion, synonyms, antonyms, comprehension of passages etc. There would be questions on understanding of the contents of the passages and choice of appropriate words, phrases, expressions and similar language skills. This shall include the passages with questions based on their contents to test comprehension.
Logical and Abstract Reasoning
This shall include questions to measure how quickly and accurately you can think. The section may have questions in sets as well individual ones based on Verbal Reasoning, analogy among others.
Quantitative Ability
The questions in this section will be of matriculation standard. This shall include questions to know how fast and accurate you can work with numbers, do numerical calculations, understand various arithmetic problems involving ratio & proportion, percentage, interest, time & speed etc. Apart from Arithmetic, the questions may also be based on Algebra, Geometry, Trigonometry and parts of mathematics. This test also helps to measure your power of quantitative reasoning, interpretation of tables, common graphs & charts.
Books
Verbal Reasoning by R. S. Agarwal

Verbal Ability by Arun Sharma

English Grammar by Wren and Martin

Pearson Guide to MBA Entrance Examination by Edgar Thorpe

Quantitative Aptitude for MBA Entrance Exams by Abhijit Guha

Business and English Communication by Clark

Quantitative Aptitude by Arub Sharma

A Complete Kit for MBA Entrance Examinations by S.Chand

40+ Solved Papers MBA Entrances by Arihant

Ramesh Logical and Analytical Reasoning by A.K.Gupta
Newspapers
Economics Time

The Statesman

The Hindu
Magazines
Business Today

Business World

Competition Success Review

Business Line by Hindu Group
Give yourself the best chance with these top ten study tips.
Give yourself enough time to study. Don't leave it until the last minute.

Organize your study space.

Use flow charts and diagrams.

Practice on old exams.

Explain your answers to others.

Organize study groups with friends.

Take regular breaks.

Snack on 'brain food'

Prepare a time table and allot time to each subject / topic .

Clear you basic Mathematical Concepts and the best way to do that is to solve Class 10th and 12th Math problems or use some specific study material. Also try to remember as many formulas as possible. Learn formulas by writing and not mugging up as we tend to remember the written things for long.

Solve lots of puzzles / quizzes to improve your reasoning and analytical skills.

Increase your speed and accuracy. For this solve as many sample papers and take as many mock tests as possible and observe the time taken to solve each section.