SNAP
Symbiosis National Aptitude Test
Test Level-:

National Level
Eligibility-: Graduation

Duration-:

2 Hours

Stream-:

Management

Medium-:

English

Examination Mode-:

Online

Total Questions-:

150
Announcement of Result : December 28, 2017 Thursday
Go to Website: www.snaptest.org
Candidates aspiring to join MBA / MSc (CA) / MSc (SS) programmes offered by institutes of Symbiosis International University have to take the common, mandatory Symbiosis National Aptitude (SNAP) Online Test 2017. A candidate needs to register for SNAP Test & also register for the institutes offering his/ her choice of programmes by paying separate programmes registration fees. If shortlisted, he/she would then need to attend the GE-PIWAT process conducted by each of these institutes individually.
The registration process for SNAP and institutes is now simplified. Aspirants can now complete the SNAP as well as program registrations in the same portal (snaptest.org)
Eligibility
Graduate from any recognized / statutory University with a minimum of 50% marks (45% for SC/ST). Programmes which require specific discipline/ subject specialisation need to be checked for eligibility as given by the respective Institute.
A candidate who has completed qualifying degree from any Foreign University must obtain an equivalence certificate from the Association of Indian Universities (AIU). All foreign degrees/ qualifications need to be verified from AIU by the candidate before seeking admission to any programme of SIU.
SNAP Test Structure
Nature of Question Paper / Topics and Marks Allotted
| | | | |
| --- | --- | --- | --- |
| Sr. No. | Sections | # of Questions | Total Marks |
| 1 | General English: Reading Comprehension, Verbal Reasoning, Verbal Ability | 40 | 40 |
| 2 | Quantitative, Data Interpretation & Data Sufficiency | 40 | 40 |
| 3 | Current Affairs | 30 | 30 |
| 4 | Analytical & Logical Reasoning | 40 | 40 |
| | Total | 150 | 150 |
Important Dates:
Registration commences on : August 10, 2017 Thursday
SNAP Test Registration Closes on : November 24, 2017 Friday
SNAP Payment Closes on : November 24, 2017 Friday
Admit Card : December 01,2017 Friday to December 17,2017 Sunday
SNAP Online Test 2017 : December 17 , 2017 Sunday Time: 14.00 hrs. to 16.00 hrs
Announcement of Result : December 28, 2017 Thursday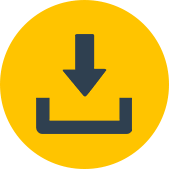 Download
Eligible candidates can apply online throgh the website : https://www.snaptest.org/mba-entrance-exams-2017.html
SNAP Registration Process
"Candidate must provide Correct Name, Date of Birth, Mobile Number and Email Address as these details cannot be changed once the registration is complete. All above information is require for SNAP 2017 Online Test."
A. SNAP Test registration process
Register online on the website snaptest.org (from August 10, 2017 to November 24, 2017). Note: Any Changes in the online application form (except test city preferences) will be entertained only up to the closing date of Registration i.e. November 24, 2017. No changes shall be permitted after closing date under any circumstances. No change of test city requests will be entertained once candidates have completed their SNAP Online Test 2017 payment.

Upload your latest scanned colour passport size photo at the time of Online Registration for SNAP Test. (Your photograph should not be more than 3 months old).

Ensure that the information you have filled is accurate.
Modes of payment for SNAP test
The candidate may pay through i) Billdesk Gateway ii) Axis Bank Gateway iii) Indian Bank Gateway iv) Demand Draft.
Pay the test fee of Rs.1750/- (+ applicable Payment gateway charges, GST and any other taxes) as per the instructions mentioned on the website for Payment of SNAP Test fee. (From August 10, 2017 to November 24, 2017).
PAYMENT THROUGH DEMAND DRAFT:
Submit a Demand Draft (DD) of Rs. 2065/- (this include Rs.1750 as SNAP Test fee and Rs. 315/- as GST @18%) from any Nationalized Bank in favour of "Symbiosis Test Secretariat" payable at Pune.
Choose the mode of Payment as 'DD Payment' in "Make Payment" Tab. Take a print of the payment advice form, fill in the DD Details, sign and send it along with the DD to the Symbiosis Test Secretariat only at,
SYMBIOSIS TEST SECRETARIAT,
SYMBIOSIS INTERNATIONAL UNIVERSITY
Gram: Lavale, Tal: Mulshi, Dist.: Pune – 412115
Phone: 020-39116226/ 27.
The Symbiosis Test Secretariat will authenticate the details of Demand Draft and will send you an email confirming the payment. Only after the realisation of payment, would you be able to view your Admit Card.
NOTE: SNAP Test fee is non-refundable.
Note:
Please note that Symbiosis Test Secretariat will not be responsible for non-delivery on any delay on the part of courier / postal services.

It is also mandatory to complete the payment process of desired institute for desired programme(s) before the closing date of payment of the respective programme. Payment towards the programme(s) also needs to be done through the SNAP website only (snaptest.org).
For disputes between the candidate and the Symbiosis Test Secretariat, the candidate should first send an Email to registrar@siu.edu.in with details about his/her grievance. If the candidate is not satisfied with the decision of the Registrar, he/she can appeal to the Ombudsman of the University. Information regarding the same is available in https://siu.edu.in/student-affairs.php. All dispute between the candidate and STS in this regard are subject to the legal jurisdiction of Pune.
SNAP 2017 Score will be valid only for admission to select programmes of Symbiosis International University for the academic year of 2018-19. Admission to the select programmes at Symbiosis International University (SIU) are strictly based on merit, assessment of individual performance in Symbiosis National Aptitude Test [SNAP] for Postgraduate Studies and other processes prescribed by the University. (Note: - SNAP Result will be declared on December 28, 2017 on snaptest.org and will be available up to January 30, 2018)
Quantitative Ability & Data Interpretation
This section had questions on Probability, pie charts, time and distance, percentages clocks, trigonometry, number theory, Profit Loss, Logarithm, Averages etc.
Mostly questions were of type: Reading Comprehension, Vocabulary, Fill in the blanks, Correct Incorrect Sentences
Questions on Current affairs, literature, sports, science etc.
Books
Verbal Reasoning by R. S. Agarwal

Verbal Ability by Arun Sharma

English Grammar by Wren and Martin

Pearson Guide to MBA Entrance Examination by Edgar Thorpe

Quantitative Aptitude for MBA Entrance Exams by Abhijit Guha

Business and English Communication by Clark

Quantitative Aptitude by Arub Sharma

A Complete Kit for MBA Entrance Examinations by S.Chand

40+ Solved Papers MBA Entrances by Arihant

Ramesh Logical and Analytical Reasoning by A.K.Gupta

Newspapers

Economics Time

The Statesman

The Hindu

Magazines

Business Today

Business World

Competition Success Review

Business Line by Hindu Group
Give yourself the best chance with these top ten study tips.
Give yourself enough time to study. Don't leave it until the last minute

Organize your study space

Use flow charts and diagrams

Practice on old exams

Explain your answers to others

Organize study groups with friends

Take regular breaks

Snack on 'brain food'
Admit Card : December 01,2017 Friday to December 17,2017 Sunday