CMS Exam
Combined Medical Services Exam
Test Level-:

National Level
Eligibility-: Graduation

Duration-:

2 Hours

Stream-:

Medical

Medium-:

Multiple

Examination Mode-:

Offline

Total Questions-:

250
Union Public Service Commission UPSC is Invited to Online Application form for the recruitment post of combined /medical Services Examination 2017 Online form. Those medical Candidates are interested in applying here
Eligibility
Educational Qualification: For admission to the examination a candidate should have passed the written and practical parts of the final M.B.B.S. Examination.
NOTE-1: A candidate who has appeared or has yet to appear at the final M.B.B.S. Examination may also apply. Such candidates will be admitted to the examination if otherwise eligible but the admission would be deemed to be provisional and subject to cancellation, if they do not produce proof of having passed the written and practical part of the final M.B.B.S. Examination along with the detailed application which will be required to be submitted to the Commission by the candidates who qualify on the result of the Computer based examination.
Note-2: A candidate who has yet to complete the compulsory rotating internship is educationally eligible for admission to the examination but on selection, he/she will be appointed only after he/she has completed the compulsory rotating internship. (IV) Physical and Medical Standards: Candidates must be physically and medically fit according to the physical/medical standards for the Combined Medical Services Examination 2016 as per regulations contained in Appendix III to the Rules of the Examination.
Exam Pattern
Part-I
COMPUTER BASED EXAMINATION -
(500 marks)
The candidates will take the Computer based examination in two Papers, each Paper carrying a maximum of 250 marks. Each Paper will be of two hours duration.
Part-II
Personality Test: (100 Marks):
Personality test carrying 100 marks of such of the candidates who qualify on the results of the Computer based examination.
(A) Computer-based Examination:
1. The components and syllabus of two Papers and the weight age to different components in the two papers are given below: -
Paper I Maximum
(Code No. 1) Marks: 250
(a) General Ability 30 questions
(b) General Medicine 70 questions
(c) Paediatrics 20 questions
Total questions in Paper I = 120 (30 General Ability, 70 General Medicine, and 20 Paediatrics).
For More Information:

Click Here
Important Dates
Application Begin: 26/04/2017
Last Date for Apply Online: 19/05/2017 (6:00 PM)
Last Date fee Payment: 19/05/2017
Exam Date: 13/08/2017
Admit Card Available: 01/08/2017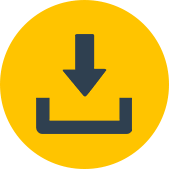 Download
Application Process
Candidates are required to apply online by using the website http://www.upsconline.nic.in Salient Features of the system of Online Application Form are given hereunder:
Detailed instructions for filling up Online Applications are available on the above-mentioned website.

Candidates will be required to complete the Online Application Form containing two stages viz. Part-I and Part-II as per the instructions available in the above-mentioned site through drop down menu.

The candidates are required to pay a fee of Rs. 200/- (Rupees Two Hundred Only) [excepting SC/ST/Female/PH candidates who are exempted from payment of fee] either by depositing the money in any branch of SBI by cash or by using net banking facility of State Bank of India/State Bank of Bikaner & Jaipur/State Bank of Hyderabad/State Bank of Mysore/State Bank of Patiala/State Bank of Travancore or by using any Visa/Master Credit/Debit Card.

Before start filling up Online Application, a candidate must have his/her photograph and signature duly scanned in the .jpg format in such a manner that each file should not exceed 40 KB and must not be less than 3 KB each in size for the photograph and 1 KB for the signature.
More Information: View Here
Syllabus of Paper-I
(a) General Ability
(i) Indian Society, Heritage & Culture, Polity, Economy, Human Development Indices and the Development Programmes;
(ii) Natural Resources, their distribution, exploitation, conservation, and related issues;
(iii) Basic concepts of Ecology and Environment and their impact on health and economy;
(iv) Impact of changing demographic trends on health, environment, and society;
(v) Indian Agriculture, Industry, Trade, Transportation, and Service Sectors;
(vi) Natural and man-made disasters and their management;
(vii) Food adulteration, Food processing, food distribution, food storage and their relevance to public health;
(viii) Recent trends in Science and Technology.
(b) General Medicine (General Medicine including Cardiology, Neurology, Dermatology and Psychiatry)
(i) Cardiology
(ii) Respiratory diseases
(iii) Gastro-intestinal
(iv) Genito-Urinary
(v) Neurology
(vi) Hematology
(vii) Endocrinology
(viii) Metabolic disorders
(ix) Infections/Communicable Diseases
a) Virus
b) Rickets
c) Bacterial
d) Spirochetal
e) Protozoan
f) Metazoan
g) Fungus
(x) Nutrition/Growth
(xi) Diseases of the skin (Dermatology)
(xii) Musculoskelatal System (xiii) Psychiatry
(xiv) General
(c) Paediatrics
Paper II Maximum (Code No. 2) Marks: 250
(a) Surgery 40 questions
(b) Gynaecology & 40 questions Obstetrics
(c) Preventive & Social 40 questions
Medicine
Total questions in Paper II = 120 (40 Surgery, 40 Gynaecology & Obstetrics and 40 Preventive & Social Medicine).
Syllabus of Paper - II
(a) Surgery (Surgery including ENT, Ophthalmology, Traumatology, and Orthopaedics)
I General Surgery
i) Wounds
ii) Infections
iii) Tumours iv) Lymphatic
v) Blood vessels
vi) Cysts/sinuses
vii) Head and neck
viii) Breast
ix) Alimentary tract
a) Oesophagus b) Stomach
c) Intestines d) Anus e) Developmental
x) Liver, Bile, Pancreas
xi) Spleen
xii) Peritoneum
xiii) Abdominal wall
xiv) Abdominal injuries
II Urological Surgery
III Neuro Surgery
IV Otorhinolaryngology E.N.T. V Thoracic surgery
VI Orthopedic surgery
VII Ophthalmology
VIII Anesthesiology
IX Traumatology
(b) GYNAECOLOGY & OBSTETRICS I OBSTETRICS
i) Ante-natal conditions
ii) Intra-natal conditions
iii) Post-natal conditions
iv) Management of normal labors or complicated labor
II GYNAECOLOGY
i) Questions on applied anatomy
ii) Questions on applied physiology of menstruation and fertilization iii) Questions on infections in genital tract iv) Questions on neoplasm in the genital tract
v) Questions on displacement of the uterus III FAMILY PLANNING
i) Conventional contraceptives
ii) U.D. and oral pills
iii) Operative procedure, sterilization, and organization of programs in the urban and rural surroundings
iv) Medical Termination of Pregnancy
(c) PREVENTIVE SOCIAL AND COMMUNITY MEDICINE
I Social and Community Medicine
II Concept of Health, Disease and Preventive Medicine
III Health Administration and Planning
IV General Epidemiology
V Demography and Health Statistics
VI Communicable Diseases
VII Environmental Health
VIII Nutrition and Health
IX Non-communicable diseases
X Occupational Health
XI Genetics and Health
XII International Health
XIII Medical Sociology and Health Education
XIV Maternal and Child Health
XV National Programmes
Give yourself the best chance with these top ten study tips.
Give yourself enough time to study. Don't leave it until the last minute.
Organize your study space.
Use flow charts and diagrams.
Practice on old exams.
Explain your answers to others.
Organize study groups with friends.
Take regular breaks.
Snack on 'brain food'
Marks (out of 500) secured by the last qualified candidate in Written Part of CMS Examination
| | | | | |
| --- | --- | --- | --- | --- |
| Category | 2013 | 2014 | 2015 | 2016 |
| Gen | 264 | 265 | 220 | 229 |
| OBC | 214 | 232 | 180 | 194 |
| SC | 178 | 203 | 175 | 193 |
| ST | 148 | 151 | 151 | 168 |
| PH-I | 101 | 103 | 82 | 78 |
Provided candidates securing minimum marks in each of the two papers
Selection Cut Off
Marks (out of 600) secured by the last finally recommended candidate of CMS Examination
| | | | | |
| --- | --- | --- | --- | --- |
| Category | 2013 | 2014 | 2015 | 2016 |
| Gen | 335 | 340 | 305 | 310 |
| OBC | 310 | 325 | 285 | 286 |
| SC | 268 | 284 | 260 | 266 |
| ST | 227 | 255 | 230 | 244 |
| PH-I | 135 | 197 | 128 | 154 |
Name of the Post
The Services/Posts to which the recruitment is to be made and the approximate numbers of vacancies to be filled are as follows:
Assistant Divisional Medical Officer (Railways): 600 Posts

Assistant Medical Officer (Indian Ordnance Factories Health Services): 46 Posts

Junior Scale Posts (Central Health Services): 250 Posts

General Duty Medical Officer Gr-II in East Delhi Municipal Corporation, North Delhi Municipal Corporation and South Delhi Municipal Corporation: 97 Posts

General Duty Medical Officer in New Delhi Municipal Council: 16 Posts
Total No. of Posts: 1009 Vacancies
Dowanload Admit Card : 24/07/2017 to 13/08/2017