IFS Exam
INDIAN FOREST SEREVICE EXAM
Test Level-:

National Level
Eligibility-: Graduation

Duration-:

2 Hours

Stream-:

Civil Services

Medium-:

Multiple

Examination Mode-:

Offline

Total Questions-:

200
Indian Forest Service is one of the Civil Services of India and belongs to the apex All India Services group. IFS services are placed under various State cadres and joint cadres though they have the mandate to serve both under the State and Central Governments. The main mandate of IFS service is the implementation of the National Forest Policy which aims to ensure environmental stability and maintenance of ecological balance. An IFS officer is largely independent of district administration and exercises administrative, judicial and financial powers in their own domain. All top positions in state forest department are held by IFS officers.
Eligibility Criteria



Nationality:
A candidate must be
(a) a citizen of India, or
(b) a subject of Nepal, or
(c) a subject of Bhutan, or
(d) a Tibetan refugee who came over to India before 1st January, 1962 with the intention of permanently settling in India, or
(e) a person of Indian origin who has migrated from Pakistan, Burma, Sri Lanka, East African countries like Kenya, Uganda, the United Republic of Tanzania, Zambia, Malawi, Zaire, Ethiopia, and Vietnam with the intention of permanently settling in India.

Candidate belonging to categories (b), (c), (d) and (e) should produce a certificate of eligibility, which has been issued by the Government of India.
Educational Qualification:
Candidate should hold a Bachelor's degree with at least one of the subjects namely, Animal Husbandry & Veterinary Science, Botany, Chemistry, Geology, Mathematics, Physics, Statistics and Zoology or a Bachelor's degree in Agriculture or Forestry or Engineering of a recognised university or equivalent.

Candidates appearing at their degree examination (with prescribed subjects) can also compete. If they qualify on the result of the written part of the examination, they will have to submit the proof of passing the required examination alongwith their detailed application form to be filled in at that stage.
Age

Limit :
Age of a candidate should be minimum 21 years and maximum 30 years on 1st July of the year of examination. While the upper age limit will be relaxable in the following cases:

For Scheduled Caste/ Scheduled Tribe (SC /ST) :

Upto

5 years

Other Backward Classes (OBC): Upto 3 years

State of Jammu & Kashmir (Domiciled during the period from the 1st January 1980 to 31st December 1989: Upto 5 years.

Defence Services personnel: Upto 5 years

Ex-servicemen including Commissioned officers and ECOs/SSCOs who have rendered at least 5 years Military Service as on and have been released: Upto 5 years

ECOs/SSCOs : Upto a maximum of five years.

(Ministry of Defence issues a certificate that they can apply for civil employment and that they will be released on three month's notice on selection from the date of receipt of offer of appointment)

Blind, deaf-mute and Orthopaedically handicapped persons: Upto 10 years.
Cumulative Age relaxation:
SC, ST and the OBC who are also covered under other clauses mentioned above will be eligible to grant cumulative age-relaxation under both the categories.
Number of attempts:
The maximum number of attempts restricted for candidates are as follows:
General Candidates: 6 attempts

Scheduled Caste and Scheduled Tribe Candidates: No restriction

Other Backward Classes: 9 attempts
Appearing for one or more papers of examination will be counted as an attempt at the examination even if the candidate failed to qualify for the selection.

Exam Pattern
The pattern of Civil services examination has been designed to test the academic expertise of a candidate and that candidate's ability to present himself/herself in a systematic and coherent manner. The examination pattern intends to assess the overall intellectual traits and understanding level of the candidates. The UPSC Civil Services Exam is conducted in two stages namely, Prelims and Mains, which are then followed by an interview. Scheme and subjects for the Preliminary and Main Examinations are as follows:
Civil Services (Preliminary) Examination (Objective Type) for the screening & selection of candidates forIndian Forest Service (Main) Examination; and

Indian Forest Service (Main) Examination (Written and Interview) for the selection of candidates against the vacancies identified and reported for the Indian Forest Service Examination.
Scheme and subjects for the Preliminary and Main Examination.
A. PRELIMINARY EXAMINATION:
The Examination shall comprise of two compulsory Papers of 200 marks each.
Note :
Both the question papers will be of the objective type (multiple choice questions).

The General Studies Paper‐II of the Civil Services (Preliminary) Examination will be a qualifying paper with minimum qualifying marks fixed at 33%.

The question papers will be set both in Hindi and English.

Details of the syllabi are indicated in Part A of Section III

Candidates must write the papers in their own hand. In no circumstances will they be allowed the help of a scribe to write the answers for them. However, Low Vision candidates (minimum 40% impairment) will be allowed to write the examination with the help of a scribe.Low Vision candidates will also be allowed an extra time of forty minutes for each paper @ twenty minutes per hour. Each paper will be of two hours duration.
B. MAIN EXAMINATION:
(A) The written examination consisting of the following papers:­
Paper I

General English

300 Marks

Paper II

General Knowledge

300 Marks

Paper III

Any two subjects to be

200 marks

Paper IV

selected from the list of for each

Paper V

the optional subjects set the paper

Paper VI

out in para 2 below. Each subject will have two papers.
(B) Interview for Personality Test (See Part (C) of Section II of this Appendix) of such candidates as may be called by the Commission ‐
Maximum Marks: 300 Marks
2. List of optional subjects:
Agriculture

Agricultural Engineering

Animal Husbandry & Veterinary Science

Botany

Chemistry

Chemical Engineering

Civil Engineering

Forestry

Geology

Mathematics

Mechanical Engineering

Physics

Statistics

Zoology
Provided that the candidates will not be allowed to offer the following combination of subjects:
Agriculture and Agricultural Engg.

Agriculture and Animal Husbandry & Veterinary Science.

Agriculture and ·Forestry.

Chemistry and Chemical Engg.

Mathematics and Statistics.

Of the Engineering subjects viz. Agricultural Engineering, Chemical Engineering, Civil Engineering and Mechanical Engineering‐ not more than one subject;
Important Dates
Date of Notification (Wednesday) : 22.02.2017
Last Date for Receipt of applications : 17.03.2017 (friday)
Date of commencement of Exam : 18.06.2017 (sunday)
Indian Forest Service (Main) Exam : 03.12.2017 (Sunday) 10 Days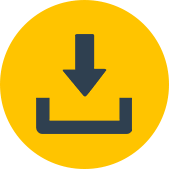 Download
Application Process
Candidates are required to apply online only by using the website http://www.upsc.gov.in/ Brief instructions for filling up the online Application Form have been given in Appendix‐II. Detailed instructions are available on the above-mentioned website.
Books : Indian Forest Service Botany Books Reference List
Cell Biology: De Robertis & Ambrose and Easy or Powar
Genetics: Strickberger or Vir Bala Rastogi
Physiology and Biochemistry: Salisbury and Ross or Fritz and Noggle
Ecology: Vir Bala Rastogi and M.S. Jayaraj and P.D. Singh
Economic Botany: Kochar or Verma
Microbiology: Powars's two books on microbiology are more than enough.
Pathology: Singh's book along with a foreign author
Cryptograms: B.R. Vasista (alage and fungi), P.C. Vashishta (Pteridophytes gymnosperms) Pandey and Trivedi (both volumes)
Embryology: Bhojwani and Bhatnagar
Plant Anatomy: Esau or B.P. Pandey
Taxonomy: Nair along with Datta
Dowanload Main Exam Admit Card : Click Here
Last date Download admit card : 3rd December 2017