CLAT (UG)
Common Law Entrance Test
Test Level-:

National Level
Eligibility-: 12th

Duration-:

2 Hours

Stream-:

Law

Medium-:

English

Examination Mode-:

Online

Total Questions-:

200
CLAT Conduct entrance test for admission 5 Year L.L.B Programme.
Eligibility Criteria for UG Programme in CLAT-2017
Candidates shall be below Twenty (20) Years of age as on 1st July 2017 in case of all Unreserved/NRIs/NRI Sponsored categories candidates.

Candidates shall be below Twenty Two (22) years of age as on 1st July 2017 in case of SC/ST/ OBC/Specially Abled Persons (SAP) category candidates.

As regards minimum percentage of marks in qualifying examination (i.e., 10+2), the candidates must have secured:

Forty five percent (45%) marks in case of candidates belonging to Unreserved /OBC /Specially Abled Persons (SAP) and other categories, and

Forty Percent (40%) marks in case of candidates belonging to SC/ST categories.

Candidates who are appearing in the qualifying examination in March/April 2017 are also eligible for appearing in CLAT-2017 online examination. However, they shall be required to produce an evidence of their passing the qualifying examination at the time of admission, failing which they shall lose their right to be considered for admission.

The result of qualifying examination (i.e., 10+2) shall be submitted by the candidate at the time of admission failing which the candidate shall be ineligible for admission to the Course.

In case of equal marks, the breaking of tie shall be by the following procedure and order as under:

Higher marks in the section of legal aptitude in CLAT-2017 exam.

Higher age.

Computerised draw of lots.
Exam Pattern
Maximum Marks : 200

Duration of CLAT-2017 Exam : 02:00 Hours

Multiple-Choice Questions : 200 questions of one mark each

Subject areas with weightage:

English including Comprehension : 40 Marks

General Knowledge and Current Affairs : 50 Marks

Elementary Mathematics (Numerical Ability) : 20 Marks

Legal Aptitude : 50 Marks 5. Logical Reasoning : 40 Marks

Negative Marking : 0.25 Mark for each wrong answer
IMPORTANT DATES

Starting date for submission of online application form

1st January 2017 (Sunday)

Last date for submission of filled-in online application form

31st March 2017 (Friday)

Download of Admit Cards/Hall Tickets

From 20th April 2017 (Thursday)

Date of CLAT 2017 Online examination for UG

14th May 2017 (Sunday), 3 PM to 5 PM

Result Declaered
29/05/2017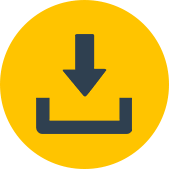 Download
Eligible Candidates Can Apply Online through the website : https://cdn.digialm.com/EForms/configuredHtml/1049/51347/Registration.html
The candidates can do most of their interactions with CLAT through the CAPS interface provided at CLAT-2017 website. Through CAPS, a candidate can register and apply for CLAT- 2017 examination, check the status of the application, download the admit card, know the result and they can also download the result and score card.
An online interface is provided for applicant's interaction with the CLAT Office. With this interface, an applicant can -
Make Registration using "Register Yourself".

Fill the online application form.

Upload photograph and signature and other documents, if any, in the appropriate place • Pay the application fee by ONLINE mode only (Net Banking/Credit Card/Debit Card etc.).

Download Admit Card.

Download previous year question papers. (After the payment of requisite fee of Rs 400/-).

View Marks and CLAT Rank.
The login to this interface is through your Registered ID and Password. The Candidates are advised to keep this information safe and not disclose it to anyone. Information/Document Requirements before filling online Application Form Before registering and logging in,the candidate is advised to keep the following information/documents ready:
Personal information (Name, E-mail address, Mobile number, Date of Birth)

Address for communication (including PIN Code)

Essential Qualification details (Percentage of Marks/CGPA of Boards/ College/ University information)

Programme in which the candidate wishes to appear (UG Course or PG Course)

Three choices of CLAT examination cities

Front facing Passport size clear photograph of the Candidate with clear lenses (3.5 cms x 4.5 cms) [JPG Format, size not more than 100 KB].

Signature of candidate [JPG Format, size not more than 100 KB]

Scanned copy of SAP Certificatein PDF/JPG/JPEG format only (if applicable)
Payment of the Application Fee
| | |
| --- | --- |
| Category | Application Fee* |
| SC/ST Category | 3,500/- |
| Unreserved/SAP/OBC/ any other category | 4,000/- |
Syllabus
1. English including comprehension:
The English section will test the candidates' proficiency in English based on comprehension passages and grammar. In the comprehension section, candidates will be questioned on their understanding of the passage and its central theme, meanings of words used therein, etc. The grammar section requires correction of incorrect grammatical sentences, filling of blanks in sentences with appropriate words, etc.
2. General Knowledge and Current Affairs:
The General knowledge will be tested on the general awareness including static general knowledge. Questions on current affairs will test candidates on their knowledge of national and international current affairs.
3. Mathematics:
This section will test candidate's knowledge on elementary mathematics, i.e., maths taught up to 10th Class/standard.
4. Legal Aptitude:
This section will test candidate's interest towards study of law, research aptitude and problem-solving ability. Questions may include legal propositions (described in the paper), and a set of facts to which the said proposition has to be applied. Some propositions may not be "true" in the real sense, candidates will have to assume the "truth" of these propositions and answer the questions accordingly.
5. Logical Reasoning:
The purpose of the logical reasoning section is to test the candidate's ability to identify patterns, logical links and rectify illogical arguments. It may include a variety of logical reasoning questions such as syllogisms, logical sequences, analogies, etc. However, visual reasoning will not be tested.
Download
Mathematics:
Quantitative Aptitude by R S Aggarwal

Arihant's Fast Track Objective Arithmetic

Magical Book On Quicker Maths

Class Notes by Rakesh Yadav
Legal Aptitude:
Legal Aptitude for the CLAT and other Law Entrance Examinations

Legal Aptitude (CLAT) by RK Gupta
English:
Objective General English by S P Bakshi (Arihant)

Quick Learning Objective General English by RS Aggarwal

High School English Grammar and Composition by Wren and Martin
Reasoning:
Verbal and Nonverbal Reasoning by R S Aggarwal

Analytical Reasoning by M K Pandey
General Awareness:
Manorama Yearbook 2017

General Knowledge 2017 by Arihent
CLAT 2017 preparation tips and tricks
Choose the best materials and books for the CLAT exam.

Download the syllabus and prepare the mentioned chapter for CLAT 2017.

Before starting the study you have to prepare the study plan for your convenience.

Many online sites offer conduct the free CLAT mock tests that are very useful for the CLAT 2017.

Daily practice the question banks, aptitude questions, and other important materials that are anytime available at online.

Daily read the news papers and read the current affairs that are important for CLAT 2017.

Some online tutorials offer the videos, notes, important question and answers for their students.

Use these sources and prepare your CLAT 2017 exam successfully.
NLUs

Category

GEN

OBC

SC

ST

NLSIU, Bangalore

145.2

132.6

102.4

99.1

NALSAR-Hyderabad

142.9

133.6

104.67

98.12

WBNUJS-Kolkata

136.56

104.6

86

71.23

NLIU-Bhopal

134.23

104.6

89

76

NLU-Jodhpur

131.88

104.6

81.23

83.77

GNLU-Gandhinagar

125

11.23

73

64

HNLU-Raipur

122.05

109.11

80

62

RMLNLU-Lucknow

120.11

103

81

61

RHNLU-Patiala

115.29

101.77

68

57

NUALS-Kochi

119

103

62

55

CNLU-Patna

115.29

101.77

68

57

NLU-Odisha

121

104

66

59

NUSRL-Ranchi

117

102

70

61

NLUJA- Assam

114

99

69

50

TNNLS-Tamilnadu

116

102

67

53

DSNLU-Visakhapatnam

119

104

62

51.11

NLU – Mumbai

127

111.23

78.23

59.76