RPF
RPF Sub-Inspectors/Constables Exam
Test Level-:

National Level
Eligibility-: Graduation

Duration-:

2 Hours

Stream-:

Civil Services

Medium-:

Multiple

Examination Mode-:

Offline

Total Questions-:

100
RPF Sub-Inspectors / Constables Exam acronym as RPF (Railway Protection Force) exam is conducted every year by the different Railway Recruitment Boards (RRB) situated across the country for the recruitment of unmarried Indian male eligible candidates for the posts of Sub-Inspectors and Constables Sub- Inspector in the Executive Branch and Fire Service Branch. Due to its National level approach this test is taken by most of the eligible aspirants on the priority basis.
RPF Sub-Inspectors/Constables Exam Eligibility
Educational Qualification
Educational qualification varies for the various posts in the RPF as given below:
For Executive Branch
Bachelor's Degree or equivalent from a recognized University is the requisite qualification.
For Fire Service Branch
The candidate must have passed Intermediate/Higher Secondary (10+2) with Science and Sub. Officers Course or its equivalent Diploma in Science or Fire Fighting
For Constables
High School or equivalent
Age
The aspirant should be between 20 and 25 years for Sub-Inspectors.

For the post of constable the candidate should be 18 to 25 years for Constables.

Relaxation of upper age limit is as per rules.
Physical Requirements for RPF Sub Inspectors / Constables
Height Minimum: 165 cms (160 cms for SC/150cms for ST/165 for Ex-S)

Height Minimum for Females: 157 cms for General/SC/ST/OBC

Chest Minimum: 80 cms (76.2 cms for SC/ST) with expansion of 5 Cms

Weight Minimum: 50 kg for SC and 48 kg for ST.
Note: Height of Gorkhas, Garhwalis, Kumaonese, etc., shall not be less than 160 cms (155 cms for females).
Exam Pattern
Sub-Inspectors in Executive Branch and Fire Service Branch
For Sub-Inspectors in Executive Branch and Fire Service Branch, the exam pattern comprises of three stages of selection process:
Stage I - Physical Fitness

Stage II - Preliminary Efficiency Test

Stage III - Written Test
Candidates who fulfill the prescribed standards of height and chest are eligible to appear in the Preliminary test. Those who qualify the Preliminary Efficiency test will have to appear in the written test.
The Preliminary Efficiency Test (PET) and Written Tests will be held at the Examination Centres of the Zonal Railways.

For Constables
Stage I - Physical Efficiency Test

Stage II - Written Test

Stage III - Viva voce/Interview
Those candidates who qualify the Physical Efficiency Test have to undertake the written test comprising of General Knowledge and Current Affairs, IQ and Essay. Candidates who qualify will be called for Viva voce or interview.

After going through the selection process the successful candidates are subject to medical examination. They must possess normal vision without glasses. Candidates having flat feet knock knee, squint eye or any other bodily defect shall not be eligible for appointment.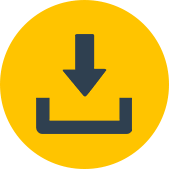 Download
How to Apply:
Application can be prepared on A4 size paper according to the given format. The following documents should be enclosed with the Application.

Recent 3 nos. passport size photo (one self-signed and pasted on form and other two copies should be enclosed with form after writing self name and address on the reverse side)

3 nos. self addressed envelope (28cm X 12cm), each bearing postal stamp of Rs. 5

Copy of Madhyamik certificate for proof of Age (should be attested)

Attested copy of Graduation Certificate, Caste Certificate (for SC/ST and OBC)

Declaration for OBC candidates in the prescribed format

Attested copy of Discharge certificate in case of Ex-Serviceman

Attested copy of Domicile Certificate—for Sikkimesse, Gorkhas and North Eastern States' candidates

Crossed Indian Postal Order or Bank Draft of Rs. 150 (Not required for SC/ST, Minority Community, Economically Backward class and Female candidates) should be made in favour of: Financial Adviser and Chief Accounts Officer, South Eastern Railway, Garden Reach, Kolkata (W.B.) and Payable at: Kolkata. Candidates should write his/her name and address on the back side of the Draft/Postal Order.
For English SP Bakshi

For Maths RS Aggarwal & Rajesh Verma

For Reasoning RS Aggarwal

For GK & Static The Lucent & Arihant

For General Studies NCERT Books

For Curent Affairs the Hindu & Indian Express