I.A.F. Exam
I.A.F. Airman (Education Instructors Trade) Exam
Test Level-:

National Level
Eligibility-: Graduation

Duration-:

1 Hours

Stream-:

Civil Services

Medium-:

Multiple

Examination Mode-:

Offline

Total Questions-:

100
I.A.F. Airman (Education Instructors Trade) Exam is conducted twice in a year generally in the month of April /May and August/September on national basis to admit young candidates in IAF as Education Branch as Instructors. Due to its National level approach this test is taken by most of the defence services aspirants on the priority basis.
I.A.F. Airman (Education Instructors Trade) Exam Eligibility
Educational Qualification
A candidate should have passed B.A.(English/Physics/Computer Science with 50% marks and B.Ed. (or)

M.A.(English) / M.Sc. (Mathematics / Physics / Computer Science) with minimum of IInd class.
Age
Aspiring candidate should be between 20 to 25 years for the candidates having B.A./ B.Sc . with B.Ed as the qualification & 20 to 28 years for the candidtes having M.A./M.Sc. as the qualification.
Nationality
A candidates must either be :
a citizen of India , or

a subject of Bhutan, or

a subject of Nepal, or

a Tibetan refugee who came over to India before the 1st January, 1962 with the intention of permanently setting in India, or

a person of India origin who has migrated from Pakistan , Burma, Sri Lanka and East African Countries of Kenya, Ethiopia and Vietnam with the intention of permanemtly settling in India.
Certificate of eligibility will not, however be necessary in the case of candidates who are Gorkha subjects of Nepal.
Marital Status
Unmarried Indian citizens are eligible.
Physical Standard
Minimum Height : 152.5cm

Chest Requirements:

Minimum expanded chest be 75 cm

Minimum range of expansion 5 cm

Vision Acuity: At least 6/12 in each eye without glasses or6/6 in better eye and 6/36 in worse eye with gkasses.

Generally free from all communicable diseases.

No cardiovasular, surgical deformities or active infection of the ears.

No history of fits or psychiatric ailment.
Selection Process:
Candidates are selected based on written test, Physical Fitness Test, interview, medical standards.
IAF Educational Instructor Exam Tentative Dates
IAF Airman Exams is generally held in the months of January to June and from July to December.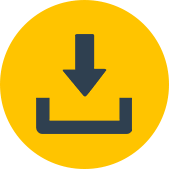 Download
This I.A.F. Exam consists of the foolowing two sections
English :
Comprehension, transformation of simple sentence, punctuation, tenses and parts of speech.
Intelligence and General knowledge :
Who's Who, Sports, Entertainment, India History and Geography, Discoveries and Invention. Elementary knowledge of Computers.
Book Reference are:
For English S.P. Bakshi and Wren and Martin

For Current Affairs The Hindu and Indian Express

For Eassy Writing 151 Essay Book