OMET
Overseas Medical Entrance Test
Test Level-:

State Level
Eligibility-: 12th

Duration-:

3 Hours

Stream-:

Medical

Medium-:

English

Examination Mode-:

Online

Total Questions-:

200
It gives us enormous pleasure to introduce the universities abroad that are conducting and are authorized to conduct the M.B.B.S (Bachelors program in Clinical Medicine) program in the English language.
All of the universities listed here shall be participating in the Overseas Medical Admission Test conducted by Saraswati Online.Com India Limited.
Exam Pattern
Subjects
Marks
Total Marks
Time allotted
Physics
60
200
180 min
Chemistry
60
Biology
60
English
20
Language of the Question Papers: Question paper shall be in English only.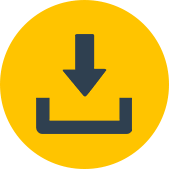 Download
Application Process
Eligible candidate can apply through website http://omat.in
The final test scores of the candidates shall be put up on the website against their Admit Card number.
The percentile secured by the candidate shall also be displayed.
The percentile score is calculated as the number of people who got less than or equal to you / number of people who appeared on the test X 100.
e.g., If 10 people appeared for the test and 5 people got less than or equal to you then the scores will read as 5/10 x100 = 50 percentile.
This is a scoring pattern used to measure relative competence. Hence it will indicate how well you scored compared to others but will not indicate how high you scored in any particular subject.
The test results and the OMR sheets will be made available to the colleges enlisted with OMAT who shall then be free to send offer letters to the applicants as per their eligibility norms.
If a candidate receives more than one offer letter , he / she is free to choose any one of the colleges offering him/her a position.
Application Fee
An application fee of Rs.2000/- shall be made in the presribed format and is payable by Demand Draft / Bankers Cheque, payable at Bangalore in the name of "Saraswati Online.Com India Ltd - A/C OMAT."
You are required to send the Demand draft to the below address by registered post. At the back of the draft please write your Name & Application number clearly before you send it.
To Saraswati Online.Com India Ltd
102, 1st Floor, Soundarya Paramount,
83/87, 5th Cross, Malleshwaram,
Bangalore - 560003. Karnataka
Admission Card can be downloaded by logging in to OMAT website using your user name and password.
Syllabus
The questions for the exam shall be based on the Higher Secondary or equivalent board syllabus.
Physics

Chemistry

Biology (Botany & Zoology)

English