BVP CET
Bharati Vidyapeeth University Combined Entrance Exam
Test Level-:

National Level
Eligibility-: Graduation

Duration-:

3 Hours

Stream-:

Architecture

Medium-:

English

Examination Mode-:

Offline

Total Questions-:

100
BVP CET Conduct Entrance test for admission to 2year M.Arch Programme.
ADMISSION PROCEDURE AND RULES FOR ADMISSION
Students will be admitted to M.Arch. (Sustainable Architecture) on merit obtained in All India Level Entrance Test (ET-M.Arch 2017)

Entrance Test will be conducted on date and time as mentioned in calender of events in brochure at exam centres in cities of Pune, Navi Mumbai and New Delhi on addresses given in this brochure.

There will be one question paper of 100 marks. It will be set in English and will contain 100 multiple choice objective type questions to be answered in 3 hours duration.

The questions will be based on the B.Arch. curriculum prescribed by C.O.A., New Delhi. The general syllabus is mentioned below -

Architectural Design, Theory & Principles of Design, Architectural Graphics

Building technology, Materials of construction, Surveying and Levelling, Theory of Structures.

History of Architecture and Human Settlement, Town Design and Planning, Contemporary Architecture, Modern trends in Architecture.

Climatology, Energy conservation, Sustainable Architecture, Landscape Architecture, Vernacular Architecture.

Building Services, Water supply and Sanitation, Electrification, HVAC, Fire fighting, Acoustic.

Professional Practice, Estimation and Quantity Surveying, Specification Writing, Valuation.

Computer Application - Autocad.

Candidates who are likely to appear or who have appeared for the qualifying examination, i.e., B-Arch or equivalent from an institute recognised by Council of Architecture, New Delhi but whose results have not been declared will also be considered eligible to appear for (ET-M.Arch 2017). However, their admissions will be confirmed subject to the final year result. If candidate fails to fulfill the relevant eligibility requirements as mentioned above he/she will not be considered eligible for admission to the respective M.Arch. course even if he/she is placed in the merit list of the ET-M.Arch 2017. The candidates are advised not to submit their application forms for appearing for ET-M.Arch 2017 if they do not fulfill any or all of the relevant eligibility requirements.
Schedule of Counseling
The candidates in the merit list, prepared separately for each course, on the basis of marks obtained by the candidates in the ET-M.Arch 2017 will be called in as per their ranks for counseling and on the spot admission to the course as per the following schedule.
| Category | Candidates called Category Total (per year) for Counseling | Date | Time |
| --- | --- | --- | --- |
| Regular Merit | Merit No. 1 to 40 | 17th July 2017 | 10 a.m. to 2.pm |
| Foreign/NRI/PIO/OCI/ Institutional Quota Merit | Merit No. 1 to 5 | 17th July 2017 | 2 pm to 4 pm |
LIST OF DOCUMENTS REQUIRED WHILE REPORTING FOR COUNSELLING
At the time of counselling, you are required to produce the following documents in original, failure to do so will result in instantaneous cancellation of your claim for admission.
You are also required to submit two photos of the candidate in addition to the one fixed on the form.

You are also required to submit two attested photocopies, arranged in order, of each of the following.
Your letter for Counselling

Statement of marks of final year B.Arch. examinations.

Statement of marks of all earlier years.

Passing Certificate of B.Arch. Course.

Statement of marks of GATE Examination.

Medical fitness certificate

Statement of marks of 10 + 2 examination

Migration Certificate

Caste Certificate (For SC/ST candidates only)

Caste validity certificate issued by competent authority (For SC/ST candidates only)

Transfer Certificate (Leaving Certificate)

Recommendation letter from the institution.

L.C. from last institute of Graduation.

GAP Certificate (Where applicable)

An affidavit in the format given in Annexure III signed by the candidate and counter signed by the parent / guardian.

D.D. of Entire Fees in favour of "THE REGISTRAR, BHARATI VIDYAPEETH DEEMED UNIVERSITY" Payable at Pune.
Important Dates
Last date for submitting the completed application form : 30th June 2017 up to 5.00 p.m
Date and time of ET(M.Arch.) : 2nd July 2017 From 11.00 to 14.00 hrs.
Declaration of results : 10th July 2017 at 5.00 p.m.
Counselling and on the spot Admission Schedule : 17th July 2017
Classes will commence on : 24th July 2017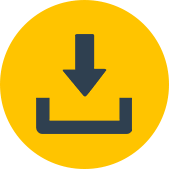 Download
Application Procedure
A candidate desirous of appearing for the ET- MARCH- 2017entrance test is required to complete the prescribed application form and submit to the University along with entrance test fee of Rs. 1,450/- (Entrance test fee is non refundable)
Online submission of Application form:
The application form is available online at
The candidates should strictly follow the instructions given in the website while filling up the application form online, and must read the instructions carefully before filling up the online application form. Instructions are mentioned at 'Registration Guide' menu which is available on website. Before filling up the application form online, candidates should:
Create their login credential

Have a scanned image of their recent passport size photograph(Refer to guidelines mentioned on the website)

Have a scanned image of their signature, ready before filling up the online application form.

Read the procedure and guidelines for online payments of test fee which is to be made through Credit Card / Debit Card / Internet Banking. (Refer to guidelines, terms and conditions for using online payment mentioned on the website)
The candidate may then proceed to fill the form and submit the completed application form. The candidate should take a print of payment receipt and completed application form for reference and as a record.
Candidates should submit the completed online application form on or before the last date mentioned in the website.
For any queries related to Online Registration, contact CET Office, Bharati Vidyapeeth Deemed University, Bharati Vidyapeeth Bhavan, 2nd Floor, Common Entrance Test Cell, Director, CET Online Department, L.B.S. Marg, Pune-411030. HelpLine No.(Phone No)- 020-24407163 Email Id:bvucetonline@gmail.com
Submission of Application form in person / by post / by Courier:
In case, candidates are not able to fill form online, the application forms are available in person at designated centers as mentioned in this brochure and at the CET Office, Bharati Vidyapeeth Deemed University, Bharati Vidyapeeth Bhavan, 2nd Floor, Common Entrance Test Cell, L.B.S. Marg, Pune-411030. Phone No. :020-24407131/132/133 FaxNo.: 020-24329675
The Completed application form along with payment of entrance test fee is to be submitted to the "CET Office, Bharati Vidyapeeth Deemed University, Bharati Vidyapeeth Bhavan,2nd Floor, Common Entrance Test Cell, L.B.S. Marg, Pune 411030 " either in person or through Post / Courier.
The entrance test fee may be paid in cash or through bank draft on any nationalized Bank or any branch of Bharati Sahakari Bank Ltd. drawn in favour of "The Registrar, Bharati Vidyapeeth Deemed University, Pune ", payable at Pune
If payment is done through cash, the candidate has to fill up bank challan (available at the Common Entrance Test Cell) and deposit the filled up challan and test fee to the Bharati Sahakari Bank main branch on the working days of the bank. A copy of the challan along with the completed application form should be submitted to the Common Entrance Test Cell after which an acknowledgement receipt will be provided to the candidate
The last date of submission of application form will be 30th June 2017 before 5:00 pm.
An incomplete application form or an application form which is not accompanied by necessary payment, will not be entertained and processed.
The University will not be responsible for any delay or loss of application / admission card/counselling letter/any communication in transit. Such delay will not be condoned.
SYLLABUS:
The syllabus focuses on the four building environments namely : Thermal, Luminous, Acoustics and Aqueous. In order to equip students with sustainable architectural practices they are introduced to various areas in the field such as energy management, evaluation criteria for green buildings, environmental laws and research methods along with design responses to each environment in detail. Internship, site visits and workshops are introduced in the syllabus to gain practical knowledge in the field.
Broad areas of study
Sustainable Building Design Principles

Sustainable Material and Technology

Climate Responsive Architecture

Energy Management

Energy Systems and Efficiency

Energy Efficient Building Design

Energy Audit

Environmental Impact assessment

Evaluation Criteria for Green Buildings

Environmental Laws and Legislation

Research Methodology

Sustainable Settlement Planning.
HIGHLIGHTS
CENTRE FOR ENERGY CONSERVATION STUDIES :
Its main goal is to enable designers to provide energy efficient, climate responsive, user friendly & cost effective design solutions, using scientific methods to assess quantitatively the qualitative performance of materials, systems and resources.
The CECS unit has conducted workshops / seminars on "Solar Efficient Building Design", Thermal and Luminous Environment, Analysis Techniques, Design Strategies and Evaluation Procedures, for Professionals and Teaching faculties in Mumbai, Pune, Nagpur and Amravati.
CLIMATOLOGICAL LABORATORY :
Comprising latest instruments for measuring climate variables such as, Pyranometer anemometer DB and WB thermometers, wind wane and speedindicators, rainguage, luxmeter and sound meter.
FIELD EXPERIENCE:
On site experience, Industrial interaction, Seminars and Workshops are organised for the students by the institute.

On Site Experience of Construction Techniques and Exposure to handling of various building materials are given to the students in the college Construction Yard & actual Site Visits.

Lectures of Technical Experts from various Building / Industrial Groups are arranged for students so as to upgrade their knowledge of Current Market Trends.
FACILITIES :
Well equipped library, well appointed laboratory, highly experienced Resource persons, furnished class rooms, Studios, Computer labs, and other laboratories.
Seat Allocation
Total No. of Seats :

20
N.B.
Foreign / NRI / PIO / OCI / Institutional Quota Merit Seats :
Out of the sanctioned intake, 15% seats are reserved for Foreign / NRI / PIO / OCI / Institutional Quota Merit Category. Candidates desirious of getting admission under this category will have to apply to The Registrar Bharati Vidyapeeth Deemed University, Pune. The seats remaining vacant after allotment to Foreign / NRI / PIO / OCI Merit category will be allotted to Indian students in Institutional Quota Merit Category. The last Date for submission of the form for this Category is 30th June 2017before 5.00 p.m.