BITSAT(Medical)
Birla Institute of Technology and Science Exam
Test Level-:

National Level
Eligibility-: 12th

Duration-:

3 Hours

Stream-:

Medical

Medium-:

English

Examination Mode-:

Online

Total Questions-:

150
Result : Click Here
The Birla Institute of Technology and Science (BITS) Pilani is an all India Institution declared as Deemed to be University under Section 3 of the UGC Act. Admissions to all the Integrated First Degree programmes of BITS, Pilani, at Pilani campus, Goa campus, and Hyderabad Campus for the academic year 2017-18 will be made on the basis of a Computer based Online Test conducted by BITS, Pilani. This test will be referred to as 'BITS Admission Test – 2017', in short as BITSAT-2017 hereafter in this document.
Integrated First degree programmes to which admissions will be made on the basis of BITSAT-2017:
BITS, Pilani – Pilani Campus / BITS, Pilani – K. K. Birla Goa Campus / BITS, Pilani – Hyderabad Campus:
B.Pharm.
Eligibility For admission to B.Pharm.:
Candidates should have passed the 12th examination of 10+2 system from a recognized Central or State board or its equivalent with Physics, Chemistry, and Biology and adequate proficiency in English. However candidates with PCM may also apply for Pharmacy program.
Important dates and deadlines:
Deadline to apply for BITSAT-2017 : 6th March 2017 (5.00pm)
Revision/editing in the application form by candidates : 7th – 10th March 2017
Test center allotment and announcement to candidates : 15th March 2017
Candidates to reserve Test date and slot : 20th March – 5th April 2017
Candidates to download the Hall tickets with instructions : 15th April – 10th May 2017
BITSAT Online tests : 16th May – 30th May 2017
Apply for admission with 12th marks and Preferences : 20th May 2017 – 30th June 2017
Admit List and Wait List announcement : 1st July 2017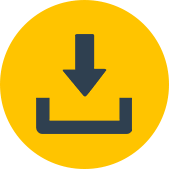 Download
How to apply for writing BITSAT-2017?
Interested candidates should register their names for BITSAT-2017 by applying in the prescribed application form online. Complete the application form online at http://www.bitsadmission.com and pay the prescribed fees. Also take the printout of the filled-in form for your future reference. The prescribed fee for BITSAT-2017 is Rs. 2750/- (two thousand seven hundred fifty) for male candidates and Rs. 2250/- (two thousand two hundred fifty) for female candidates.
If a candidate chooses Dubai as a test center the application fee for both male and female candidates will be same and will be US $60 (or Indian Rs. 4000/-). Details for payment of fees are available at the admission website while applying online.
Deadline to apply for BITSAT-2017 online along with the fee payment is 5.00pm on 6 th March 2017 (Monday).
Those who register for the test and reserve test dates have to download the 'Hall ticket', alongwith instructions, from BITS admission website as per the schedule given earlier. The tests will be conducted during 16 th May – 30th May 2017.
Syllabus:
The BITSAT-2017 test will be conducted on the basis of NCERT syllabus for 11th and 12th class. The detailed syllabus is given in the Annexure. Candidates may refer to the NCERT textbooks for the contents. A sample test demonstrating the features of BITSAT-2017 will be made available to the registered candidates at the BITS admission website on which he/she can practice as many times as desired.
Download



Best BITSAT Books



| Serial No | Books | Author |
| --- | --- | --- |
| 1 | A Complete Success Package for Online BITSAT 2016 (With CD) : Comprehensive Coverage of NCERT Syllabus for Classes 11 and 12 (English) 4th Edition | Arihant Publication |
| 2 | BITSAT Explorer 2016 (With CD) (English) | MTG Editorial Board |
| 3 | BITSAT English Proficiency & Logical Reasoning PB (English) | Disha Experts |
| 4 | The Pearson Complete Guide to the BITSAT (English) | One Learn Education |
| 5 | Comprehensive Guide to BITSAT Online Test – with Mosk Test CD (English) | Disha Experts |
| 6 | 12 Practice Papers BITSAT 2016 PB 8th Edition | G K P |
| 7 | BITSAT (Class XI) In English with CD | - |
Cut-off BITSAT scores (Ist Semester 2016-17)
The cut-off BITSAT scores after last iteration for admissions to I Semester 2016-17 to different programmes at Pilani, Goa and Hyderabad campuses are given below. This is given here for information on the request of many candidates. Candidates should note that the cut-off scores vary from year to year.
| | |
| --- | --- |
| Degree programme at Pilani Campus | Cut-off BITSAT-2016 score |
| B.Pharm. | 240 |
| | |
| --- | --- |
| Degree programme at Hyderabad Campus | Cut-off BITSAT-2016 score |
| B.Pharm | 224 |
Candidates to download the Hall tickets with instructions : 15th April – 10th May 2017