JADC
JOIN ARMY DENTAL CORPS as SHORT SERVICE COMMISSIONED OFFICER
Test Level-:

National Level
Eligibility-: Graduation

Duration-:

Stream-:

Defence

Medium-:

Select Med

Examination Mode-:

Select Mode
Applications are invited from Indian citizens both male and female, who have passed their final BDS examination & completed a compulsory rotatory internship, for grant of Short Service Commission (SSC) in the Army Dental Corps.
VACANCIES
A total of 56 (Fifty-Six) vacancies is available for the grant of SSC to desirous civilian Dental Surgeons.
ELIGIBILITY CRITERIA
Eligibility of candidates will be the responsibility of the candidate themselves as per the criteria mentioned in the Information Brochure. He / She should check his /her eligibility before participating in the commissioning process.
The following eligibility criteria shall be applicable: -
Qualification: Short Service Commission in Army Dental Corps is open to candidates possessing requisite qualifications, BDS/MDS from a College/University recognized by the Dental Council of India (DCI) for the respective batch/year and who have registered themselves as Registered Dental Practitioners with any State Dental Council. Candidates should have secured a mandatory min of 55%marks in final year BDS* (aggregate of all subjects).

The candidate must be a citizen of India.

Candidates should have completed a year compulsory rotatory internship by 31 Mar 2017. No condonation of internship of one-year period shall be accepted except:

Students of the batch admitted during the academic session 2007-2008 & have completed four & a half year BDS course along with 06 months' compulsory rotatory internship and

Students admitted during the academic session 2006-2007 at Rajah Muthiah Dental College, Annamalai University & have completed 05 yrs. BDS Course without an internship.
Age Limit:
Maximum permissible age for SSC will be 45 years as on 31 Dec 2017.
SELECTION PROCEDURE
Selection procedure shall be as follows:
Screening for Calling for Interview:
Candidates for interview are shortlisted on the basis of the marks scored in the National Eligibility-cum- Entrance Test, NEET (MDS)-2017 conducted by National Board of Examinations (NBE), New Delhi, under the aegis of Ministry of Health & Family Welfare. The list formulated will be utilized for screening of candidates in the ratio of 1:10 to be called for interview, i.e. for each advertised vacancy ten candidates will be called for interview
Interview:
Shortlisted candidates will be called to appear for interview before a duly constituted Selection Board, at New Delhi to assess their suitability & merit for grant of Short Service Commission (SSC) in Army Dental Corps. The final merit list for Grant of SSC for all candidates who have appeared for the interview will be based on the performance in the interview alone. The candidates who qualify in the interview will be subjected to Medical Examination.
Medical Examination:
All the candidates who are provisionally placed on the merit list will have to undergo a detailed medical examination for ascertaining their medical fitness. The decision of the Medical Board will be final.
PHYSICAL & MEDICAL STANDARDS
Medical Examination is a mandatory requirement for all candidates. Every candidate on being qualified, in the interview will have to undergo a Medical Examination by a duly constituted Medical Board of AFMS for ascertaining their medical fitness as per laid down standards for commissioning. For reference of the candidates, the general guidelines/parameters for medical fitness are available at http://www.indianarmy.nic.in. Only those candidates, as declared medically fit will be eligible for grant of Short Service Commission (SSC) in the Army Dental Corps. In the event of a candidate/ candidates being declared medically unfit by the Special Medical Board (SMB), the President of the Special Medical Board will intimate the same & the procedure for requesting for Appeal Medical Board (AMB) to the candidate/candidates. Unfit candidates should report for AMB within a maximum period of 42 days from the day of the SMB. Candidates are advised in their own interest to appear for AMB well in time and should not wait for the last day given by the SMB. The Candidates are advised to note that this office has no role in Appeal Medical Boards (AMB) and the procedure as advised by the medical authorities is strictly adhered to. Candidates declared UNFIT by the AMB will be intimated by the President, Appeal Medical Board about the procedure to challenge the findings of AMB. Candidates are intimated that the Review Medical Board (RMB) will be granted at the discretion of the DGAFMS based on the merit of the case & that RMB is not a matter of right. Candidates will be considered Medically Fit only on receipt of approved medical documents. Pregnancy, if detected at any stage, after selection at interview or during pre-commission Medical Examination will render the candidate as unfit & hence debar the candidate from grant of commission.
Important Dates
Availability of Information Brochure on the website : 17 Apr 2017.
Last Day of submission of applications (Duly Completed) : 15 May 2017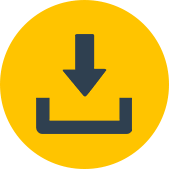 Download
Application Process
Interested candidates should apply https://www.indianarmy.nic.in as per the attached application format only. Applications complete in all respects, along with Application Processing Fee (APF) should be dispatched through Registered/Speed Post only to: -
Director General Armed Forces Medical Services
(DGAFMS/DENTAL-2), Room No 25,
L-Block, Ministry of Defence,
New Delhi – 110001
APPLICATION PROCESSING FEE
Candidates are required to enclose a non-refundable Demand Draft of any Nationalized Bank only for Rs. 200/- (Rupees Two Hundred only) payable at New Delhi in favour of "Director General Armed Forces Medical Services (APF Fund) / DGAFMS (APF Fund)" along with the application. It is to be ensured that the Demand Draft bears the name, contact No & address of the candidate at the back of the demand draft & the date of issue should be after the publication of this advertisement.
Incomplete application or applications not in accordance with instructions shall not be considered and are liable to be rejected. The Application Processing fee is nonrefundable.