Stenographer Grade III Posts
High Court of Chandigarh (Punjab Haryana High Court ) - Stenographer Grade III Posts
Test Level-:

National Level
Eligibility-: Graduation

Duration-:

Medium-:

English

Examination Mode-:

Online
Society for Centralized Recruitment of Staff in Subordinate Courts under High Court of Punjab and Haryana (S.S.S.C.) on behalf of the District and Sessions Judges of the State of Punjab invites online applications from eligible candidates only at http://www.sssc.gov.in for filling up vacant posts of Stenographer Grade-III (Pay Scale of Rs. 5910-20200 + Rs. 2800/- Grade Pay) in the Subordinate Courts of Punjab as per details given below: -
TENTATIVE VACANCY POSITION-STENOGRAPHER GRADE-II

Name of the post

Total Number of vacancies

Gen

SC of Punjab

BC/OBC of Punjab

PHC of Punjab

ESM

Mazhbi Sikh/Balmiki

Other SC

Gen

SC

BC/OBC

STENOGRAPHER GRADE-III

229

51

43

38

22

20

36

11

8
Note:- The number of vacancies may be increased or decreased without any notice, depending upon the number of vacancies as on date of preparation of merit list & posting.
The salary, pay and allowances of the selected candidates will be governed as per the latest rules and instructions adopted by Government of Punjab.
The reservation for different categories will be regulated as per the provisions of the Punjab Subordinate Court Establishment (Recruitment and General Conditions of Service) Rules 1997 as amended from time to time. The reservation for the persons with disabilities is applicable as per the Government of Punjab letter Memo No.9/23/2015-3-DC/506, dated 24.06.2015.
AGE: -

Age limit for the post of Stenographer Grade-III category wise, as on 01.01.2017 will be as under: -
Sr. No

Category

Minimum Age Limit

Maximum Age Limit

Remarks

1.
General
18
37
-
2.
SC of Punjab
18
42
-
3.
BC/OBC of Punjab
18
42
-
4.
Ex-servicemen of Punjab
18
Number of years in Military Services rendered + 3 years.
5.
PHC of Punjab
18
Upper age is relaxable for PHC of Punjab Category candidates by 10 years from their original category.
6.
Candidates, who are already in service in Government/Semi/PSU
18
45
In the case of persons already in the employment of the Punjab/Haryana Govt. other State Govt. or the Govt. of India, High Court, other Subordinate Courts & UT. Chandigarh.
7.
Widow, woman legally separated, deserted from husband for more than two years, where a husband has been ordered by the civil or criminal court to pay maintenance to her, whose husband has remarried, wife of serving military personnel, disabled while in military service.
18
40
QUALIFICATION
The applicant should possess a degree of Bachelor of Arts or Bachelor of Science or equivalent thereto from a recognized university and must have proficiency in operation of computers (Word Processing and Spread Sheets).
He/she should have passed matriculation examination with Punjabi as one of the compulsory or elective subject or any other equivalent examination in Punjabi Language, which may be specified by the Government from time to time.
The applicant should fulfill the condition of qualification on the last date of receipt of applications i.e. 21.04.2017 (last date of Registration Step-II).
More details: Click here
Selection Methods:
English Shorthand Test
Computer Proficiency Test
Interview
Important Dates
| | |
| --- | --- |
| Candidate can apply online From | 20.03.2017 |
| Last date/time for Registration Step-I | 18.04.2017 11:59 P.M |
| Last date for receipt of application fee | 20.04.2017 (Within Banking Hours) |
| Last date/time for Registration Step II | 21.04.2017 11:59 P.M. |
| Last date for editing of applications | 21.04.2017 11:59 P.M. |
| Exam Dates | May 2017 |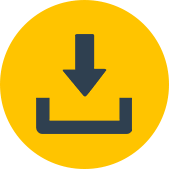 Download
HOW TO APPLY ONLINE
The online registration/filling of application forms by the applicants will consist of two steps.
(i) Registration Step I: Applicant will get his/her Registration ID and password and will print "Cash Deposit Receipt" for deposit of fee in the designated bank (State Bank of India). Thereafter, the applicant shall deposit the requisite fee in any branch of State Bank of India.
(ii) Registration Step II: After completion of Registration Step 1, the applicant shall thereafter fill the remaining particulars i.e. uploading of photograph/signature, qualification and fee payment details in the form, then to "LOCK & SUBMIT" the application form.
The detailed steps for Registration are given below:
(A) Pre-Requisites for Step I: Applicants are required to have a valid personal active E-mail ID as all the information regarding recruitment process will be sent on their recorded E-Mail ID throughout the process.
In case an applicant does not have a valid personal E-mail ID, he/she should create his/her new E- mail ID before applying online and must maintain that E-mail account, throughout the selection process. Applicants must give a valid Mobile number, as all the SMSs during the process will be sent to that number.
Applicants are advised not to change their Mobile number/E-mail ID which they mentioned at the time of Registration. Applicants are also advised not to give mobile number/E-mail ID of unknown person/stranger to avoid any future complication. S.S.S.C. shall not be responsible in any manner for non-delivery of SMS at any stage either due to switching off of the mobile phone or if the same is out of coverage area or is out of order due to some technical fault on the part of the candidate or its service provider. It shall be the responsibility of the candidate to update himself/herself by visiting the website of S.S.S.C. and by checking his/her email Account/SMS regularly for important notifications.
(B) Registration Step I:
i. The applicant can apply through online from anywhere at home, at any place where there is an access to the internet.
ii. Open registration form available on the website www.sssc.gov.in by clicking at the button 'Stenographer Grade-III (Subordinate Courts of Punjab)'.
iii. Fill the registration form with all the required details.
iv. Every successful registration will be allotted a unique Registration ID and Password, which will be intimated to the applicant by way of e-mail on recorded Email ID as well as by SMS on his/her mobile phone. Applicants should ensure that Registration ID and Password have been delivered on a mobile phone as well as on given E-mail ID. In the case of non-receipt of E-mail/SMS within a reasonable time, applicants should contact on technical helpline numbers 9115898394, 8699002541, 8699002542 & 0172-2722012. After getting the Registration ID and Password, the applicant must take a printout of the "Cash Deposit Receipt" in "Landscape orientation". Applicant should also save "Cash Deposit Receipt" as PDF file for future reference.
v. Applicant has to take along this printed "Cash Deposit Receipt" to any Branch of State Bank of India for deposit of fee in cash only. The "Cash Deposit Receipt" will contain the amount of fee to be deposited by the applicant, depending upon his/her category. Applicant approaching the State Bank of India Branch will ask for depositing the fee under screen 8888 (fee type-21). No other mode of payment of fee is admissible.
vi The applicant who completes Registration Step -I, should go to Bank for deposit of fee after 24 hours from the time of completion of Registration Step-I.
vii. After depositing the fee in the Bank, the applicant will get a Unique Transaction No./Journal No. from the Bank, which is required to be updated by the applicant on the website at the time of Registration Step-II. If these details are already shown against the column of Fee Payment details, then he/she need not fill the same.
viii. In case an applicant fails to deposit the requisite fee, his/her application shall stand automatically cancelled/rejected and shall not be considered for further processing.
EXAMINATION FEE (Non-Refundable)
Sr.No.

Category

Amount(in Rupees)

1.

General

1000/-

2.

SC/BC/OBC/ESM of State of Punjab.

250/-

3.

PHC of Punjab.

General

500/-

SC/BC/OBC/ESM

125/-

4.

Reserved Category of other State

1000/-