MPHAET
KNRUHS MASTER OF PUBLIC HEALTH ADMISSIONS ENTRANCE TEST
Test Level-:

State Level
Eligibility-: Graduation

Duration-:

2 Hours

Medium-:

Local Lang

Examination Mode-:

Online
Kaloji Narayana Rao University of Health Sciences (KNRUHS) is a public university in Warangal, Telangana. The university is named after the political activist and renowned poet, Kaloji Narayana Rao. There are several objectives of the university, few of which are:
Medical education standard improvement in the state of telangana.

Upkeeping of uniform curriculum in affiliated colleges.

Regulating state of the art activities in basic and applied research and arriving at health solutions for the betterment of the people of telangana.
The university supports and champions the channeling naturally available resources for preparation of medicines to cure medical ailment. As a result of establishing this university, nearly every discipline of health sciences has been brought under a single roof, namely modern medical science, ancient Indian system of medicine, allied health sciences like dentistry, physiotherapy, nursing and paramedical science. All degrees awarded by the university are recognized by statutory bodies that include MCI, DCI, Central council of Homoeopathy and Indian nursing council. The university focuses on maintaining high education standards by adhering strictly to rules governing each course according to the decisions of various councils.
ELIGIBILITY:
S.No.

Eligibility Status

1

Age

No age bar

2

Sex

Both women and women eligible

3

Educational Qualification

The candidates should have passed at least a Bachelor Degree with at least 50% in any discipline recognized by UGC. Degree awarding institutes must be member of Association of Indian universities. In case of degree acquired through distance education, it should be recognized by Distance Education Council (DEC) alongside above said entities.

Percentage shall be calculated by taking in consideration total marks obtained in 1st, 2nd and 3rd year under 10+2+3 scheme.

Foreign students (apart from those applying Medical/Para medical) for MPH course must submit equivalence certificate from Council of Higher education Andhra Pradesh/ Council of Higher Education Telangana, Association of Indian Universities New Delhi, Ministry of External affairs Government of India, New Delhi .

Foreign candidates of Medical / Para Medical applying for MPH course must submit equivalence certificate by the University of Health Sciences and temporary registration for the Post Graduate training duration from the respective Councils i.e., MCI, DCI, CCIM, CCH,INC etc.

4

Entrance Test (C.Q. AND M.Q. )

Atleast 40% marks (General)

Atleast 30% marks (SC/ST)

5

Physical fitness

Candidates should be medically fit
IMPORTANT DATES
S.No.

Event

Date

1

Issue of notification

20 June 2017

2

Online application availability on www.knruhs.in

From 22 June 2017 (2PM)

to 8 July 2017 (5PM)

3

Last date to submit filled in applications along with enclosures to Department head.

To

The Convener,

PG Admissions Committee,

KNR University of Health Sciences,

Warangal

506007

12 June 2017 (5PM)

4

Display of list of eligible candidates for Entrance test

16 July 2017

5

Online hall ticket issue (www.knruhs.in )

From 18 July 2017(10Am)

To 20 July 2017

6

Date and Time of Computer based entrance test

23 July 2017 (2:30PM to 4PM)

(Reporting time 1:30PM)

7

Entrance Test result announcement

27 July 2017

8

Date of 1st counseling at IIPH, Hyderabad

4 August 2017

9

Date of 2nd counseling (if more vacancies arise)

--

10

Commencement of classes

7 August 2017

11

Closure of admissions

16 August 2017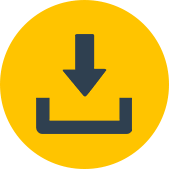 Download
HOW TO APPLY
Online application available on www.knruhs.in from 22 June 2017 (2PM) to 8 July 2017(5PM)

Candidates should fill the application form available on the website with the data required for through internet. The application form can be filled through any computer with internet connection.
Registration:
The candidates have the facility to pay fees through Debit Card/Credit Card or Net Banking.

No refund will be made after making payment.

Date of birth certificate, study certificates from class 9 to Degree and residence certificate (in case degree completed outside Telangana/Andhra Pradesh)

Marks memos from 1st year to final year of degree.

Scanned photos (80kb in size)

Scanned signature

Category certificate (if applicable)

Council Registration certificate (if applicable)

Credit card/Debit card
Payments:
After submitting the form, applicants will be redirected to payment page.

After completing payment, the candidates will get application number and password (DD/MM/YY) to their registered mail id and mobile number. They will be redirected to the application page.

Click on complete your details to complete the application form.

At this point, a printout can be taken out.

Candidates can login again with user ID (application number) and password (DD/MM/YY).
Submitting:
After online payment, candidates will be redirected to applications page where they can click on complete application to complete the application details and submit.

After logging in , applicants can see the details filled by them previously. To continue, candidates need to click on complete application form button on the top right corner of the screen. After doing the same, the main application form will be opened for completing off all the remaining information.

Main application form that houses 3 tabs (General, Qualifications, Marks and declaration) to collect remaining information.

Candidates must click on choose file button and upload photos from the local machine. Only jpg/jpeg formats are allowed, the maximum file size being 80kb.

Similarly click on the signature tab and upload the signature in the exact manner as the photograph.

Click next to fill other details also.

After completing the process, the candidates need to take the print out of the application form. They should also note the barcode application number for future referencing.

Finally, they should paste a recent passport sized photograph in the space provided. They should get the photograph attested from a gazette officer/Principal of college.
Registration fees:
Rs. 4000/- is the registration fee for OC/BC candidates and Rs. 3000/- for SC/ST candidates. Students from other states have to pay Rs. 4000/- as registration fees.

Candidates must sign at the declaration area in the online application printout and also put in the left hand thumb impression at the space provided.

Last date for filled in application form is 12 July 2017 (5PM)

Along with the application form, the applicants should submit attested copies of required certificates to The Convener, PG Admissions Committee, KNR University of Health Science, Telangana.
Hall Tickets:
The candidates may download hall tickets online from 10AM on 18 July 2017 from the website, www.drntruhs.org by entering relevant details.
SYLLABUS
The Computer Based Entrance test will be conducted online for entrance into the MPH course.

The test will be conducted on 23 July 2017 from 2:30PM to 4PM.

Entrance test shall contain 100 MCQ's while the duration will be of 90minutes.

Candidates have to choose one answer from four choices.

Each correct answer will fetch the candidates one mark while there is no negative marking for incorrect responses.
Syllabus:
| | | |
| --- | --- | --- |
| Part A | Subject | No. of questions |
| | Communicable diseases (CD) | 5 |
| | Non-communicable diseases (NCD) | 5 |
| | Maternity and Child Health (MCH) | 5 |
| | Family Planning and Contraception measures | 5 |
| | Primary healthcare | 5 |
| | Family and behavioral Sciences | 5 |
| | Total | 30 |
| | | |
| --- | --- | --- |
| Part B | Subject | No. of questions |
| | General Knowledge | 20 |
| | Basic Statistics | 5 |
| | Epidemiology | 5 |
| | Demography | 5 |
| | Nutrition | 10 |
| | Sanitation and Hygiene | 5 |
| | Environmental Health | 10 |
| | National and International Health agencies | 5 |
| | Population policy | 5 |
| | Total | 70 |
SEAT ALLOCATION
Competent Authority Quota

Management Quota

Foreign Nationals Quota

20 seats

(To be filled by University)

16 seats

(To be filled by the Management)

04 Seats

(To be filled by Management)

Candidates in respect of area (Local and Unreserved) as per Presidential order and GOP 646 dt. 10-07-1979

All candidates in common merit list are eligible

Candidate should submit NOC/Educational VISA from Ministry of External Affairs, Govt. of India, if they are foreign nationals