KRCL
Konkan Railway Corporation Limited - Requirment 2017
Test Level-:

National Level
Eligibility-: Graduation

Duration-:

Medium-:

Select Med

Examination Mode-:

Select Mode
NOTIFICATION NO. CO/P-R/06/2017
Recruitment of Graduate Engineers through valid GATE score
Konkan Railway Corporation Limited (KRCL is looking for committed, promising and passionate young Graduate Engineers with brilliant academic career to join the organization as Assistant Engineer in the disciplines of Civil, Electrical, Mechanical, Signal & Telecommunication streams.
VACANCIES
Department

Post

SCALE/GRADE

No. of Posts

Total

UR

OBC

SC

ST

Engineering

04

7 th CPC-Matrix-levle-8 (6 th CPC-GP Rs 4800/- )

02

01

01

-

04

Electrical

05

03

01

01

-

05

Mechanical

01

01

-

-

-

01

Signal & Telecom

01

01

-

-

-

01
Unreserved(UR)--, Other Back ward Class (OBC), Scheduled Caste (SC) - -, Scheduled Tribe (ST) .
REQUISITE QUALIFICATION
Full time regular Bachelor's Degree in Engineering or Technology with not less than 65% marks in aggregate taking average of all the Semesters/Years, irrespective of the weightage given to any particular semester/year by the Institute/ University. (The total maximum marks and total marks obtained for all years/semester will be summed up to arrive at aggregate percentage. No rounding off will be done and no weight age will be given to any particular semester or year).

The qualifications must be from recognised Govt. Universities/ Institutions, UGC recognised Universities and Institutes/UGC recognised Indian deemed Universities or AICTE approved courses from autonomous institutes/concerned statutory council(wherever applicable).

Wherever CGPA/OGPA or letter grade in Degree is awarded, equivalent percentage of mark should be indicated in the on line application form as per norms adopted by the University/ Institute. The candidate is required to submit a certificate to this effect from the University/Institute at the time of personal interview.

A candidate with full time prescribed degree for the discipline as given below can only apply for the post of Assistant Engineer in the respective disciplines:
| | |
| --- | --- |
| Discipline | Prescribed full time degrees in Engineering |
| Engineering | Civil Engineering |
| Mechanical | Mechanical Engineering |
| Electrical | Electrical Engineering, Electrical & Electronics Engg, |
| Signal & Telecom | Electronics Engineering or Electronics & Telecommunication engineering |
AGE Limit:
Upper Age limit is 25 years as on 01/01/2018 .
Reservations / Relaxations:
Reservations/relaxations for SC/ST/OBC (non-creamy layers candidates as per Government guidelines are applicable. In case of increase or decrease of total posts, the numbers of reserved category post will vary in accordance to the Govt. guidelines.

Category (SC/ST/OBC) once filled in the online application form will not be changed and no benefit of other category will be admissible later on. The reserved category candidates are required to submit requisite certificate in the prescribed format of Government of India, issued by the competent authority, at the time of interview, if called for.

If the SC/ST/OBC certificate has been issued in a language other than English/Hindi, the candidates will be required to submit a self-certified translated copy of the same either in English or in Hindi.

The OBC candidates who belong to "Creamy Layer" are not entitled for concession admissible to OBC category and such candidates have to indicate their category as UN RESERVED. The OBC (Non-Creamy Layer) candidates are required to submit requisite certificate in prescribed format of Government of India, from a competent authority issued in the current year. The name of the Caste and Community indicated in the OBC(Non-Creamy Layer) certificate must appear in the Central list of Other Backward Classes. Further, OBC (Non- Creamy Layer) candidates will have to give a self- undertaking indicating that they belong to OBC (Non- Creamy Layer) category also at the time of interview, if called for. In case candidates from reserved communities apply against such notification where there is no vacancy for reserved communities, they will be treated as General candidates and no age relaxation will be applicable to them.
The upper age limit is relaxed by 5 years for SC/ST, 3 years for OBC (Non-Creamy Layer).
Relaxation in age will be extended to the candidates including Ex-Servicemen as per directives of Govt. of India.
SELECTION PROCESS
KRCL will be utilizing valid Graduate Aptitude Test in Engineering- scores for recruitment of Assistant Engineers in the above disciplines. Only GATE-2017, 2016, 2015 scores are valid for this recruitment process. Based on the valid GATE scores as mentioned above to the extent of ten times of the notified vacancy , sorted in the order of merit , based on the best of the valid GATE score shall be called for further selection process . The candidates, shall be subjected to Group Discussion,Presentation and Personal Interview .The weightage of marks on a scale of 100 are GATE score- 75%, Group Discussion-5%, Presentation-5%, Personal Interview-15%. Minimum overall qualifying final mark is 60%.

The candidate should have appeared on the following GATE- papers
| | | |
| --- | --- | --- |
| Discipline | GATE Paper | GATE CODE |
| Mechanical | Mechanical Engineering | ME |
| Electrical | Electrical Engineering | EE |
| Signal & Telecom | Electronics & Communication Engg | EC |
| Engineering | Civil Engineering | CE |
Candidates having engineering degree in any other branch/discipline or having appeared in any other GATE papers other than as specified above are not eligible to apply.

The score is valid only if the candidate obtains more than or equal to the qualifying marks as fixed for the above papers by GATE-. The qualifying marks for GATE- examination shall be as per the criteria adopted by the GATE examination conducting authority.

A panel of suitable candidates shall be prepared . The validity of this Panel will be for one year from the date of declaration of final result in web site. Vacancies if any , in future shall be filled through this panel during its validity , however the decision to operate the panel or otherwise shall be of KRCL.
Important Dates
Applicants have to apply ON LINE only ,the facility will remain open up to :23.59 hrs of 13/08/2017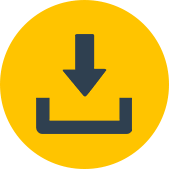 Download
HOW TO APPLY
The candidates shall apply Online through KRCL website (www.konkanrailway.com and http://konkanrailway.com:8080/OnlineReg/applyOnline.action) by 23:59 hrs of 13.08.2017. Candidates should click on the online application link, read the instructions carefully and fill-in the online application form giving accurate information.

Name should be filled up as appearing in GATE- score card. No request with respect to the change in any data entered by the candidate will be entertained once the on-line application is submitted successfully. On successful submission, a unique application number will be allotted to the candidates and the same has to be referred for future correspondences

Candidates should ensure that the relevant details i.e. name, date of birth, address, etc. entered in KRCL online application should be the same as entered in the GATE- application. In case the candidate is called for personal interview, he/she will be required to produce his/her original GATE score card for verification and other relevant documents which will be communicated through call letter / email.

A candidate can apply for one post/discipline only. Candidates applying for more than one post/discipline will not be considered .

A hard copy of the Online application with full signature and a self attested photo affixed in the space provided for, with two attested passport size photos and an attested copy of valid GATE score card are to be sent by Registered post only to Senior Recruitment Officer, Konkan Railway Corporation Ltd, Belapur Bhavan, Sec-11, CBD/ Belapur, Navi Mumbai-400614 so as to reach on or before 14/08/2017 by 17.30 hrs. Applications not sent by Registered post /sent to / submitted at other offices of KRCL other than the office of Senior Recruitment Officer will not be considered.
( Note: Konkan Railway is not responsible for any postal delay )
Examination fees:
Demand draft of Rs. 500/- in favour of FA & CAO/KRCL and payable at Navi Mumbai. The examination fee is non-refundable. No Examination fee for SC/ST candidates.