Airports Authority of India Recruitment for the Post of JR. Assistant (Fire Service)
Test Level-:

National Level
Eligibility-: 12th

Duration-:

Medium-:

Multiple

Examination Mode-:

Select Mode
Airports Authority of India invites applications from the eligible candidates who are domicile of Maharashtra, Gujarat, Madhya Pradesh & Goa for the post of Junior Assistant (Fire Service) NE-4 level at various airports in the above states in Western Region
Sl.No.

Name & Level of Post

No. of vacanci es

Reservation

SCALE OF PAY

UR

SC

ST

OBC (NCL)*

1

Junior Assistant (Fire Services)-NE-04 level

170

96

14

23

37

Rs.12500-28500
*(NCL) = (Non-Creamy Layer) Airports Authority of India reserves the right to increase or decrease the vacancies depending upon the future requirements.
AGE & QUALIFICATION:
The candidate should possess the following age & qualifications for on-line registration of application:
1.

Age Limit & Relaxation

Age limit 18 to 30 years as on 31.12.2017

a. Upper age limit is relaxable by 5 years for SC/ST, 3 years for OBC (NonCreamy Layer) candidates.

b. Length of service extended by 3 years for Ex-servicemen.

c. Upper age limits are relaxable by 10 years for candidates who are in regular service of AIRPORTS AUTHORITY OF INDIA, subject to attainment of 50 years.

d. Maximum age limit for widows, divorced women and women judicially separated from their husbands and who are not remarried: Up to the age of 35 years (up to 40 years for members of Scheduled Castes and Scheduled Tribes).

e. The date of birth as recorded in the Matriculation/Secondary Examination certificates will only be accepted. No subsequent requests for change in date of birth will be entertained.

2

Educational Qualification

a. 10th Pass + 3 years approved regular diploma in Mechanical /Automobile / fire with minimum 50% marks;

OR

b. 12th Pass ( Regular Study ) with 50% marks.

3

Driving License

a. Valid Heavy Vehicle Driving License;

OR

b. Valid Medium Vehicle Driving License issued at least one year before 31.12.2017;

OR

c. Valid Light Motor Vehicle Driving License issued at least two years before 31.12.2017.

In case of (b) & (c), the incumbents will be required to acquire Heavy Duty Driving License within one year of appointment before completion of their probation period. In case, if they fail to acquire/ obtain the Heavy Duty Driving License, their probation period will be extended for one more year in order to obtain Heavy Duty Driving License, till such time, they will not be confirmed and their increments will also be withheld. Moreover, no further extension will be granted beyond two years and their services will stand terminated.

4

Driving Test

The driving test will be conducted on Light Motor Vehicle.

5

Written Examination

The level for written examination for the post of Jr. Asst. (FS) will be as under

10th standard level

Basic Arithmetic : 25 Marks

Basic Science : 25 Marks

Elementary English/Grammar : 25 Marks

12th standard level

General Knowledge : 25 Marks

The minimum pass marks will be 50 out of 100 for General/OBC candidates and 40 out of 100 for SC & ST candidates. The time duration for Computer Based (Online) Test will be 2 Hrs.

6

Physical Standard

Physique

Good

Eye Sight

Distant Vision: 6/6 with each Eye without glasses

Near Vision: N5 with each Eye without glasses (Visual evaluation is for each eye individually)

Colour Vision: Should be Normal as determined by Ischihara's charts.

Night Blindness: Absent Field of vision: Each eye should have full field of vision as determined by

confrontation test. Refractive error : No refractive error is Acceptable.

Height:

For Male candidates: Not less than 167 cms

For Female candidates: Not less than 157cms

Chest*:

For Male candidates: 81 cm Normal Minimum expansion 5 cms

For Female candidates: Not applicable

Weight:

For Male candidates: Not less than 55 Kgs

For Female candidates: Not less than 45 Kgs

Hearing

Normal

Speech

Normal

Relaxation of 3 cms in height and chest measurement and proportionate relaxation in weight will be allowed to hilly area candidates on production of Bonafide Certificates. However, minimum chest expansion must be 5 cms.

No other relaxation will be allowed to any other category.

7

Disqualification

Knocking knee, bow legs, degree of squint, flat footed, physical deformity, suffering from chronic diseases, any major operation by virtue of his/her physical fitness to work in fire services has been impaired will be considered as disqualification
For more Infromation : Click Here
Selection Process
The selection process will consist of following stages:
Computer Based (Online) Test;

Certificates/ Documents verification;

Medical Fitness/Physical Measurement Test;

Driving Test; and

Physical Endurance Test
The candidate who does not fulfill the eligibility criteria at any stage mentioned above will not be considered for next stage of selection process and therefore, will be disqualified from further selection process.
Appointment to the post of Junior Assistant (FS) is subject to fulfilling eligibility conditions and successful passing 18 weeks of Basic Training Course in which 02 weeks training should be exclusively meant for imparting training on maintenance and driving on Heavy Duty Vehicle from AIRPORTS AUTHORITY OF INDIA Training Institutes. During training, incumbent is entitled for stipend as per the rules. AIRPORTS AUTHORITY OF INDIA will not be responsible for any injury caused during the course of selection process.
Important Dates:
Opening Date for On-Line Registration of Applications : 06.12.2017 at 10:00 Hrs
Last Date for submission of On-Line Application : 31.12.2017 up to 23:59 Hrs
Last Date for on line payment of Application Fee (Step-III) : 31.12.2017 up to 23:59 Hrs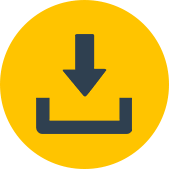 Download
STEP-1 (SIGN UP/ REGISTRATION) :
Applicant satisfying the eligibility conditions may apply only through online application link hosted in career pages of our website i.e., https://www.aai.aero/en/careers/recruitment.

Applicant will view instructions page and they will have to accept the terms & conditions by clicking 'I AGREE' check box given below and pressing the 'START' button.

Applicant should sign up first with their valid E-mail ID and Mobile Number. On signing up, the Password and login ID will be sent to the registered Email ID and Mobile Number provided by the candidate. The applicant should ensure the correctness of Mobile Number and Email ID during registration process.
Application Fee & Mode of Payment:
| | | |
| --- | --- | --- |
| S. No. | Category | Application fee (Including taxes as applicable) |
| 1 | Candidates belonging to General & OBC category | Rs.1000/- Only (One Thousand Only) |
No application fee is required to be paid by Female/SC/ST/Ex-serviceman candidates.

AIRPORTS AUTHORITY OF INDIA will accept fee through online net banking/ credit cards/ debit cards only.

Fees once paid will not be refunded under any circumstances
For More Infromation : Click Here