ATIT
Admission Test for ICFAI Tech
Test Level-:

National Level
Eligibility-: 12th

Duration-:

2 Hours

Stream-:

Engineering

Medium-:

English

Examination Mode-:

Both

Total Questions-:

120
Admission Test for ICFAI Science and Technology acronym as ATIT, is a Pre Engineering Test conducted by the Federation of Universities (FedUni), for students seeking admission into the 5 years full time B.Tech Program. ATIT is taken for providing admission to five ICFAI Tech campuses located at Bhubaneswar, Bangalore, Jaipur, Hyderabad and Dehradun It has been ranked among the Top 25 Private Engineering Colleges in India.
The ICFAI University believes in creating and disseminating knowledge and skills in core and frontier areas through innovative educational programs, research, consulting and publishing, and developing a new cadre of professionals with a high level of competence and deep sense of ethics and commitment.
The ICFAI University refers to the Universities established by the Institute of Chartered Financial Analysts of India in Uttarakhand, Tripura, Sikkim, Meghalaya, Mizoram, Nagaland, and Jharkhand. Every University is a separate and independent legal entity. The University admits eligible students at Bachelor's, Master's and Doctoral levels degrees. It holds its own test.
Offered Degree Courses:
Bachelor of Technology (B.Tech)
Biotechnology Engineering,

Civil Engineering

Computer Science & Engineering

Electronics & Communications Engineering

Electrical & Electronics Engineering

Mechanical Engineering.

ATIT will be an objective type multiple choice question paper of 12 standard
| | |
| --- | --- |
| Subject | No.of questions |
| Mathematics | 50 |
| Physics | 50 |
| Chemistry | 50 |
| General English | 30 |
Eligibility Criteria for ATIT 2017
To get eligible in ATIT entrance exam and study in this University they are required to meet the following eligibility criteria:
Those who are interested to take their admission in IFHE, Dehradun or Hyderabad campus they need to clear their 10+2 examinations with a minimum of 60% total or it is equivalent with Chemistry, Physics, English and Mathematics as subjects.

Those applicants who are interested to take their admission in Himachal Pradesh campus they need to clear their HSC with at least 60% total or it is equivalent with English, Physics, Chemistry and Mathematics as subjects.

It is compulsory for the candidates to qualify JEE (Main) 2017 exam.

Those who are interested to take their admission in other campus they must clear their 12th class with a minimum of 50% aggregate or it is equivalent with Physics, English, Chemistry and Mathematics as subjects.

They need to fulfill the minimum age requirements which are prescribed by respective board or university.
Exam Pattern for ATIT 2017
ATIT Entrance Exam would be organized by 1st week of May 2017.
The exam pattern and syllabus and are mentioned below:
The exam duration is of 2 hours (120 Minutes).
Question would be related to English, Physics, Chemistry and Mathematics as per the 10+2 standards.
There would be multiple choice questions (MCQs).
There would be 30 questions each for subjects of Chemistry, Mathematics, English and Physics.
Important Dates :
Last Date for Receipt of Completed OMR/Online Application Form is 20 April 2017
Booking the ATIT 2017 by the Candidates – Offline 07th May 2017 and Online 08th May 2017
ATIT Exam Dates 2017

Exam Offline – 07th May 2017 (10.00 am to 12.00 noon)
Exam Online – 08th May to 20th May 2017

Results Date – 30th May 2017
Interview Date – 26th to 30th May 2017
Commencement of Classes – 24th July 2017
Counseling process will start by 2nd week of June 2017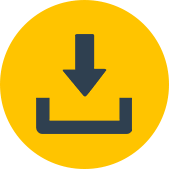 Download
Application Process in ATIT 2017
Those who are interested in giving ATIT Exam 2017 can apply online as well as in offline mode.

The final date for filling up the application forms either online or offline is by 4th week of April 2017.
Offline Mode:
They are supposed to download the application form from the official website of ICFAI.

It is compulsory to fill the OMR application form either in blue or black ball point pen.

Attach the color photograph in the photograph space.

It is advisable for applicants to keep the Xerox of OMR application form for reference

They are supposed to send their score cards of exams other than ATIT before last week of May 2017.

The application fee for this entrance test is Rs. 700 which they are supposed to pay by submitting DD.

The DD must be in the name of "IFHE A/C ATIT" which is payable at Hyderabad.

Send the filled application form using a special envelope either through courier or speed post only on the given address.
Online Mode:
Applicants are supposed to fill online application form.

Pay the application fees of Rs. 700 online.

They can pay their application fee using Debit /Credit Card (Visa/ Citibank Card /Master Card).

Those who are apply online are supposed to submit their colored scanned photograph along with online application form.

Photo must be either in JPG format or GIF format and the photo size must be 3.5 x 4.5 centimeter.

It is compulsory for applicants to submit their scores of exams other than ATIT latest by last week of May 2017.
Important Link
Official Website – Click Here
Download Application Form – Click Here
Mathematics
Unit 1: Sets, Relations and Functions.

Unit 2: Complex Numbers and Quadratic Equations.

Unit 3: Matrices and Determinants.

Unit 4: Permutations and Combinations.

Unit 5: Mathematical Induction.

Unit 6: Binomial Theorem and Its Simple Applications.

Unit 7: Sequences and Series.

Unit 8: Limit Continuity and Differentiability.

Unit 9: Integral Calculus.

Unit 10: Differential Equations.

Unit 11: Co-Ordinate Geometry.

Straight Lines

Circles, Conic Sections:

Unit 12: Three dimensional geometry.

Unit 13: Vector Algebra:

Unit 14: Statistics and Probability.

Unit 15: Trigonometry.

Unit 16: Mathematical Reasoning.
Physics
The syllabus contains two Sections - A and B.
Section - A pertains to the Theory Part having 80% weight age.

Section - B contains Practical Component (Experimental Skills) having 20% weight age.
Section A
Unit 1: Physics and Measurement.

Unit 2: Kinematics.

Unit 3: Laws of Motion.

Unit 4: Work, Energy and Power.

Unit 5: Rotational Motion.

Unit 6: Gravitation.

Unit 7: Properties of Solids And Liquid.

Unit 8: Thermodynamics.

Unit 9: Kinetic Theory of Gases.

Unit 10: Oscillations and Waves.

Unit 11: Electrostatics.
Chemistry
Section-A: Physical Chemistry
Unit 1: Some Basic Concepts in Chemistry.

Unit 2: States of Matter: Classification of Matter into Solid, Liquid and Gaseous States.

Unit 3: Atomic Structure.

Unit 4: Chemical Bonding and Molecular Structure.

Ionic Bonding

Covalent Bonding.

Unit 5: Chemical Thermodynamics.

Unit 6: Solutions.

Unit 7: Equilibrium.

Unit 8: Redox Reactions and Electrochemistry.

Unit 9: Chemical Kinetics.

Unit 10: Surface Chemistry.
Section-B: Inorganic Chemistry
Unit 11: Classification of Elements and Periodicity in Properties:

Unit 12: General Principles And Processes Of Isolation Of Metals:

Unit 13: Hydrogen

Unit 14: S - Block Elements (Alkali and Alkaline Earth Metals).
Handbook of Physics Chemistry and Maths by Dr. Hansraj Singh.
Completion of syllabus is not the mere criteria. You need to have a good understanding of the basic concepts and their application. Mugging up will stress up further and never give you a greater understanding of the matter. Follow these tips to perform better in any entrance exam
Do not procrastinate, you might leave topics pending and soon have the date of the exam hanging on your head. Check in advance whether you have all topics and subjects sorted and understood.

Problem solving is important and giving lengthy answers will not help. Think smart and write smartly, if a solution takes more than 8 steps to solve, take a deep breath and re-think your approach.

You need to make a conscious effort of keeping track of your speed and accuracy to solve the questionnaire.

Mock tests and model papers are a must and can be practiced to brush up your skills no matter how many times you have already solved one. Every attempt can make you realise something that you missed earlier.

Being innovative and intuitive creates a great balance at solving problems that are not from a course book. Practice does come in handy while solving a questionnaire however common sense should not be dissuaded.

Always read the questionnaire with ease and do not rush into answering quickly as nothing ruins matters than being overly eager to finish first.

Do not think negatively and try keeping a positive mind and thoughts while you are preparing for the entrance exam.

Last few days are to clear the slightest doubts you may have, irrespective of how big or small, you should never enter the exam hall with hesitation on topics that might be the ones you never prepared for and are now a part of the entrance exam.

Revision is the key to keep a sound mind, as picking up more topics right in the end days of preparation will only add up to great confusion and lesser outcome.

Once you clear your doubts and brush up few pointers you kept as a priority, do not bother your mind with added pressure. A day before the exam, simply relax and leave the stress aside, a positive attitude and a calm mind will surely benefit you to crack the exam.