GEEE
Galgotias Engineering Entrance Examination
Test Level-:

National Level
Eligibility-: 12th

Duration-:

1 Hours 30 Minutes

Stream-:

Engineering

Medium-:

English

Examination Mode-:

Select Mode

Total Questions-:

90
Courses Offered
B. Tech./B.Tech (Hons.)* Civil Engineering

B. Tech./B.Tech (Hons.)* Mechanical Engineering

B. Tech./B.Tech (Hons.)* Automobile Engineering

B. Tech./B.Tech (Hons.)* Electrical and Electronics Engineering

B. Tech./B.Tech (Hons.)* Electronics and Communication Engineering

B. Tech./B.Tech (Hons.)* Electrical Engineering

B. Tech./B.Tech (Hons.)* Chemical Engineering

B. Tech./B.Tech (Hons.)* Computer Science Engineering

B. Tech in Computer Science & Engineering with Specialization in Cloud Computing & Virtualization in association with IBM.

B. Tech in Computer Science & Engineering with Specialization in Open Source Software & Open Standards in association with IBM.

B. Tech in Computer Science & Engineering in Business Analytics in association with IBM.

B. Tech in Computer Science & Engineering with Specialization in Telecom Informatics in association with IBM.

B. Tech in Computer Science & Engineering with Specialization in Mainframe Technology in association with IBM.

B. Tech in Computer Science & Engineering with Specialization) in Computer Networks & Cyber Security

B. Tech in Computer Science & Engineering with Specialization in Internet of Things (IOT)

B. Tech in Computer Science & Engineering with Specialization) in Data Analytics

B. Tech in (ECE) in Internet of Things (IOT)

B. Tech in (Auto Engineering) + MBA

B. Tech in (CE) + MBA

B. Tech in (Chemical Engineering) + MBA

B. Tech in (CSE) + MBA

B. Tech in (ECE) + MBA

B. Tech in (EE) + MBA

B. Tech in (EEE) + MBA

B. Tech in (ME) + MBA

B. Tech in (ME) Industry association with JBM

Integrated B.Tech. + M.Tech. in Computer Science & Engineering

Integrated B.TECH. + M.Tech. in Mechanical Engineering

Integrated B.TECH. + M.Tech. in Civil Engineering

Integrated B.Tech. + M.Tech. in Electronics & Communication Engineering

Integrated B.Tech. + M.Tech. in Electrical Engineering

Integrated B.Tech. + M.Tech. in Chemical Engineering
Examination Rules
Candidate will be not allowed to appear for the Entrance Examination without valid Admit Card. In the Examination hall, candidate should produce the Admit card when demanded by the invigilator.

Admit Card can be downloaded or received by email from the university website. Admit Card will not be sent by post.

Candidates shall retain their Admit cards for Admission counseling.

Candidates shall be present at the examination center 30 minutes before the commencement of the examination.

Any malpractice or attempt to commit malpractice in the examination hall or any violation of the rules will lead to disqualification of the candidate.
Do's and Don'ts
Do's
You should arrive at the examination centre as per reporting time mentioned in the admit card

Carry a Valid Id proof for Verification

You should sit in pre allocated seat

Candidates should maintain silence during and after the admission test

Make sure you sign the attendance sheet in presence of invigilator.
Don'ts
You will not be allowed to carry written material inside the examination hall.

You are not allowed to write anything behind the Admit card.

You are not allowed to carry any electronic device like Mobile phone, calculators, cameras or any music devices.

You will not be allowed to go out of examination hall till the completion of the entire exam time

You are not allowed to carry eatable items inside the examination hall, only water bottle allowed.
Submission at the time of Counselling
Candidates should bring the following documents in original and two sets of photocopies for counseling..
GEEE 2017 Admit card

10th Mark Sheet

10th Passing Certificate

12th Mark Sheet

12th Passing Certificate

Migration Certificate

Transfer Certificate

Gap year affidavit if applicable

Character Certificate

Medical Fitness Certificate

8 Passport size photo
Note -* Students are requested to bring the above mentioned documents (Photo copies as well as originals) for verification.
Fee in Demand Draft drawn in favour of "Galgotias University, Uttar Pradesh" payable at Delhi / Noida / Greater Noida. Please write your name, Course and Application ID behind the DD.
After verification of about said documents candidate will be allowed for counseling, Allotment of course once made is final and cannot be changed later under any circumstances.
Important Dates
Date of commencement of Online Application Form : Saturday, 07 January, 2017
Last date to apply : Tuesday , 30 May, 2017
Admit Card Go live : Monday, 05 June, 2017
Date of Galgotias Engineering Entrance Examination (GEEE) : Sunday, 11 June, 2017
Result Announcement Date : Tuesday 20 June, 2017(2P.M)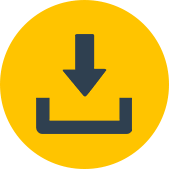 Download
Application Form
The candidates can apply either via online or offline. The details regarding both methods are given below.
Online Registration
Visit the official website of "Galgotias University (GU)" and then click on the link "APPLY ONLINE" that shown on the top menu bar of the website.

Enter the details in the application form such as – candidate's address, eligibility and age details.

Then after, pay the admit card Fee of RS.930/- either through credit card / debit card of any Bank.

Once after that, you will receive a system generated 'unique ID' which will be considered as applicant's Unique Identification Number (UID) throughout the admission process. Then after, an auto generated Email/SMS will send to candidate's Email address/ Registered Mobile number.
Offline registration
The candidates can register for admission via offline also. Those who wish to apply offline can collect the application form of GEEE 2017 by walk-in to GALGOTIAS UNIVERSITY's office of admissions (refer the address shown below) and pay the fee of Rs. 930/- by cash or DD in favor of 'Galgotias University.'
Cost of Application is Rs. 930/-, which covers the cost of Application form, University Brochure cum Information Handbook and Examination fee. Application fee once paid will not be refunded.

Payment towards application can be made through Credit card / Debit card / Netbanking / Paytm Wallet. It is the responsibility of the candidate to ascertain whether they possess the requisite qualification for admission. Having been called for the test/counseling does not necessarily mean acceptance of the eligibility.

It is mandatory that all the Original relevant documents (Including Original Market sheet, Migration certificate etc) should be submitted to admissions office for verification.

Admission to various programs will however be subject to verification of facts from the original documents of the candidates. In case any discrepancy shall arise, even at a later point of time after admission, the management reserves all right to cancel the candidate's admission and this decision shall be final.
Exam Syllabus
Chemistry
Difficulty level

Topic

Easy

Moderate

Difficult

Chemical Arithmetic & Atomic Structure

30%

30%

40%

Chemical Equilibrium

30%

30%

40%

Chemical Kinetics

30%

30%

40%

Solutions

30%

30%

40%

Chemical Thermodynamics

30%

30%

40%

Redox Reactions and Electrochemistry

30%

30%

40%

Solid State & States of Matter

30%

30%

40%

Surface Chemistry

30%

30%

40%

Classification of Elements and Periodicity in Properties

30%

30%

40%

Chemical Bonding and Molecular Structure

30%

30%

40%

Chemistry of Representative Elements

30%

30%

40%

Transition Elements Including Lanthanoides

30%

30%

40%

Nomenclature and Basic Concepts in The Organic Chemistry

30%

30%

40%

Hydrocarbons

30%

30%

40%

Organic Chemistry Based On Functional Group-I

30%

30%

40%

Organic Chemistry Based On Function Group-II

30%

30%

40%

Organic Chemistry Based On Functional Group-III

30%

30%

40%

Co-Ordination Chemistry and Organometallics

30%

30%

40%

Molecules of Life

30%

30%

40%

Polymers

30%

30%

40%
Mathematics
Difficulty level

Topics

Easy

Moderate

Difficult

Sets, Relations and Functions

30%

30%

40%

Complex Numbers, Linear Inequation, Linear Programming

30%

30%

40%

Sequence and Series, Permutation and Combination

30%

30%

40%

Trigonometric and Inverse Trigonometry Functions

30%

30%

40%

Matrices and Determinants

30%

30%

40%

Limit, Continuity and Differentiation

30%

30%

40%

Integration and Differential Equations

30%

30%

40%

Straight Lines and Conic Sections

30%

30%

40%

Statistics and Probability

30%

30%

40%

Vectors and Three Dimensional Geometry

30%

30%

40%
Physics
Difficult level

Topics

Easy

Moderate

Difficult

Physics and Measurement

30%

30%

40%

Kinematics

30%

30%

40%

Laws of Motion

30%

30%

40%

Work, Energy and Power

30%

30%

40%

Motion of System of Particles and Rigid Body

30%

30%

40%

Gravitation

30%

30%

40%

Properties of Bulk Matter

30%

30%

40%

Thermodynamics

30%

30%

40%

Behaviour of Perfect Gas and Kinetic Theory

30%

30%

40%

Oscillations and Waves

30%

30%

40%

Electrostatics

30%

30%

40%

Current Electricity

30%

30%

40%

Magnetic Effects of Current and Magnetism

30%

30%

40%

Electromagnetic Induction and Alternating Currents

30%

30%

40%

Electromagnetic Waves

30%

30%

40%

Optics

30%

30%

40%

Dual Nature of Matter and Radiation

30%

30%

40%

Atoms and Nuclei

30%

30%

40%

Electronic Devices

30%

30%

40%

Communication System

30%

30%

40%