AIMA MAT
AIMA Management Aptitude Test
Test Level-:

National Level
Eligibility-: 12th

Duration-:

2 Hours 30 Minutes

Stream-:

Management

Medium-:

English

Examination Mode-:

Both

Total Questions-:

200
Management Aptitude Test (MAT) is a standardised test being administered since 1988 to facilitate Business Schools (B-Schools) to screen candidates for admission to MBA and allied programmes. Govt. of India, Ministry of HRD approved MAT as a national level test in 2003. Any B-School - national or international - can consider MAT Score as an admission input based on the Score Cards issued to the candidates. The largest test of its kind in the nation, MAT will continue to be your passport to over 600 B-Schools across India.
Exam Pattern
Section No.

Section Name

No of Questions

Time Suggested (Minutes)

i

Language Comprehension

40

30

ii

Mathematical Skills

40

40

iii

Data Analysis & Sufficiency

40

35

iv

Intelligence & Critical Reasoning

40

30

v

Indian & Global Environment

40

15

Total

200

150
List of participating Institute/University : Click Here
Late Date for Online Filling-up
24 January, 2017 (Tuesday)
Last Date for Submission of duly completed Printout of Registration Form at AIMA, New Delhi
27 January, 2017 (Friday)

Mode of Test

(How to take the Test)

Candidate can choose any ONE of the two options to take the test:

Paper Based Test
or
Computer Based Test

Test Date
05 February, 2017 (Sunday)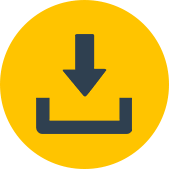 Download
Candidate can choose any one of the following modes to apply.
Register online at website link:

https://apps.aima.in/

MAT-May-2017 with Credit Card/Debit Card (ATM Card) payment of Rs.1400/- Detailed procedure is given on the website link.

Register online at website link: https://apps.aima.in/MAT-May-2017 by making payment of Rs.1400/- through Net Banking. Detailed procedure is given on the website link.
For candidates who complete the Online Registration by

Uploading digital image of photograph,

Uploading digital image of signature, and

Online payment

For candidates who affix the photograph and sign the printout of Registration Form
and
For candidates who make the payment through Demand Draft (DD) or Online Payment
Generally, the MAT exam tests the aptitude skills of the candidates in different topics. The MAT syllabus contains total five topics like Language Comprehension, Mathematical Skills, Intelligence and Critical Reasoning, Data Analysis & Sufficiency and Indian and Global Environment. The detailed MAT syllabus 2017 is mentioned below:
Language Comprehension:
This section will comprise of two sections i.e. Reading Comprehension and English Vocabulary & Grammar. It contain topics like Verbal Reasoning, Syllogisms, Using the same word with different meaning, Antonyms, Idioms, Contextual Usage, Analogies, One word substitution, Fill in the blanks, Odd man out, Jumbled Paragraphs, Sentence Completion, Sentence Correction and Foreign language words used in English.
Mathematical Skills:
This part will have topics like Ratios and proportions, In equations Quadratic & linear equations, Profit and Loss, Geometry, Percentages, Algebra, Averages, Time-Speed-Distance, Geometric Progression, Partnership (Accounts), Number System, Work and Time, HCF & LCM and Vectors.
Data Analysis and Sufficiency:
The questions of Data Interpretation are mostly based on different graphs such as Puzzles, Series, Table Charts, Data Sufficiency, Bar Graphs, Graphs, Line Charts, Column Graphs, Pie Chart, Venn Diagram and many others.
General Intelligence and Critical Reasoning:
This section contains Mathematical Reasoning & Verbal Ability Question and different topics like Critical Reasoning, Sequencing, Visual reasoning, Coding and Decoding, Identifying valid interferences, Assumption-Premise-Conclusion, Statements & Assumptions, Matrix arrangements, Assertion and reasons, Identifying reasons, Linear arrangements, Family tree, Effect & Cause, etc.
Indian and Global Environment:
In this section, questions will be asked from various topics like Current Affairs, Quotations from important personalities, Geography, History, Business, Major events in corporate, Books and authors, Science, Awards, Company punch lines, Top officials of big companies, Sports, Entertainment, Politics etc.
For Marhes R.S. Aggarwal and Rajesh Vermaf.
For Reasoning and Analytical Ability R.S Aggarwal
For English S.P. Bakshi , Wren and Martinf
Recommended Newspapers for MAT/ MBA Aspirants:
Recommended Business Magazines for MAT / MBA Aspirants:
Competition Success

Business World

India Today

Business Line by the Hindu Group

Business Today by India Today Group
Give yourself the best chance with these top ten study tips.
Give yourself enough time to study. Don't leave it until the last minute.

Organize your study space.

Use flow charts and diagrams.

Practice on old exams.

Explain your answers to others.

Organize study groups with friends.

Take regular breaks.

Snack on 'brain food'
| | |
| --- | --- |
| INSTITUTE | CUT OFF |
| TP PAI MANAGEMENT INSTITUTE | 700 |
| XAVIER INSTITUTE OF MANAGEMENT | 700 |
| ABV INDIAN INSTITUTE OF INFORMATION TECHNOLOGY AND MANAGEMENT | 600 |
| INSTITUTE OF FINACE AND INTERNATIONAL MANAGEMENT | 600 |
| INSTITUTE OF PUBLIC INTERPRISE | 650 |
| BALAJI INSTITUTE OFMODERN MANAGEMENT | 600 |
| ALLIANCE SCHOOL OF BUSINESS | 500 |
| VIT BUSINESS SCHOOL | 500 |
| ITM BUSINESS SCHOOL | 600 |
| DBA Global Business School | 500 |
| AIMS | 500 |
| GBS GN | 450 |
| New Delhi Institute of Management – Delhi | 450 |
| IIMS | 450 |
| MIT | 500 |
| MS RAMAIAH INSTITUTE OF ADVANCED MANAGEMENT | 500 |
| JAIPURIA INSTITUTE OF MANGEMENT | 600 |
| KIIT SCHOOL OF MANAGEMENT | 600 |
| PSG INSTITUTE OF MANAGEMENT | 500 |
| Indian Institute of Finance | 94 |
| Alliance Business School | 90 |
| Institute of Rural Management | 90 |
| Punjab College of Technical Education – PCTE | 75 |
| MIMS | 70 |
| BVIMRDA | 70 |
| IIMR Pharma Business School | 65 |
| MIMS Bengaluru | 60 |
| NSHM Durgapur | 57 |
| DBS | 53 |
| PSGIMC | 53 |