XAT
Xavier Aptitude Test
Test Level-:

National Level
Eligibility-: Graduation

Duration-:

2 Hours 50 Minutes

Stream-:

Management

Medium-:

English

Examination Mode-:

Offline

Total Questions-:

107
XAT 2018 will be conducted on Sunday, January 7, 2018. XLRI conducts XAT on behalf of the XAMI. For more than 60 years XLRI is conducting XAT at all India level to select the most appropriate students for management education. The XAT score is being used by more than 150 institutes for the admission.
XAT 2018 would be conducted across India in the following cities. Agartala, Ahmedabad, Allahabad, Amritsar, Bengaluru, Berhampur, Bhopal, Bhubaneswar, Chandigarh, Chennai, Cochin, Coimbatore, Cuttack, Dehradun, Delhi, Goa, Greater Noida, Gurgaon, Guwahati, Hyderabad, Indore, Jabalpur, Jaipur, Jammu, Jamshedpur, Kanpur, Kolkata, Lucknow, Mangalore, Mumbai, Nagpur, Nasik, Noida, Patna, Pune, Raipur, Ranchi, Rourkela, Sambalpur, Surat, Tiruchirapalli, Trivandrum, Udaipur, Vadodara, Varanasi, Vijayawada, Visakhapatnam. Two International Cities : Dubai and Kathmandu.
Eligibility :
Recognized BachelorÂ's degree of minimum three years duration or equivalent in any discipline. Those completing their final examination by June 10, 2018 may also apply. All Indian candidates must appeared for XAT 2018. However NRI and foreign candidates may apply through GMAT score( except Dubai and Kathmandu where in candidates have option of appearing for XAT 2018).



Exam Structure
The exam shall consist of the following sections:
Quantitative Ability
English Language & Logical Reasoning
Decision Making
GK
Essay
NRI / Foreign Students
NRI / Foreign Students Definition as per "Regulation for admission of NRI/Foreign Nationality/Person of Indian Origin", AICTE letter dated 24 April 2002 is as follows:
NRI :
"NRI" in this context means Non-Resident Indian as defined in Income Tax Act, 1961 with the following clarifications: An individual is Non-Resident when he is "not a resident" or who is "not ordinarily resident". A person is treated as "not ordinarily resident" when any of the following conditions is satisfied:
If he/she has not been resident in India in nine out of ten preceding years; or

If he/she has not been in India for a period of 730 days or more during the preceding seven years.
Persons of Indian Origin :
"Persons of Indian Origin" (PIO) in this context means a person having foreign citizenship (except Pakistan and Bangladesh) without "NRI" status, but who holds a Foreign Passport at the time of sending application, consideration for admission and during the period of his study and he/she or anyone/ both of his/her parents or anyone / both of his /her grandparents is (or was) / are (or were) citizen (s) of India by virtue of the provisions of the Constitution of India or Section 2 (b) of Citizenship Act, 1955 (Act No. 57 of 1955).
Foreign National :
"Foreign National" (FN) in this context means an individual having citizenship of a foreign country (citizens of all countries other than India) and not having the status of "NRI" and/or "Persons of Indian Origin" (PIO).
Procedure for applying to XAT Associate Institutes using XAT Score for short listing candidates for their admission
XAT Selection Criteria
Candidates will be shortlisted for GDPI on the basis of their performance and XAT cut off. Both GD (group discussion) and Personal Interview explained below.
Group Discussion
The groups are divided into groups of 8-15 participating candidates. All the groups are required to discuss on a topic usually for 15-20. Minutes. The topics for XLRI GD would consist of topics related to current affairs, politics, social issues such as women's rights and emancipation, or any other issue concerning advertising, technology, education or business in India.
Personal Interview
Candidates are required to appear for the personal interview if they get shortlisted on the basis of their performance in Group Discussion. The questions in the Personal Interview round are centered aroundcandidates' background, academics, achievements and motivation behind going for an MBA. The panel of jury members set up for this round aim to determine the communication skills, confidence and ability to think under pressure among the candidates.
The score for the final selection of the candidates would be calculated by assigning weight to different components such as XAT 2017 score, GD, PI, Essay Writing, Previous academic records, work experience, and overall profile of the candidate. The weight for these different components in XLRI is provided in the table below. It applies over all the programs offered by XLRI.
| Componenet | Weightage |
| --- | --- |
| XAT score | 60% |
| GD/PI | 25% |
| Essay, GK, Academic profile, work-ex, video | 15% |
XLRI also reserves the right to change the weightage assigned for each component after analyzing GD/PI data for a particular year.
There is no centralized counselling process and candidates will have to individually apply for each Member Institutes of XAMI with their XAT 2018 score. Candidates will be admitted to these institutes on the basis of XAT cutoff, scores obtained in the GD/PI round and the final merit list prepared for all the successful candidates.
Important Dates
Commencement of on-line registration of application : 16/08/2017
Closure of registration of application : 30/11/2017
Last date for printing your application : 15/12/2017
Online / Offline Fee Payment : 16/08/2017 to 30/11/2017
Exam Date : 7th January 2018 - 10:00AM to 01:35PM
Downloading of Admit Cards starts from 20th December 2017 onwards
Date of Exam: 7th January 2018 (10:00 AM to 1:35 PM)
Result Declaration: 31st January 2018
Score Card Release: 1st February to 25th February 2018
Counseling Begins: After declaration of Result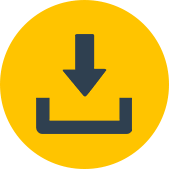 Download
Visit xatonline.in choose the tab "Click here for New Registration" and enter Name, Contact details and Email-id. A Provisional XAT ID and Password will be generated by the system and displayed on the screen. Candidate should note down the Provisional XAT ID and Password. An Email & SMS indicating the Provisional XAT ID number and Password will also be sent.
In case the candidate is unable to complete the application form in one go, he / she can save the data already entered by choosing "SAVE AND NEXT" tab. Prior to submission of the online application candidates are advised to use the "SAVE AND NEXT" facility to verify the details in the online application form and modify the same if required. Visually Impaired candidates should fill the application form carefully and Verify / get the details verified to ensure that the same are correct prior to final submission.

Candidates are advised to carefully fill and verify the details filled in the online application themselves as no change will be possible/ entertained after clicking the FINAL SUBMIT BUTTON.

The Name of the candidate or his /her Father/ Husband etc. should be spelt correctly in the application as it appears in the Certificates/ Mark sheets/Identity proof. Any change/alteration found may disqualify the candidature.Validate your details and Save your application by clicking the 'Validate your details' and 'Save & Next' button.

Candidates can proceed to upload Photo & Signature as per the specifications given in the Guidelines for Scanning and Upload of Photograph and Signature detailed under point "C".

Candidates can proceed to fill other details of the Application Form.

Click on the Preview Tab to preview and verify the entire application form before FINAL SUBMIT.

Modify details, if required, and click on 'FINAL SUBMIT' ONLY after verifying and ensuring that the photograph, signature uploaded and other details filled by you are correct.

Click on 'Payment' Tab and proceed for payment.

Click on 'Submit' button.
Payment of Fees
Bank Transaction charges for Online Payment of application fees / intimation charges will have to be borne by the candidate. XAT Registration Fee (without late fee) –Rs. 1650/- Candidates interested in XLRI programmes needs to pay an additional fee of Rs. 300/- each. XAT Registration Fee (with late fee) –Rs. 2000/- Candidates interested in XLRI programmes needs to pay an additional fee of Rs. 500/- each.
Online Mode
The application form is integrated with the payment gateway and the payment process can be completed by following the instructions.

The payment can be made by using Debit Cards (RuPay / Visa / Master Card / Maestro), Credit Cards, Internet Banking, IMPS, Cash Cards/ Mobile Wallets.

After submitting your payment information in the online application form, PLEASE WAIT FOR THE INTIMATION FROM THE SERVER. DO NOT PRESS BACK OR REFRESH BUTTON IN ORDER TO AVOID DOUBLE CHARGE
On successful completion of the transaction, an e-Receipt will be generated.Non-generation of 'E-Receipt' indicates PAYMENT FAILURE. On failure of payment, Candidates are advised to login again using their Provisional XAT ID and Password and repeat the process of payment.

Candidates are required to take a printout of the e-Receipt and online Application Form. Please note that if the same cannot be generated, online transaction may not have been successful.

For Card charges are listed in Indian Rupee. If you use a non-Indian credit card, your bank will convert to your local currency based on prevailing exchange rates.

To ensure the security of your data, please close the browser window once your transaction is completed.
There is facility to print application form containing fee details after payment of fees.
Offline Mode
Mode 1: Cash Mode
The candidates are required to download the Challan Form and visit nearest IDBI Bank and make the payment.

The Bank Shall retain Bank's Copy and return Candidate's Copy of the challan to the candidate.
Mode 2 : Demand Draft
Please make a DD made from any bank in favour of "XLRI JAMSHEDPUR" payable at JAMSHEDPUR.

After making Demand Draft applicant need to visit XAT login page and update the DD details (DD Number, Date and Bank Name).
Photograph & Signature Scan and Upload
Before applying online a candidate will be required to have a scanned (digital) image of his / her photograph and signature as per the specifications given below.
IN CASE THE FACE IN THE PHOTOGRAPH OR SIGNATURE IS UNCLEAR, THE APPLICATION MAY BE REJECTED.

CANDIDATE MAY EDIT THE APPLICATION AND RE-UPLOAD THE PHOTOGRAPH/SIGNATURE IN SUCH CASE.
Photograph Image
Photograph must be a recent passport size colour picture.

The picture should be in colour, against a light-coloured, preferably white, background.

Look straight at the camera with a relaxed face.

If the picture is taken on a sunny day, have the sun behind you, or place yourself in the shade, so that you are not squinting and there are no harsh shadows.

If you have to use flash, ensure there's no "red-eye".

If you wear glasses make sure that there are no reflections and your eyes can be clearly seen.

Caps, hats and dark glasses are not acceptable. Religious headwear is allowed but it must not cover your face.

Dimensions 200 x 230 pixels (preferred).

Size of file should be between 20kb-50kb.

Ensure that the size of the scanned image is not more than 50KB. If the size of the file is more than 50KB, then adjust the settings of the scanner such as the DPI resolution, no. of colours etc., during the process of scanning.
Signature Image
The applicant has to sign on white paper with Black Ink pen.

The signature must be signed only by the applicant and not by any other person.

The Signature will be used to put on the ADMIT CARD and wherever necessary.

The Applicant's signature obtained on the ADMIT CARD and attendance sheet at the time of the examination should match the uploaded signature. In case of mismatch, the candidate may be disqualified.

Dimensions 140 x 60 pixels (preferred).

Size of file should be between 10kb —20kb.

Ensure that the size of the scanned image is not more than 20KB.
Scanning the Photograph & Signature
Set the scanner resolution to a minimum of 200 dpi (dots per inch).

Set Color to True Color

File Size as specified above.

Crop the image in the scanner to the edge of the photograph/signature, then use the upload editor to crop the image to the final size (as specified above).

The image file should be JPG or JPEG format. An example file name is: image01.jpg or image01.jpeg Image dimensions can be checked by listing the folder files or moving the mouse over the file image icon. Candidates using MS Windows/MS Office can easily obtain photo and signature in .jpeg format not exceeding 50KB & 20KB respectively by using MS Paint or MS Office Picture Manager. Scanned photograph and signature in any format can be saved in .jpg format by using 'Save As' option in the File menu and size can be reduced below 50KB (photograph) & 20KB (signature) by using crop and then resize option
**Please see point "C' above for the pixel size+ in the 'Image' menu.Similar options are available in other photo editor also. If the file size and format are not as prescribed, an error message will be displayed. While filling in the Online Application Form the candidate will be provided with a link to upload his photograph and signature. Procedure for Uploading the Photograph and Signature
There will be two separate links for uploading Photograph and Signature.

Click on the respective link "Upload Photograph / Signature".

Browse & Select the location where the Scanned Photo/ Signature file has been saved.

Select the file by clicking on it.

Click the 'Upload' button
XAT is a pen and paper-based exam. The test is famous for its high difficulty level. XAT syllabus consists of English, Quantitative Aptitude, Logical Reasoning, Data Interpretation, Decision Making, General Awareness and Essay Writing. Here are some syllabus details, based from last year's XAT paper pattern.
Quantitative Aptitude (QA) & Data Interpretation (DI)
In XAT, there are three sets of DI questions. Quant has similar sections like CAT exam. Here are some of the quant topics that are covered in the exam:
Percentage
Profit and Loss
Ratio
Variation
Time and Work
Time, Speed and Distance
Tables and Caselets
Probability
Critical Path
Averages and Partnerships
Alligations and Mixtures
Algebra
Linear and Quadratics Equations
Surds and Indices
Inequalities
Logarithms
Numbers
Mensuration and Geometry, etc
English Language & Logical Reasoning
Topics in this section include:
Fill in the blanks (vocab and grammar based)
Grammar questions
Para Completion and inference
Reading Comprehension
Verbal Logic
Parajumbles.
Decision Making
Topics under this section includes:
Decision making
Sets
Logical reasoning
General Knowledge
The GK syllabus consists mostly of the following topis:
Awards and winners
Business
Economy
Government and Politics
Science
Famous Personalities
History
Geography
Current affairs
Important happenings around the World
Static GK
XAT GK section is dominated by current affairs and news, with around seven questions related to international on-going issues like Syrian crisis, Crimean referendum, Boko Haram.
Essay
Essay section has no fixed subject. Essay topic could vary from general affairs to abstract subject. The idea to present your chain of thoughts on the subject in an order.
Give yourself the best chance with these top ten study tips.
Give yourself enough time to study. Don't leave it until the last minute.
Organize your study space.
Use flow charts and diagrams.
Practice on old exams.
Explain your answers to others.
Organize study groups with friends.
Take regular breaks.
Snack on 'brain food'
Cut-Offs for different programs of XLRI
The tables below list the sectional cut-offs for different programs of XLRI. The emails/letters/messages to the shortlisted candidates will be sent in 2-3 days' time
Program: BM
Percentile
VA : 79.46
DM : 76.84
QA : 88.7
Overall : 96
​Program: HR
Percentile
VA : 79.69
DM : 71.628
QA : 70.07
Overall : 92.55
​Program: GMP
Marks Obtained
VA : 5 and above
DM : 5 and above
QA : 6 and above
Overall : 22 and above
Result Declaration: 31st January 2018