GRE
Graduate Record Examination
Test Level-:

International Level
Eligibility-: 12th

Duration-:

2 Hours

Medium-:

English

Examination Mode-:

Online
Graduate Record Examinations or simply called GRE is a standardized test that is a prerequisite for taking admission into graduate programs in the United States. This testing platform is considered one of the most challenging and toughest in the world. With questions from ranging from medium to challenging to extremely tough, very few examinations match its quality of examination and its professional approach towards exam conduction. As American Universities are exclusively dependent on it for its graduate admissions, the GRE has become an exclusive gateway for foreign students to enter the US education graduate system.
Target test takers:
Anyone who has cleared undergraduate studies and is interested in pursuing a master's, MBA or doctoral degree is eligible to take this exam. According to its name, the GRE General test is a common exam for students from diverse background, i.e. engineering, medicine, management and more; it allows for graduate schools to assess students based on a common test score.
A good GRE score can be a great replacement or supplement for undergraduate test scores and letter of recommendations depending on the various reasons.
GRE commencement:
In almost all the regions around the world, the GRE General Test is made available throughout the year. Prior information about the tests can be found well before the actual test and therefore, can be helpful to plan effectively.
Eligibility:
Undergraduate degree
Exam pattern:
The GRE general test consists of questions that test the thinking of candidates at par with graduate or business school:
Verbal Reasoning: This section weighs the candidate's ability to evaluate the given material and extract useful information necessary to answer related questions. Additionally, it analyzes their assessment power to find relationships between sentences as well as words and concepts.
Quantitative Reasoning: This section assesses the problem solving ability of the candidate. Basic assessed include geometry, arithmetic, data analysis and geometry.
Analytical Writing: Measuring the analytical skills of the test takers, this section additionally determines the critical thinking skills as well as their articulation ability to support complex ideas coherently.
Content and Structure of the test:
Structure of computer deliverable test:
Measure

Number of Questions

Allotted Time

Analytical Writing (Single section with two separately timed tasks)

One "Analyze an Issue" task and one "Analyze an Argument" task

30 minutes per task

Verbal Reasoning

(two sections)

20 questions per section

30 minutes per section

Quantitative reasoning (two sections)

20 questions per section

35 minutes per section

Unscored

Varies

Varies

Research

Varies

Varies
Structure of the paper delivered test:
Measure

Number of Questions

Allotted Time

Analytical Writing (Two sections)

Section 1: "Analyze an Issue" task

Section 2: "Analyze an Argument" task

30 minutes per section

Verbal Reasoning (Two sections)

25 questions per section

35 minutes per section

Quantitative Reasoning (Two sections)

25 questions per section

40 minutes per section
Countries which accept GRE score:
Apart from the USA, countries which accept GRE scores are
UK

Europe

Singapore

Australia
Test dates for 2017-2018 season: (GRE-General Test)
Test Dates

Registration Deadlines

Scores Available

Regular Deadline

Late Deadline

Supplementary Test Center and Monday Administration Deadline

Online

Approx.

Score report mailing date

10/07/17

08/25/17

09/01/17

08/11/17

11/06/17

11/17/17

11/04/17

09/22/17

09/29/17

09/08/17

12/04/17

12/15/17

02/03/18

12/22/17

12/29/17

12/08/17

03/05/18

03/16/18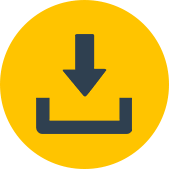 Download
How to register/apply:
There are three ways anyone interested in the GRE can register:
Online Registration: One of the fastest method is to register online through credit or debit card at www.ets.org/gre . After registration, the voucher can be printed immediately. Additionally, the test center availability can be confirmed immediately.

By Phone: By calling 1-800-GRE-CALL or 1-800-473-2255, candidates can get confirmation number, reporting time and test center location immediately. Payments can be made through credit card or debit card.

By mail: The GRE application can be processed by completing the Authorization Voucher Request Form found in the GRE Information and Registration Bulletin. Mail the fee and signed voucher request form in the envelope provided to the address printed on the voucher.
Fee: (effective July 1, 2016)
For China: $220.70

All other areas of the world: $205
Strategies to take the GRE- General Test:
Verbal Reasoning and Quantitative Reasoning Measures
The verbal and quantitative sections contain a mix bag of questions, ranging from single option questions to those which require one or more answers; others might necessitate entering numeric answers. Making sure what type of response to give for each question is the key for an efficient GRE exam. An on-screen calculator is present to further assist the candidates in the quantitative section.
During the computer based GRE general test, the candidates have the option to skip difficult questions and attempting the ones they find easy. The "mark and review" section comes in handy in this aspect. They can also change their answers if after reviewing they think a different option is the right choice. There is no negative marking in this test, so try to attempt maximum questions for a good score. Alsol, as all questions carry equal weightage, do not ponder on any one question for too long as this may hamper the performance in the entire exam.
Analytical Writing Measure:
It is important how test takers split their time. For each writing task, thinking, planning the response and the actual writing, all need to be done. So being quick at writing can come in handy to achieve more good quality content. Although a few errors here and there won't affect the scoring, you should still check for grammatical mistakes in your write ups.
Test Preparation material:
POWERPREP® II, Version 2.2 Software: Preparation for the Computer-delivered GRE revised General Test
Practice Book for the Paper-delivered GRE® General Test, Second Edition (PDF)
Math Review (PDF) — including links to Khan Academy® instructional videos

Math Conventions (PDF)

The Official Guide to the GRE® General Test, Third Edition
Official GRE® Guide Mobile App
Official GRE® Verbal Reasoning Practice Questions Volume 1, Second Edition (available in paperback, also available at many bookstores)
Official GRE® Quantitative Reasoning Practice Questions Volume 1, Second Edition (available in paperback, also available at many bookstores)
Official GRE® Value Combo (eBook Only) — includes the Official GRE® Quantitative Reasoning Practice Questions, Volume 1, and the Official GRE® Verbal Reasoning Practice Questions, Volume 1
Official GRE® Super Power Pack (eBook Only) — includes The Official Guide to the GRE® revised General Test, Second Edition, the Official GRE® Quantitative Reasoning Practice Questions, Volume 1, and the Official GRE® Verbal Reasoning Practice Questions, Volume 1
ScoreItNow!™ Online Writing Practice