COMEDK UGET
Consortium of Medical, Engineering and Dental Colleges of Karnataka Entrance Exam
Test Level-:

National Level
Eligibility-: 12th

Duration-:

3 Hours

Stream-:

Engineering

Medium-:

English

Examination Mode-:

Online

Total Questions-:

180
COMEDK is the "Consortium of Medical, Engineering and Dental Colleges of Karnataka" to determine the merit of students in an effective, fair, transparent and non-exploitative testing procedure and has been floated by the Associations of Medical, Dental and Engineering private colleges for merit determination of students seeking admissions to the Member Institution. Presently about 150 Engineering colleges, who make available around 20,000 seats, are affiliated to COMEDK and utilize its testing mechanism for effecting admission to UG Program during the academic year 2017-2018. KUPECA has entrusted COMEDK with the responsibility of conducting the entrance examination and seat selection process.
Eligibility
For UG Engineering Courses
The qualifying examinations prescribed for admission for B.E. is second PUC or 10+2 Higher Secondary or equivalent examination recognized by State / Central Government; the last two years of study shall comprise of Physics, Chemistry and Mathematics with English as a compulsory subject.
The General Merit candidates should have passed with a minimum aggregate of 45% marks (40% in respect of SC, ST and OBC candidates of Karnataka State) in Physics, Chemistry and Mathematics and should have passed these subjects individually. Physics and Mathematics are compulsory subjects along with Chemistry or Bio Technology or Biology or Computer Science or Electronics as one of the optional subjects. However, changes, if any, in the eligibility criteria by the AICTE will be adopted.
An attempt in the COMEDK Entrance Test seeking admission to Engineering courses is considered adequate for figuring in the rank list.
Diploma candidates are not eligible to take the Entrance Test as there are no lateral entry admissions.
For UG Architecture Courses
The prescribed qualifying examination for admission to B. Arch course is second PUC or 10+2 Higher Secondary or equivalent examination with Mathematics as one of the subjects along with other subjects or a 10+3 Diploma recognized by Central / State Government and having obtained at least 50% marks in aggregate (45% in the case of SC, ST and OBC candidates of Karnataka).
The candidates should have appeared for National Aptitude Test in Architecture (NATA) conducted by the Council of Architecture with a minimum score of 80 out of 200 marks for both General Merit and Category students.
There shall be no Entrance Test for candidates seeking admission to B. Arch Course
Candidates seeking admission to B. Arch course shall submit separate application form for counseling as per the notification on COMEDK website (will be made available before counseling)
Exam Pattren
| COMEDK UGET Exam Section | Number of Topi | Number of Questions | Section Score |
| --- | --- | --- | --- |
| Physics | 16 | 60 | 60 |
| Chemistry | 17 | 60 | 60 |
| Mathematics | 11 | 60 | 60 |
Important Dates
Start date for registration and issue of online Application for COMEDK UGET /Uni-GAUGE E 2017 : 13th February 2017 Monday
Mock test made available online. : 20th February 2017 Monday
Last date for online payments and Last date for Submission of completed application online : 20th April 2017 Thursday
Start date for download of Test Admission Ticket on the website : 5th May 2017 Friday
Last date for downloading of Online Test Admission Ticket(TAT) : 13th May 2017 Saturday
COMEDK UGET & Uni-GAUGE E 2017 Engineering Entrance Exam 2017 : 14th May 2017 Sunday
Publishing of Provisional Answer Keys and start date for online submission of objections/challenge of Provisional Answer keys : 18th May 2017 Thursday
Last date for receiving challenges/objections pertaining to Provisional Answer Keys : 22nd May 2017 Monday
Publishing of Final Answer keys : 26th May 2017 Friday
Test Score cards made available online to the candidates : 29th May 2017 Monday
FEE
The fee for COMEDK UGET 2017 is Rs. 1200/- (For PCM ) and for Both COMEDK AND UniGAUGE is Rs.2000.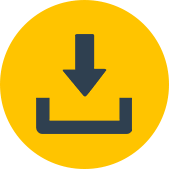 Download
Eligibile Candidate can apply throgh website https://www.comedk.org
Name of the Applicant
Enter your full Name (as it appears in your SSLC/10th Std Marks Card), In the case of a candidate who has changed his/ her name for any reason, the original proof of the same has to be produced at the time of admission.
Date of Birth
DOB to be entered as per 10th /SSLC Marks card only.
Email-ID
Enter your valid Email ID for all correspondence.
Mobile No
Enter your Mobile number.
Applicants Unique ID Proof
Select the ID proof that the candidate will bring in original at the time of exam and admission process from the list provided.
Approved list of ID proof for candidates; (i)Voter ID, (ii) Passport, (iii) PAN Card, (iv) Driving License, (v) Aadhar Card and (vi) School / College Photo ID The scan copy of the same has to be uploaded in the application form. The candidate has to use the same ID proof that is mentioned in the application form, till the entire admission process is complete.
In case the candidate has selected "School / College Photo ID" , then he/she must carry the below mentioned documents during examination and admission at the college level: i. "School / College Photo ID" in original and ii. Photocopy of the same (School / College Photo ID) attested by the principal of the institution last studied (2nd PUC/12th STD).
CAUTION
ANY ID PROOF OTHER THAN WHAT HAS BEEN DECLARED WILL NOT BE ACCEPTABLE FOR THE TEST / ADMISSION AT COLLEGE LEVEL
Applicants Unique ID Proof Number: Enter the Unique ID proof number as mentioned in the ID proof selected, if applicable. For instance, if you have declared ID proof as driving license and your ID proof number is 'KA01 20110001212' enter the ID number as 'KA0120110001212'
COMEDK UGET 2015 Cut-off - Top 10 Branches
| | | |
| --- | --- | --- |
| College Name | Course Name | Closing Rank |
| The National Institute of Engineering, Mysore | Information Science Engineering | 7405 |
| PES University, Bangalore | Mechanical Engineering | 10840 |
| RV College of Engineering, Bangalore | Biotechnology Engineering | 14594 |
| MS Ramaiah Institute of Technology, Bangalore | Medical Electronics | 15604 |
| BMS Institute of Technology and Management, Bangalore | Telecommunication | 19399 |
| Bangalore Institute of Technology, Bangalore | Industrial Engineering and Management | 23033 |
| RNS Institute of Technology, Bangalore | Electronics and Instrumentation Engineering | 24631 |
| JSS Mahavidyapeetha Sri Jayachamarajendra College of Engineering, Mysore | Construction Technology and Management | 39710 |
| Sir M Visvesvaraya Institute of Technology, Bangalore | Biotechnology Engineering | 39929 |
| Alliance College of Engineering and Design, Bangalore | Computer Science Engineering | 41421 |
| Nitte Meenakshi Institute of Technology, Bangalore | Civil Engineering | 41788 |
| Acharya Institute of Technology, Bangalore | Mining Engineering | 42307 |
| Dayanand Sagar College of Engineering, Bangalore | Industrial Engineering and Management | 42963 |
COMEDK UGET 2015 Cutoff - Top 10 Colleges
| | | |
| --- | --- | --- |
| College Name | Course Name | Closing Rank |
| Nitte Meenakshi Institute of Technology, Bangalore | Aeronautical Engineering | 41312 |
| SDM College of Engineering and Technology, Dharwad | Chemical Engineering | 40689 |
| Siddaganga Institute of Technology, Tumkur | Biotechnology Engineering | 41912 |
| St. Joseph Engineering College, Mangalore | Civil Engineering | 42920 |
| Don Bosco Institute of Technology, Bangalore | Computer Science Engineering | 42861 |
| Jawaharlal Nehru National College of Engineering, Shimoga | Mechanical Engineering | 42944 |
| SDM College of Engineering and Technology, Dharwad | Electrical and Electronics Engineering | 42616 |
| Maharaja Institute of Technology, Mysore | Electronics and Communication Engineering | 42754 |
| Reva Institute of Technology and Management, Bangalore | Information Science Engineering | 42729 |
| CMR Institute of Technology, Bangalore | Telecommunication | 39285 |
PDF 1