CAPF
Central Armed Police Forces (Assistant Commandants) Examination
Test Level-:

National Level
Eligibility-: Graduation

Duration-:

Medium-:

English

Examination Mode-:

Select Mode
Central Armed Police Forces (Assistant Commandants) Examination, 2017
Eligibility Conditions :
Nationality
No person who is not a citizen of India shall, except with the consent of the Central Government signified in writing be appointed or employed under these Rules.

Provided that nothing contained in these rules shall debar the appointment, enrolment or employment of a subject of Nepal or Bhutan under these Rules.
Sex
Both Male and Female candidates are eligible for appointment to the post of Assistant Commandants.
Age Limits
A candidate must have attained the age of 20 years and must not have attained the age of 25 years on 1st August, 2017, i.e. he/she must have been born not earlier than 2nd August, 1992 and not later than 1st August, 1997

The upper age limit prescribed above will be relaxable.

upto a maximum of five years if a candidate belongs to a Scheduled Caste or a Scheduled Tribe.

upto a maximum of three years in the case of candidates belonging to Other Backward Classes who are eligible to avail of reservation applicable to such candidates.

upto a maximum of five years for Civilian Central Government Servants in accordance with the existing instructions of the Central Government. Ex-Servicemen will also be eligible for this relaxation. However the total relaxation claimed on account of Government Service will be limited to five years.

upto a maximum of five years if a candidate had ordinarily been domiciled in the State of Jammu & Kashmir during the period from 1st January, 1980 to the 31st day of December, 1989.
Minimum Educational Qualifications:
A candidate must hold a Bachelor's degree of a University incorporated by an Act of the Central or State Legislature in India or other educational institutions established by an Act of Parliament or declared to be deemed as a University under Section-3 of the University Grants Commission Act, 1956 or possess an equivalent qualification.
Restriction on re-appearance of candidates finally selected/ recommended earlier:
A candidate who has been finally selected on the basis of an earlier examination to the post of Assistant Commandants in any of the forces participating in the Central Armed Police Forces (Assistant Commandants) Examination will not be eligible to appear at a subsequent examination for recruitment of Assistant Commandants in the participating CAPFs.
Physical Standards
Candidates must meet the prescribed Physical and Medical Standards for admission to Central Armed Police Forces (Assistant Commandants), Examination, 2017 specified in Appendix-V of the Notice
Possession of NCC 'B' or 'C' Certificates :
Possession of NCC 'B' or 'C' Certificate will be a desirable qualification. These qualifications will be given consideration at the time of Interview/Personality Test only.
Imortant Dates:
Date of Notification: 12/04/2017
Date of Commencement of Examination: 23/07/2017
Duration of Examination: One Day
Last Date for Receipt of Applications : 05/05/2017 - 6:00pm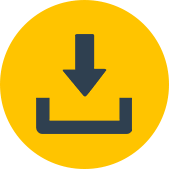 Download
How to Apply
Candidates are required to apply Online using the link www.upsconline.nic.in Detailed instructions for filling up Online Applications are available on the above mentioned website.

The applicants are advised to submit only single application. However, if due to any unavoidable situation, he/she submits another/multiple applications, then he/she must ensure that application with the higher RID is complete in all respects like applicants details, examination centre, photograph, signature, fee etc. The applicants who are submitting multiple applications should note that only the application with higher RID (Registration ID) shall be entertained by the Commission and fee paid against one RID shall not be adjusted against any other RID.

All candidates, whether already in Government Service, Government owned industrial undertakings or other similar organisations or in private employment should submit their applications direct to the Commission

Persons already in Government service, whether in permanent or temporary capacity or as workcharged employees other than casual or daily rated employees or those serving under the Public Enterprises are however, required to inform in writing their Head of Office/Department that they have applied for the Examination. Candidates should note that in case a communication is received from their employer by the Commission withholding permission to the candidates applying for/appearing at the examination, their application will be liable to be rejected/ candidature will be liable to be cancelled.
FEE
Candidates (excepting Female/SC/ST candidates who are exempted from payment of fee) are required to pay a fee of Rs. 200/- (Rupees Two Hundred Only) either by depositing the money in any Branch of SBI by cash, or by using net banking facility of SBI, State Bank of Bikaner & Jaipur/State Bank of Hyderabad/State Bank of Mysore/State Bank of Patiala/State Bank of Travancore or by using Visa/Master Credit/Debit Card.
The tentative number of vacancies to be filled on the results of the examination is as follows:
(i)

BSF

28

(ii)

CRPF

65

(iii)

CISF

23

(iv)

SSB

63

Total

179