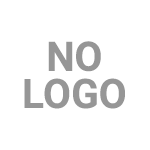 Gladius Overseas Pvt. Ltd.
SCO 58-59, 1st Floor, Sector 34-A, Chandigarh, Chandigarh, Chandigarh
01723328108, 0978022725
director@gladiusoverseas.com
Study Visa, Work Visa, Tour & Travel
Deals In-:
---

Canada is a North American country stretching from the U.S. in the south to the Arctic Circle in the north. Major cities include massive Toronto, west coast film centre Vancouver, French-speaking Montréal and Québec City, and capital city Ottawa. Canada's vast swaths of wilderness include lake-filled Banff National Park in the Rocky Mountains. It's also home to Niagara Falls, a famous group of massive waterfalls Read More...

Australia is a country and continent surrounded by the Indian and Pacific oceans. Its major cities – Sydney, Brisbane, Melbourne, Perth, Adelaide – are coastal. Its capital, Canberra, is inland. The country is known for its Sydney Opera House, the Great Barrier Reef, a vast interior desert wilderness called the Outback, and unique animal species like kangaroos and duck-billed platypuses Read More...

Singapore, an island city-state off southern Malaysia, is a global financial center with a tropical climate and multicultural population. Its colonial core centers on the Padang, a cricket field since the 1830s and now flanked by grand buildings such as City Hall, with its 18 Corinthian columns. In Singapore's circa-1820 Chinatown stands the red-and-gold Buddha Tooth Relic Temple, said to house one of Buddha's teeth Read More...