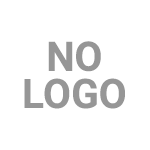 Global Allianz
SCO 1, SURYA COMPLEX, LEELA BHAWAN, Patiala, Patiala, Punjab
01755000562, 9814320010
Immigration Consultants
Deals In-:
---

The U.S. is a country of 50 states covering a vast swath of North America, with Alaska in the northwest and Hawaii extending the nation's presence into the Pacific Ocean. Major Atlantic Coast cities are New York, a global finance and culture center, and capital Washington, DC. Midwestern metropolis Chicago is known for influential architecture and on the west coast, Los Angeles' Hollywood is famed for filmmaking Read More...

The United Kingdom, made up of England, Scotland, Wales and Northern Ireland, is an island nation in northwestern Europe. England – birthplace of Shakespeare and The Beatles – is home to the capital, London, a globally influential centre of finance and culture. England is also site of Neolithic Stonehenge, Bath's Roman spa and centuries-old universities at Oxford and Cambridge Read More...

Canada is a North American country stretching from the U.S. in the south to the Arctic Circle in the north. Major cities include massive Toronto, west coast film centre Vancouver, French-speaking Montréal and Québec City, and capital city Ottawa. Canada's vast swaths of wilderness include lake-filled Banff National Park in the Rocky Mountains. It's also home to Niagara Falls, a famous group of massive waterfalls Read More...

Australia is a country and continent surrounded by the Indian and Pacific oceans. Its major cities – Sydney, Brisbane, Melbourne, Perth, Adelaide – are coastal. Its capital, Canberra, is inland. The country is known for its Sydney Opera House, the Great Barrier Reef, a vast interior desert wilderness called the Outback, and unique animal species like kangaroos and duck-billed platypuses Read More...

New Zealand is a country in the southwestern Pacific Ocean consisting of 2 main islands, both marked by volcanoes and glaciation. Capital Wellington, on the North Island, is home to Te Papa Tongarewa, the expansive national museum. Wellington's dramatic Mt. Victoria, along with the South Island's Fiordland and Southern Lakes, stood in for mythical Middle Earth in Peter Jackson's "Lord of the Rings" films Read More...