ATMA
AIMS Test for Management Admissions Entrance Exam
Test Level-:

National Level
Eligibility-: Graduation

Duration-:

3 Hours

Stream-:

Management

Medium-:

English

Examination Mode-:

Online

Total Questions-:

180
Result 25 Jun 2017 Exam Candidates : Cick Here
The members of Association of Indian Management Schools (AIMS) have for long felt the need for a high quality test, the scores of which can be used in their admission process, as a reliable predictor of academic performance in post-graduate management programmes. In response to this need, AIMS offers the AIMS Test for Management Admissions (ATMA), as a credible, comprehensive and single-window test for admissions to different postgraduate management programmes. The administration and scoring is professionally done. ATMA scores supplied are highly dependable indicators of the candidate's suitability for management education and career. The candidates will be supplied with the percentile scores in verbal reasoning, numerical reasoning, analyzing and synthesizing ability.
Exam Pattern
S.no

Area

Number of Questions

Allotted Time (minutes)

1

Analytical Reasoning Skills

30

30

2

Verbal Skills

30

30

3

Quantitative Skills

30

30

4

Verbal Skills

30

30

5

Analytical Reasoning Skills

30

30

6

Quantitative Skills

30

30

Total

180

180
Selection Procedure and Counselling
ATMA 2017 Selection procedure is based on the marks scored by the candidates in the entrance exam, Group Discussion and Personal Interview. ATMA 2017 Result will contain the applicant's score in ATMA 2017, Pre-admission processes, extra-curricular, work experience and academic profile. The final admission of the candidates will depend on the norms and criteria set by the individual participating colleges.
Following documents should be carried along during ATMA 2017 Counselling
Score Card/Hall Ticket

Original Degree/Provisional Certificate

Multiple Passport size color and black & white photos.

Original and a copy of Counselling Letter.

Original and a copy of Admit Card.

Original and copies of 10th, 12th standard.
Important Dates:
Date of Commencement of Registration : 26th June 2017
Close of ATMA Bulletins and Payment (through gateway) : 15th July 2017 @ 05:00PM
Date of Closure of Registration:17th July 2017 @ 09:00AM
Last date for Reprint of filled-in Application Form : 20th July 2017
Downloading of Admit Cards: 20th July 2017
Online test : 23rd July 2017 (1400 hrs to 1700 hr)
Results : Around 28th July 2017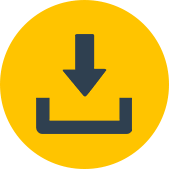 Download
How to apply On-line for taking ATMA?
Candidate can apply through website http://atmaaims.com/
The Payment is accepted from the candidates from 19th December 2016 to 02nd February 2017 for February Test. For other tests, the dates of Payment/Registration will be announced on the website after completion of the previous test.
The Registration Fee for ATMA is of Rs.1100/- (Rupees Eleven Hundred only) and you can pay using your Credit or Debit Card.
The candidate should fill ONLY his/her details like Full name, Correct Email ID, Mobile Number and Date of Birth in the On-line Fee Payment form. (Important: You should write correct mail ID and date of Birth)
After filling in all the details, you have to click on the button: "click here to register for ATMA".
After successful registration for the test, the candidate should take two printouts of the filled-in Application (Registration Form). You will receive an auto-generated mail to your email address which has the login credentials for the candidate i.e. username and password.
By using her/his login credentials, s/he can print the filled in registration form or admit card or test result. Hard copy of the test result will not be sent unless otherwise specifically requested for.
Candidates are responsible for the accuracy of the information provided in the Form.
Registration fee, once paid, is not refundable or transferable to other tests under any circumstances.
For any inquiry, candidates may email their query to ATMA Secretariat (atma.secretariat@gmail.com) at Hyderabad, stating their PID and Test Date.
There are four options available to the candidate for making payment:
I) Through debit /credit card (Payment Gateway)
II) Through net Banking
III) Bank Transfer
GENERAL INSTRUCTIONS FOR PAYING THE FEE THROUGH DEBIT / CREDIT CARD
After successfully paying the fee through debit/credit card, you will receive a PID (Personal Identification Number) to your email id from ATMA through auto-generated mail.

Follow the instructions given in the mail. You have to click on the registration link to register for the ATMA 12th February, 2017 using the Personal Identification Number (PID) and Date of Birth (DD/MM/ YYYY) of the candidate.
4.2 Payment through Net Banking/Bank Transfer
First, please make the payment through net banking or bank transfer using the following details. Once you submit your payment details, your PID will be approved on the next working day on receipt of your payment details and bank statement.
Account No: 068010100035918

IFS Code: UTIB0000068

Beneficiary: Association of Indian Management Schools
Then,
Request for Personal ID Code (PID)
Select the Mode through which you have made the Payment
Paid Rs. 1100/- through Net/Bank Transfer Ins
Syllabus:-
Analytical Reasoning Skills
Verbal Skills
Quantitative Skills
Analytical Reasoning Skills
Quantitative Skills
ATMA Reference Books
For Reasoning rs Aggarwal

For Maths Rajesh Verma and R.S. Aggarwal

For Analytical Reasoning M.K. Pandey
Following is a list of books for reference for ATMA 2017 that can help a candidate in preparing for the exam:
CMAT Entrance Guide with Mock Test CD 2Edition by Disha Experts

SNAP/ IIFT/ XAT/ TISS/ CMAT/ NMAT/ IRMA/ MAT Management Entrance Test: MBA Solved Paper by Gautam Puri

Study Package for CMAT BY Arun Sharma, Meenakshi Upadhyay

Mission MBA-MAT: Solved Papers 2013-2011 1st Edition (Paperback) by Tarun Goyal BS Sijwalii

Trishna's Verbal Ability and Logical Reasoning for the CAT and other MBA Examination by Time

Arithmetic for the CAT and Other MBA Examination (Paperback) by Time

Quantitative Aptitude for MBA: Entrance Examination first edition (Paperback) by Sulava

Master Key to MBA Entrance Exam 2009 01 Edition (Paperback) SL Gulati, Ravi
ATMA Expected Cutoff
It is important for candidates to know about the minimum cutoff marks before applying to colleges. Following is the list of colleges with cutoff on the basis of previous year papers:
| Institute | ATMA Percentile Cut off |
| --- | --- |
| Institute of Management Studies, Ghaziabad (IMS, Ghaziabad) | 70 |
| Acharya Bangalore B-School (ABBS) | 60 |
| Jagan Institute of Management Studies (JIMS) Sector-5, Rohini | 60 |
| AIMS Institute | 60 |
| AIMS Institute | 60 |
| G.L. Bajaj Institute of Management and Research (GLBIMR) | 50 |
| Kirloskar Institute of Advanced Management Studies, Pune (KIAMS) | 50 |
| ICBM- School of Business Excellence (ICBM-SBE) | 50 |
| Fortune Institute of International Business | 50 |
| SCMS Cochin School Of Business (SCMS Cochin) | 50 |